KABUL -- Afghanistan's military plans to launch a major operation to stop foreign fighters from the "Islamic State of Iraq and Syria" (ISIS) from making inroads into the country's northern provinces, officials said Tuesday (December 12).
The announcement comes after AFP reported the presence of foreign fighters, including French nationals, in northern Afghanistan.
"(The) ministry of defence is planning to launch an operation against Daesh [ISIS] in the northern provinces of Sar-e-Pul, Faryab and Jawzjan," Ministry of Defense spokesman Gen. Dawlat Waziri told AFP.
"We know there are foreign fighters among them, but we will eliminate all of them regardless of their nationality," he said, without elaborating further.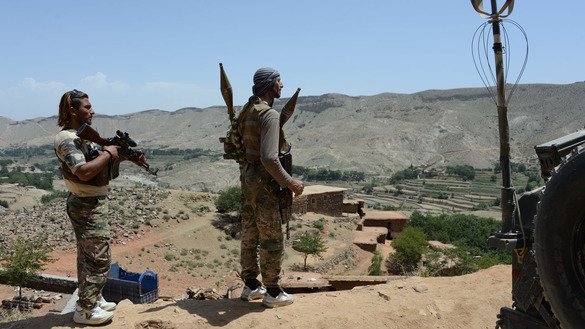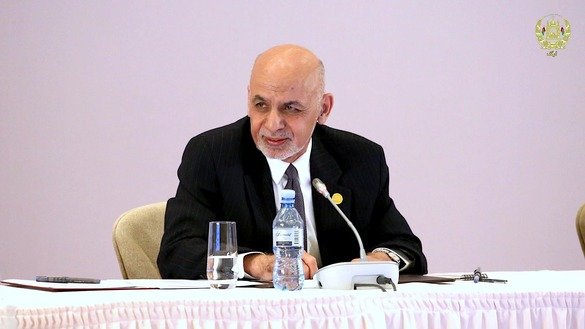 Arrivals from Syria
On Sunday, AFP reported that French and Algerian fighters, some arriving from Syria, had joined the ranks of ISIS in northern Afghanistan.
European and Afghan local sources confirmed that French citizens were among the fighters in Darzab District of Jawzjan Province, suggesting they may have links to ISIS's Khorasan branch in Afghanistan and Pakistan.
It is the first time that the presence of French ISIS fighters has been recorded in Afghanistan, and comes as analysts suggested foreigners may be heading for the country after being driven out of Syria and Iraq.
"We have reports that more than 40 foreign Daesh [ISIS] fighters, mostly Uzbeks, are present in Darzab and Qush Tepa districts," Mohammad Reza Ghafoori, spokesman for the governor of Jawzjan, told AFP.
ISIS 'on the run'
"Daesh [ISIS] failed to build a base for its so-called caliphate in Afghanistan," Afghan President Ashraf Ghani said December 1 at the 7th Ministerial Conference of the Heart of Asia-Istanbul Process in Baku, Azerbaijan.
ISIS "is on the run" in Nangarhar, Achin, Kunar and Tora Bora, Ghani said, adding that ISIS is being "killed and cleared" from Afghanistan.
"We are steadily eliminating [ISIS] capabilities and territory," he said. "In the last year, we conducted more than 1,500 combined ground operations and 300 air strikes against it. We killed three of its leaders and more than 2,500 insurgents and captured more than 200 [ISIS] fighters."
Interrogation of captured ISIS members and intelligence operations allowed Afghan forces to raid and arrest terrorist financiers, planners and recruiters, Ghani said.
"Last year it controlled nine districts; now only pockets of [ISIS] fighters remain," he said.
"[ISIS] is isolated from external support. It is running out of weapons, supplies and fighters," he said. "What's left of [ISIS] is stuck in the mountains to starve and die."
"With the death of thousands of its warriors and of three of its leaders, the group also lost the centre of its 'caliphate' in Nangarhar," ministry spokesman Gen. Dawlat Waziri told Salaam Times.
"Just two years ago, ISIS dominated [several] districts of Nangarhar and was able to carry out major attacks," Wazri said.
"The group has now lost its entire territory in the province, and it has fled to the mountains," he said.
Life returning to normal
With ISIS on the verge of complete eradication in the province, displaced residents are returning home, say local officials in Nangarhar.
"ISIS does not have even one permanent centre in Nangarhar Province," Ataullah Khogyani, a spokesman for the Nangarhar governor, told Salaam Times.
"Two years ago, Achin District was considered the largest centre and the 'caliphate' headquarters of the Khorasan branch of ISIS," Achin District Governor Esmail Shinwari told Salaam Times. "It dominated more than 20 villages in Achin District alone. Today, however, the group does not have a presence even in one village."
"Thousands of Achin residents who had been displaced two years ago by the oppression of ISIS and war have now returned to their houses," he said. "Life has returned to normal. People are busy with their businesses -- farmers are cultivating [their crops], markets are open and shopkeepers are busy buying and selling."
Afghans reject ISIS 'caliphate'
"ISIS claimed to have an Islamic caliphate," Malek Mohammad Khan, a tribal elder from Nangarhar Province, told Salaam Times. "However, from the start of their activities in Nangarhar, ISIS militants committed the gravest crimes, such as the assassination of religious scholars, slayings of influential locals and tribal elders, forced marriage of women, burning of houses and gardens and dozens of other crimes."
"Besides not being in accordance with the Islamic caliphate, these actions were contrary to Islamic laws," he said.
"In addition to [Afghan] security forces, the local residents of Nangarhar carried out popular uprisings against ISIS in response to ISIS's anti-Islamic activities, its oppression and its travesties," Khan said.
ISIS tried to dupe the Afghan public by claiming to be an Islamic caliphate, said Daud Rawash, a Kabul University professor.
"The ideology of this group, however, was in acute contradiction with the Islamic beliefs and culture of the Afghan people," he told Salaam Times. "That's why the group's efforts to establish a permanent base in Afghanistan failed."