KABUL -- The "Islamic State of Iraq and Syria" (ISIS) claimed responsibility for deadly twin attacks in central Kabul early Monday (April 30).
At least 25 people were killed, including nine journalists, and 49 other individuals were injured in the two suicide blasts that ripped through the capital at rush hour, AFP reported, citing the Afghan Interior Ministry.
Police confirmed the bombings took place near the National Directorate of Security headquarters.
The first blast was detonated by an assailant on a motorcycle at about 8.00am, according to the Interior Ministry.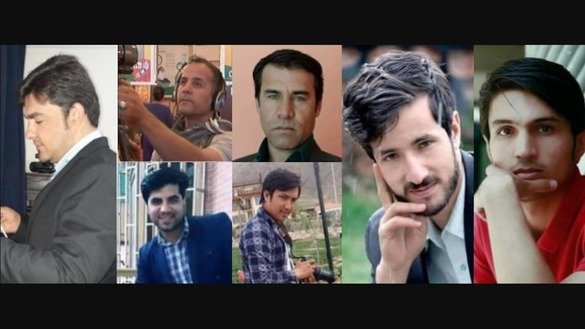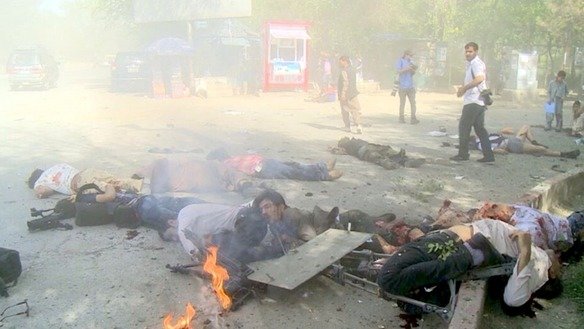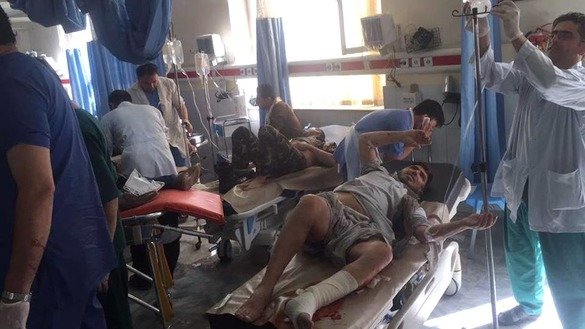 The second explosion came about 20 minutes after the first and targeted reporters at the scene, Kabul police spokesman Hashmat Stanikzai told AFP.
"The bomber disguised himself as a journalist and detonated himself among the crowd," he said.
'A war crime'
At least nine journalists were killed and six others were badly injured, according to Reporters Without Borders (RSF).
The slain journalists include TOLO News cameraman Yaar Mohammad Tokhi; Radio Azadi (Radio Free Europe/Radio Liberty) journalists Ebadullah Hananzai, Sabawoon Kakar and Mahram Durani; TV1 cameramen Ghazi Rasooli and Nowroz Ali Rajabi, aka Khamoush; AFP chief photographer for Afghanistan Shah Marai; and Mashal TV reporter Saleem Talash and cameraman Ali Saleemi.
Monday's bombing killed more journalists than any other single attack that took place after the fall of the Taliban government in December 2001, according to RSF. In January 2016, a suicide car bombing targeting a Tolo TV minibus killed seven of the channel's employees.
"This terrorist attack is a war crime and an organised attack on the Afghan media," the Afghanistan Federation of Journalists and independent Afghan media personnel said in a joint statement. "Despite today's attack and other threats against journalists, the Afghan media is committed to providing information."
Meanwhile, on Monday around 4.00pm, BBC Pashto reporter Ahmad Shah was fatally shot in Khost Province by unidentified gunmen on a motorcycle, TOLONews reported, citing local officials and reporters.
No group has claimed responsibility for that slaying.
A week ago, on April 22, an ISIS suicide bomber struck a voter registration centre in Kabul, killing more than 60 people and wounding more than 120.