KABUL -- Afghan forces appeared to have finally pushed the Taliban from Ghazni Wednesday (August 15), as shopkeepers and residents warily returned to the streets after days of intense ground fighting and coalition air strikes.
Security forces were on patrol and no militants were in sight in the centre of the city, with fighting seeming to have ceased.
Taliban militants launched an assault on the city August 10, and coalition air strikes and Afghan forces on the ground pushed them back for days, killing an estimated 150 fighters.
Meanwhile, the United Nations Wednesday warned of "extreme human suffering" caused by the latest fighting.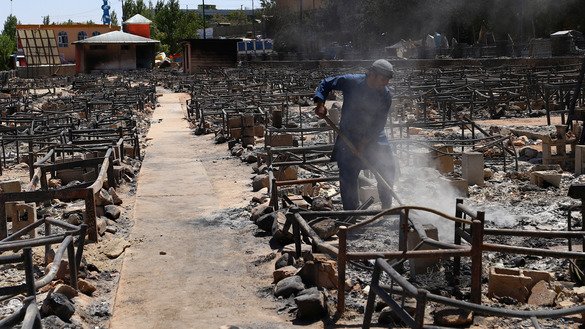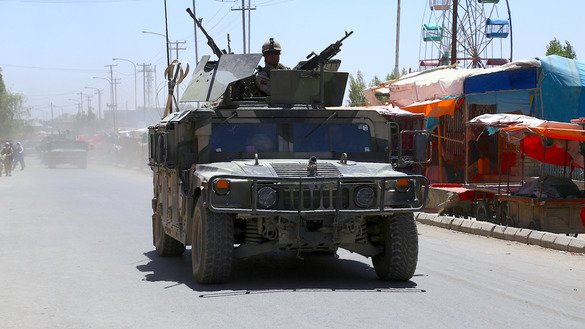 "Reports indicate that the casualty toll in Ghazni is immense," said Tadamichi Yamamoto, the UN secretary-general's special representative in Afghanistan, in the statement.
He also said civilians faced a grim situation, with no power and water and food shortages.
No water, no food
As the militants emerged onto Ghazni's streets, residents told AFP how they hid in basements during the campaign.
"My house was just near the front line; the Taliban would force people to bring them food and tea," said Hassan Safari.
"The fighting was intense. For two days we had no water and no food. My children would cry when they heard booms and sounds of firing by the Taliban from behind our wall."
"The city smelled of blood," shopkeeper Basir Ahmad told AFP after fleeing to Kabul Wednesday.
Food supplies ran low and prices continued to rise, confirmed Ghazni residents.
"Our food stock ran out on the second day of fighting," said Shukrullah Nahimi, adding that rice prices had doubled.
"The Taliban were near our house, and we had to hide in the basement," he said.
"We didn't sleep for two nights as children were crying all the time because of the sound of firing. Many of the families in our neighbourhood had left."
A deadly year for civilians
"The extreme human suffering caused by the fighting in Ghazni highlights the urgent need for the war in Afghanistan to end," said Yamamoto in his statement.
It has already been a deadly year for civilians.
The United Nations July 15 reported 1,692 civilian fatalities in the first six months of 2018, 1% more than a year earlier and the highest for such a period since the UN Assistance Mission in Afghanistan (UNAMA) began keeping records in 2009.