KABUL -- Afghanistan formally kicked off campaigning Friday (September 28) for the country's long-delayed parliamentary elections. The elections now are scheduled for October 20.
The campaign period will continue for 19 days, according to the Independent Election Commission (IEC), which has urged the candidates to respect the election law during the campaign.
More than 2,500 candidates will reportedly contest the poll, which is seen as a test run for next year's presidential vote and a key milestone ahead of a United Nations-hosted international conference in November in Geneva, where Afghanistan is under pressure to show progress on "democratic processes".
Despite challenges, the IEC has insisted voting will go ahead, with or without the biometric machines that opposition groups want in place -- to prevent voters from voting more than once.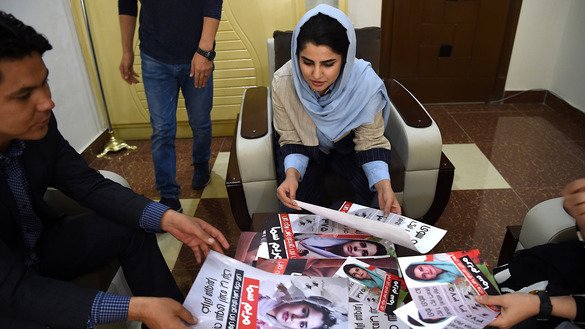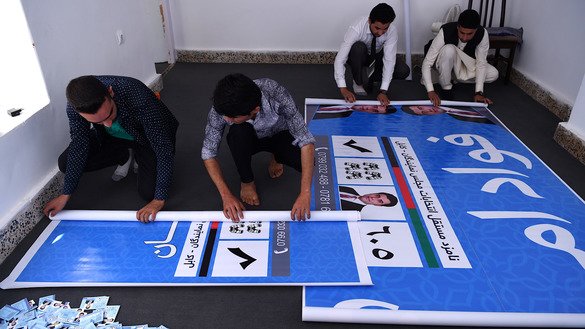 Only 4,400 out of the 22,000 German-made biometric machines ordered have so far arrived in Afghanistan, officials said.
Meanwhile, some 54,000 troops and police are expected to protect more than 5,000 polling centres on election day.
The Taliban and the "Islamic State of Iraq and Syria" (ISIS) have vowed to disrupt the elections.
"Elections are not about NATO but about the Afghan people," Cornelius Zimmermann, NATO's senior civilian representative in Afghanistan, told a recent meeting of Afghan security officials.
Young hopefuls
The candidates, who number 2,565 after election officials banned 35 others for fraudulent documents or criminal records, are competing for 249 seats in the Wolesi Jirga (lower house of parliament).
Most sitting members of parliament (MPs) are seeking re-election. But hundreds of young first-timers -- including the offspring of former warlords, entrepreneurs and journalists -- are also contesting the vote.
"Parliament is supposed to be the house of the people. Instead, it has become a place for mafia networks, corruption and those who work for their own interests," said former TV journalist Maryam Sama, 26, who is running for a parliamentary seat in Kabul Province.
"If anyone can bring real change, it is the young people."
"When I am running for elections at this age, it means that the work done by the previous MPs is not acceptable," she said. "This time [the younger] generation wants to get engaged with the situation."
Afghanistan's demographics should, in theory, favour younger candidates -- the country's population is ranked as one of the youngest and fastest growing in the world.
But younger politicians face a formidable challenge from the old guard, which has long dominated the political landscape through tribal and ethnic connections, patronage networks, guns and deep pockets.
"Old politicians and ethnic and religious power brokers regard themselves as the rightful and exclusive owners of politics and have the power and resources," said Naeem Ayubzada, director of Transparent Election Foundation of Afghanistan.
Reform-minded Afghans are hopeful this situation might change on October 20.