HERAT -- Iran is expelling drug addicts -- both Iranians and Afghans -- forcing them over the border into Afghanistan, according to local officials and addicts now living on the streets of Herat city.
About 300 to 400 drug addicts from various Iranian cities are living in Herat without shelter or any prospects for the future, said Ali Reza Jaliz, 50, a resident of Tehran who was forced out of his country and sent to Afghanistan more than two years ago.
"Iranian soldiers forcibly sent me along with many Afghan addicts to Afghanistan," he told Salaam Times.
"Using force and intimidation, the Iranian armed forces didn't even respect our human rights as citizens of Iran and sent us to Afghanistan," he said.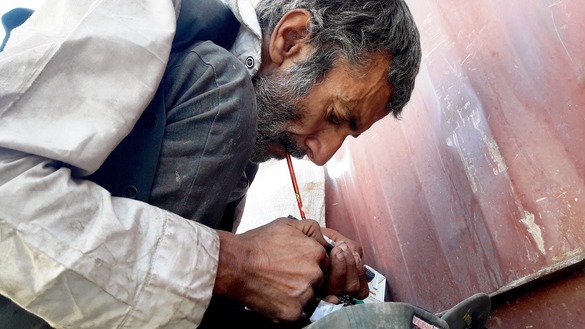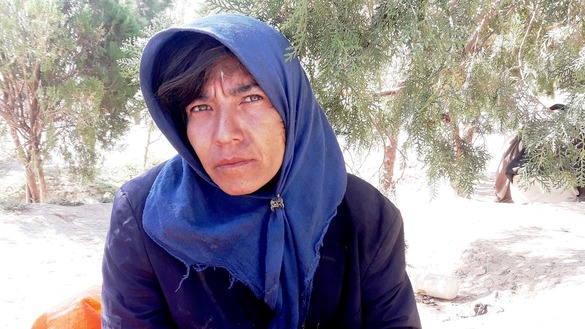 "We don't know how to return [to Iran], nor are we happy living here in Herat," Jaliz said.
Sadiq, 25, another Iranian drug addict living in Herat, expressed his desire to return to his family in Iran.
"Iran's Islamic Revolutionary Guard Corps stopped and asked me, 'Where are you from?' 'Tehran,' I replied. They said, 'No! You are an Afghan!'" he told Salaam Times. "I swore that I'm not an Afghan and I have an Iranian degree, but they completely disregarded my plea."
Asal, a 27-year-old Iranian woman, lives among the hordes of male drug addicts in Herat expelled by Iran.
"My family lives in Karaj, [near] Tehran," she told Salaam Times. "The [Iranian] security forces forcibly deported me. They did not accept my pleas no matter how many times I told them that I was an Iranian citizen and not an Afghan."
Attempts to rehabilitate, repatriate drug addicts
"Drug addiction in Herat has become a serious problem as the number of addicts in the province has grown year after year," said Ghulam Rasool Haidari, acting director of the Counter-Narcotics Department in Herat Province.
"Our rehabilitation centres and treatment facilities are not sufficient to treat all the addicts," he told Salaam Times. "The number of Afghan addicts in Herat is disturbing, and adding the Iranian addicts to them makes it even harder."
"Although we have our own concerns [regarding Iranian addicts], we are helping them on humanitarian grounds," he said.
Herat Governor Mohammad Asif Rahimi has instructed the relevant authorities to examine the issue of Iranian addicts in the province, said Haidari.
"First and foremost, these individuals should be treated," Haidari said. "Upon completion of their treatment, we will deliver a number of Iranian drug addicts to the Iranian consulate in Herat."
Other rehabilitated addicts have tried to return home to Iran by their own means, said Noor Ahmad Arab, who runs a private drug addiction treatment centre in Herat.
"We treated seven Iranian drug addicts in our rehabilitation centres," he told Salaam Times.
"Upon completion of their treatment, these addicts told us that they were heading to Nimroz Province and that from there they could go back to their country," he said.
"We do not know, however, whether they succeeded."
Iran turning away its citizens
Afghan authorities' attempts to rehabilitate and hand over Iranian citizens to the Iranian consulate in Herat regularly encounter rejection: Iranian officials refuse to accept them.
Given Iran's long-term meddling in Afghan affairs, the influx of Iranians into Herat -- and Iran's refuse to repatriate them -- is particularly alarming to some observers.
"There may be a covert Iranian political, economic and intelligence agenda behind the presence of Iranian citizens [in Afghanistan] disguised as addicts," said Abdul Qader Kamel, a Herat-based political analyst.
"These individuals can even serve as recruiters for the Iranian intelligence apparatus," he told Salaam Times. "They can play a role in intelligence gathering and the continuation of insecurity and instability."
"It's very difficult for us to identify these addicts," Herat Deputy Governor Muhyuddin Nuri told Salaam Times. "The Iranians do not accept that [these addicts] are Iranian citizens. [Nonetheless], we will treat them according to international law and send them back to their country."
"Several Afghan security agencies, especially the National Directorate of Security, have begun their investigations in this regard," Nuri said.