HELMAND -- The Taliban's disregard for public health is endangering children in Afghanistan and facilitating the spread of a dreaded disease.
Two more children have contracted polio in Helmand Province since the Taliban forced vaccinators to cease their work in eight Helmand districts, according to local health officials.
The Taliban, by threatening medics who seek to immunise children, have obstructed polio vaccination campaigns since May. The Taliban effort comes as a reprisal for Afghan National Defence and Security Forces (ANDSF) ground and air operations against the militant group.
"The Taliban have forced a halt to vaccination campaigns for the past six months," Dr. Aminullah Abid, director of the Ministry of Public Health's office in Helmand, told Salaam Times November 15.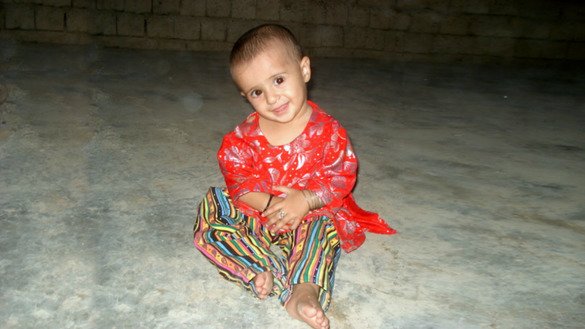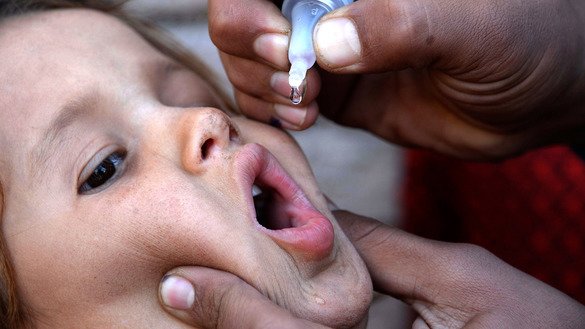 The Taliban have "put children's lives in Helmand at risk", he said.
"Helmand residents have to rise up .. against this incurable disease and talk to the Taliban to let the vaccinators provide the vaccines," he said.
Medics diagnosed a four-year-old boy and a two-year-old girl in Nawzad District with polio in October, according to provincial health officials. In June, doctors diagnosed a three-year-old boy in Nad-e-Ali District with polio.
In addition to the three children diagnosed with polio in Helmand Province, medics have reported 17 other cases across Afghanistan since March 21 -- nine in Kandahar, one in Uruzgan, three in Kunar, two in Nangarhar, one in Nuristan and one in Uruzgan, according to the Afghan and Uruzgan governments.
Polio is endemic in only three countries, the other two being Pakistan and Nigeria.
Polio cases increasing in Afghanistan
Public Health Minister Ferozuddin Feroz expressed his deep concern that Afghanistan now has the highest number of polio cases in the world.
"We now have more polio cases than last year. This is serious. Yet the young girls have been needlessly paralysed by polio," he said in a statement in late October, referring to polio-stricken girls in Nuristan, Kandahar and Helmand provinces.
"This should never have happened," he said. "We are particularly concerned about the spread of the virus in Helmand and stress that all parents and caregivers must repeatedly vaccinate all their children under the age of five."
"Polio is serious and has lifelong consequences, but the virus can be eradicated from our country," Feroz said.
Military operations against the Taliban are under way in various areas of Helmand Province, spokesman for provincial governor Omar Zwak, told Salaam Times.
"Afghan forces launched operations April 15 to crush the Taliban militants in a number of areas," he said. "The militants told the vaccinators not to visit local houses for vaccination."
The Taliban's intimidation of vaccinators caused about 500,000 children to lose their opportunity at vaccination, said provincial health officials.
Importance of polio vaccination
"I was hit by polio, and I am suffering greatly," said Gul Habib, a 32-year-old resident of Lashkargah whose legs are paralysed.
"Every family should take its children for polio vaccination," he told Salaam Times. "If I had received the vaccine, I would have never suffered from this disease."
"I ask the Taliban not to destroy children's lives and allow the door-to-door vaccination so that the disease does not affect our children," he added.
"The Taliban should not deprive the public," Hasibullah, 21, another resident of Lashkargah, told Salaam Times. "Polio is incurable."
"Those who create problems in the vaccination campaign are not our friends but our enemies," he said.
The polio vaccine is safe, even for sick and newborn children, according to the Ministry of Public Health, and vaccination has the strong endorsement of national and international Islamic scholars.
"Prominent religious scholars from around the world have issued a fatwa saying that vaccination is not haram because it saves the lives of our children," Mawlawi Abdul Malik Akhundzada, 47, a religious scholar in Lashkargah, told Salaam Times.
"Vaccination is beneficial for the well-being of human beings, and all Muslims should vaccinate their children," he said. "Anyone who harms Muslims is not considered a Muslim."