KUNDUZ -- Three years after being forced from their homes by clashes between Taliban and "Islamic State of Iraq and Syria" (ISIS) militants, residents of Darzab and Qush Tepa districts of Jawzjan Province are beginning to return home.
More than 30,000 families had been displaced until Afghan National Defence and Security Forces (ANDSF) increased pressure on the militants, resulting in significant militant casualties and the surrender of more than 150 ISIS fighters in August.
The apparent ISIS capitulation came after weeks of intense militant-on-militant fighting with the Taliban in the province that reportedly killed more than 300 militants from both sides.
The insurgents who surrendered to Afghan forces in Darzab District brought with them 111 Kalashnikovs, 12 rocket propelled grenades, 9 PK machine guns, an M-16 rifle, an M-49 submachine gun and sniper rifles, according to Jawzjan provincial Governor Mawlawi Lutfullah Azizi.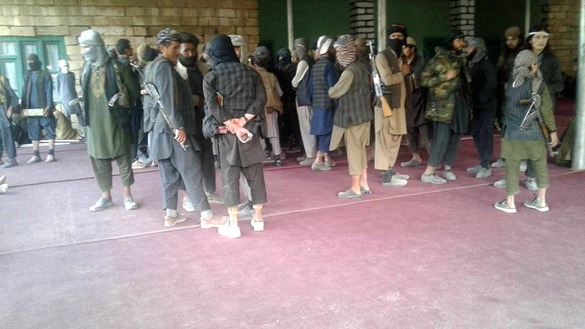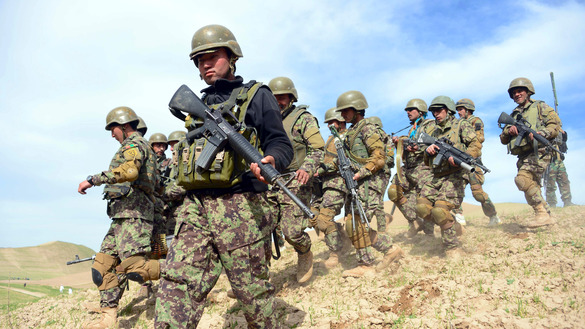 After the ISIS militants surrendered to Afghan forces, ANDSF expanded its operations in the area, Jawzjan Police Chief Gen. Faqir Mohammad Jawzjani told Salaam Times.
"ISIS didn't surrender by itself," he said. "It was forced to give up when it felt the pressure from Afghan forces."
Appalled by ISIS atrocities
ISIS carried out all kinds of atrocities against civilians in three villages of Darzab: Sardara, Maghul and Alqani, Darzab tribal elder Baz Mohammad Dawar told Salaam Times.
"In addition to slaying children, ISIS militants were involved in stealing civilians' belongings, committing sexual assault, harassing civilians and setting school buildings on fire," he said.
"An 11-year-old schoolboy, Rahim Dad, was slaughtered by the group for bringing bread and water to local police," Dawar said. "This child was killed by ISIS fighters for helping his brother-in-law, who served with the local police."
ISIS fighters killed the boy April 17 in the Kotal Awesti area of Darzab, according to local authorities.
"The atrocities ISIS committed in this area were probably worse than what the group might have done in Syria and Iraq," he said, giving an example of another horrifying case.
"Four ISIS fighters seized a 19-year-old girl, who was engaged, from her home to an ISIS base, where she was raped by the entire ISIS group for four weeks," he said.
In addition, ISIS militants burned dozens of school buildings in Darzab, depriving at least 20,000 boys and girls of education, he said.
"ISIS fighters committed the worst crimes," he said. "The residents of Darzab now have the right to take ISIS fighters to trial."
Public calls for justice, punishment
"ISIS militants and their leaders should be sentenced to the worst punishment because they have ruined lives here," said Hafiz Big, a 48-year-old resident of Sheberghan and native of Darzab District.
"Their acts were absolutely lawless and inhumane," he told Salaam Times. "They closed down schools in the area, destroyed school buildings and dug trenches in civilians' houses."
After ISIS militants conceded defeat in Jawzjan, Afghan Chief Executive Abdullah Abdullah said at a cabinet meeting August 6 that the surrendered militants would be treated as prisoners of war.
"Surrendering to the government after they were besieged won't mean their brutalities are overlooked and that they are forgiven," he said. "They gave up after their leader, Hebatullah, and tens of his fighters were killed ... by our special forces."
"After ISIS was ousted, the residents of this area started to live in peace, freed of oppression," said Malak Mohammad, 37, a resident of Darzab District.
"ISIS inflicted the worst kind of cruelty for three years -- may God punish it," he told Salaam Times.
Security forces should now increase efforts to ensure lasting security and stability in Darzab, said Babur Ishchi, chairman of the Jawzjan Provincial Council.
"Afghan forces should not lose the opportunity to continue conducting clearance operations during this time of year," he told Salaam Times.
"Most of the families have now resettled in their areas, but if the local government doesn't install checkpoints and deploy additional security forces, challenges may rise again next year," he said.
Government providing assistance, security
The displaced families had been living in rental houses in Sheberghan until ANDSF cleared ISIS from the area.
Now that families are returning, local authorities are working to provide assistance, but the families say they still face difficulties.
Marhaba, a 42-year-old mother of four, said she was happy to return home to Darzab but was appalled by the destruction ISIS inflicted on civilians' houses, including turning them into trenches.
"We had everything when we were fleeing, but now that we have returned, nothing is left for us," she told Salaam Times. "ISIS looted our houses and turned my family's rooms, kitchen, oven and barn into ruins, which we now have to rebuild in this cold winter."
The government has increased its efforts to create jobs for the returning families and will implement plans to bring small and large economic projects to Darzab soon, said Azizi the governor.
"The government is committed to ensuring security in these areas and attending to public needs," he told reporters October 27, adding that local authorities have re-opened 50 schools that ISIS militants shut down.