KABUL -- Afghanistan's budding air force has gained the ability to carry out nighttime strikes in a sign of the service's growing capabilities.
The Afghan Air Force carried out its first-ever nighttime air strikes December 9 against the Taliban in Uruzgan Province, destroying weapons and ammunition and inflicting "heavy casualties", according to officials.
"The ANDSF didn't have the capability to conduct operations against the enemy at night," Ghafoor Ahmad Jawid, the spokesman for the Defence Ministry, told Salaam Times on December 17, referring to the Afghan National Defence and Security Forces.
"Fortunately, however, after the pilots received a two-month training, the Afghan Air Force was able to undertake its first-ever night operations with an A-29 aircraft last week in Uruzgan Province," he said.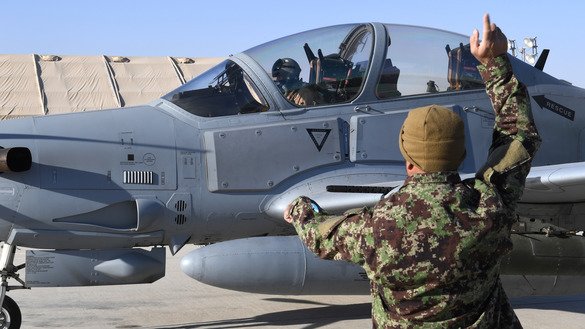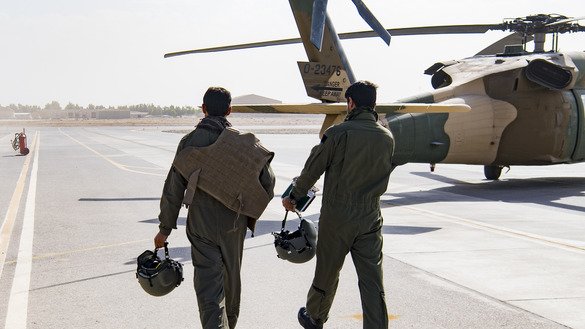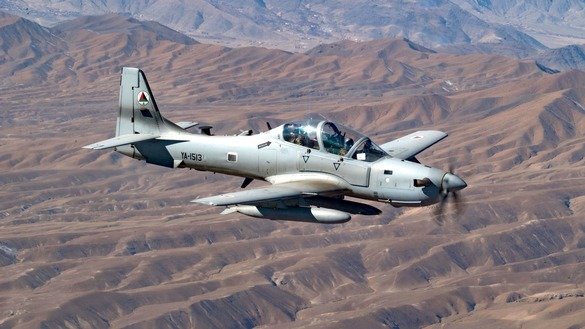 "More and more pilots are being trained so that they become capable of offering support to security forces during night raids and operations," he said.
A key upgrade in capabilities
"The significance [of air operations] is to support our forces ... and this can help decrease casualties on the ground," Jawid explained. The militants "used to attack our checkpoints at night, and with aerial support, we can now inflict heavy losses on them".
"As a result of these operations, the militants' training sites and their sources of financing, including facilities that produce illicit drugs, have been destroyed," Jawid added.
Any army regardless of size should be able to carry out operations under any circumstances, said Gen. (ret.) Atiqullah Amarkhil, a former army officer based in Kabul.
"The army should have the capacity to conduct operations whether it is day or night, cloudy or rainy," he told Salaam Times.
"Conducting operations, especially at night, is very effective because in guerrilla warfare, guerrilla fighters try to begin their operations from safe places during the day and, because of cold, hide in homes and warm places during the night," Amarkhil said.
"So, if our country's intelligence agency has accurate information and embarks on air and ground operations during the night, they will be more effective," he said of the government's troops.
"The essential elements of a country's armed forces are composed of the infantry, air force and the navy,"
Col. (ret.) Abdul Ghafar Gardezi, a Kabul-based security analyst, told Salaam Times that the new capability "plays an important role in fighting in the enemy."
"Before our ground forces start their operations, our air force can strike the enemy hard in their hideouts, which enables our ground forces to proceed," he said.
"The capacity of Afghan forces is being enhanced, and our security forces' ability to conduct night operations now is a warning of danger to the terrorists," said Gardezi.
A sign of development
The air force's capabilities are growing, according to Defence Ministry statistics.
Over a 24-hour period, Afghan forces carried out an estimated 13 joint raids and clearing operations, 101 special commando missions and eight air operations against anti-government elements in different provinces, according to a Defence Ministry statement on December 14.
The operations targeted enemy hideouts and sought to remove the outstanding threats in different parts of the country, the statement said.
As part of the operations, the Afghan Air Force completed 116 flights to support troops on the ground, killing 44 terrorists and wounding 11 others, it said.
"The Afghan Air Force has acquired new capabilities in regards to providing direct air support," Maj. Abdul Rahman Rahmani, a pilot with the Special Mission Wing in Kabul, said in an e-mail to Salaam Times.
Afghan forces were previously "heavily dependent on coalition air support, especially gunships and flares, but now our own A-29s provide those capabilities", he said.
"This is a huge achievement in such a short time," he said, adding that Afghan forces began rebuilding the air force 17 years ago "from scratch".
As a disciplined force, the air force understands that in a guerrilla war the enemy will always use civilian casualties as a tool to put pressure on security forces and on the government, according to Rahmani.
"Therefore, we always carefully check our intel reports, conduct reconnaissance before operations, and even during operations we check again with our reconnaissance aircraft to minimise civilian casualties," he said.