HERAT -- The flow of Afghans forced to leave Iran turned into a flood in 2018, with a record 800,000 returning back to Afghanistan.
The 773,125 voluntary returnees and deportees were 66% more than in 2017 and the trend is expected to continue, said Laurence Hart, the chief of mission for the International Organisation for Migration (IOM) in Afghanistan.
"The reason why people are coming back is because of the reduced economic opportunities in the region... including Iran," he told AFP.
The 2018 figure was the highest since the IOM began systematically recording the volume of returnees to Afghanistan, which began in 2012.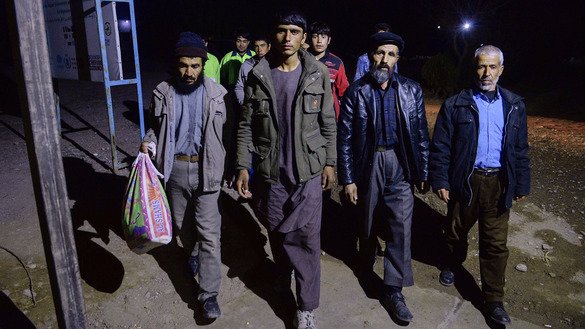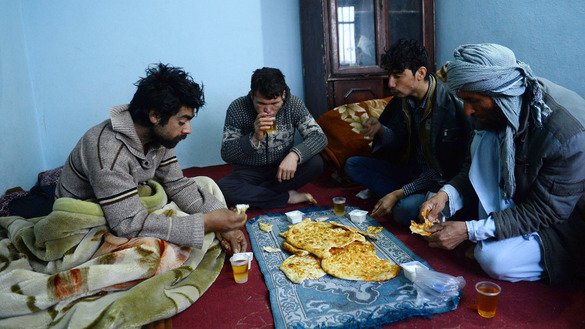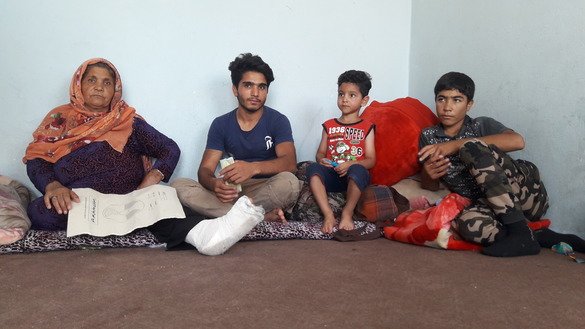 In contrast, just under 33,000 Afghans came back from Pakistan, where many have lived since fleeing the Soviet invasion of 1979.
For years, Afghans have been paying smugglers to cross the porous border with Iran in search of better work opportunities to support their struggling families.
They pay smugglers between $300 and $500 (22,777 and 37,962 AFN) per person, a phenomenon that has turned into a multi-million-dollar industry.
An estimated 1.5 to 2 million "undocumented" Afghans are in Iran, the United Nations (UN) High Commissioner for Refugees said in September, citing government estimates.
That number comes on top of the one million Afghans who are registered as refugees.
Many of the families of migrants are farmers who have been suffering through Afghanistan's worst drought in living memory, compounding the misery caused by 17 years of conflict and underscoring their reliance on the remittances they receive from foreign countries.
'I will never go back to Iran'
"There were no jobs in Afghanistan so I had to go to Iran for work," said Mohammad Sarwar, 39, who worked as a labourer for four months before Iranian police arrested and deported him.
"If I can make some money here, I will never go back to Iran," he said at the IOM's busy transit centre in Herat.
Abdul Hakim, 28, had just found a job in Iran after a month-long search when he was detained and kicked out. He faces an uncertain future as he tries to support his wife and three young children.
Some, like 75-year-old Naseruddin, who goes by one name, have returned to Afghanistan penniless.
"I was there for five months, but the police caught me," he said, adding, "I have no money on me."
Almost half of the returnees -- 358,065 -- volunteered to return to Afghanistan after watching their earnings shrivel up and their jobs disappear.
Last year, Iran's rial lost about half of its value against the dollar.
Inhumane acts
Afghan migrants in Iran also report facing harsh treatment from the local authorities.
For example, a video showing Iranian border guards violently abusing and humiliating Afghan immigrants recently went viral on social media, evoking sharp criticism and public outrage among Afghans.
The video shows Afghan immigrants standing in a line as an Iranian border guard slaps each one in the face.
The video "appears to be the evidence of an inappropriate, humiliating and despicable treatment by members of the Islamic Republic of Iran's law enforcement against some Afghan immigrants," the Afghan Foreign Ministry said in a December 20 letter addressed to the Iranian embassy in Kabul.
On December 23, the ministry summoned the Iranian deputy chief of mission to Kabul to discuss the video.
The ministry said it "condemned the beating and insulting of these Afghan migrants in Iran and called the action inhumane".
"The situation of Afghan immigrants in Iran is gravely concerning," Ahmad Jawid Nadem, the director of the Herat branch of the Ministry of Refugees and Repatriations, told Salaam Times.
'We went through hell'
Other Afghan refugees expelled from Iran said they suffered abuse.
"The Iranian security forces treated us like animals and beat us badly," said Nader Taheri, a 31-year-old resident of Herat who was recently deported from Iran.
"They took off our clothes and kept us in a place for a few hours," he told Salaam Times. "There, Iranian military forces raped a number of children right in front of our eyes."
"They beat us, harassed us, and cursed at us," said Abdurrazzaq Ayubi, 29, a resident of Badakhshan Province who has left Iran and now lives in a UN refugee camp in Herat city.
"They even severely beat young children to the point that they broke their arms and legs," he noted.
"We could hear those children who were with us screaming while being raped by Iranian soldiers," Habibullah, 26, another resident of Herat, who was identified by one name, told Salaam Times. "We went through hell, and every moment, we could see death in front of our eyes."
"In addition to this abuse, Iran's Islamic Revolutionary Guard Corps regularly employs a variety of pressure tactics, intimidation, financial incentives and empty promises, including assurances of Iranian residency, to convince thousands of hapless Afghan refugees to fight -- and die -- in Syria.