KABUL -- Coalition and Afghan forces have ramped up ground assaults and air strikes against Taliban positions in recent months, resulting in the deaths of hundreds of Taliban militants, including some of the group's leaders.
"Such attacks on terrorist positions are going to continue for as long as they are needed," Ghafoor Ahmad Jawid, a spokesman for the Ministry of Defence, told Salaam Times February 16.
"Over the past 24 hours alone, heavy blows have been dealt to the enemy. In Uruzgan Province, for instance, 21 terrorist members of the Taliban, including some local Taliban commanders, were killed in air and ground strikes," he said.
"Moreover, over the past 24 hours, another operation was carried out in Sayad District, Sar-e-Pul Province, as a result of which two local terrorist commanders by the names of Muaz and Qari Gulbuddin were killed along with a number of their men," Jawid said.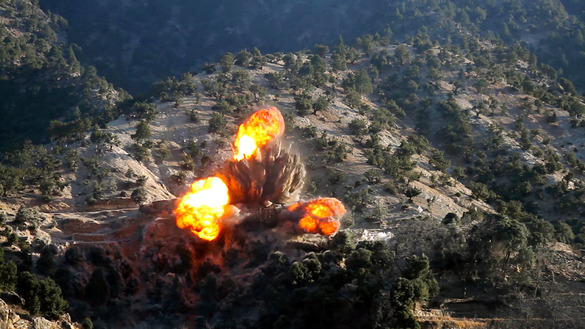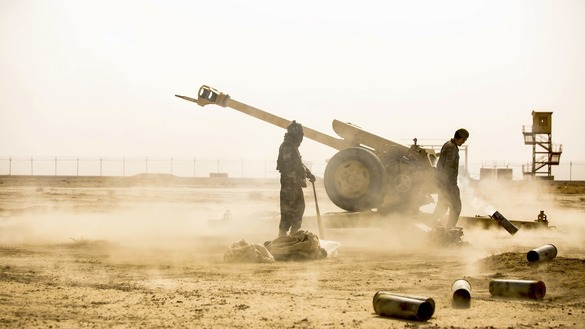 "Dozens of Taliban commanders and group leaders have been killed in recent months," he said.
Key Taliban leaders who have been killed since December include Mullah Ahmad, the Taliban intelligence chief for Helmand Province; Malawi Madad, the commander of improvised explosive device operations in Garmsir District, Helmand Province; Mullah Manan, the shadow governor of Helmand Province; Sheragha, the financial officer for several Helmand districts; Muhib Jan, also known as Harun, a senior commander killed in Shah Joy District, Zabul Province; and Mullah Janab, a commander killed in Tirin Kot District, Uruzgan Province, according to coalition forces.
"[The Taliban] must realise... that their violence is counter to their cause," Sgt. Debra Richardson, a NATO Resolute Support Mission spokesperson, said in an email to Salaam Times.
"Until they understand this, our Afghan partners will fight them, and we will continue to enable the Afghan security forces to gain and maintain the initiative," she said.
Growing casualties, sinking morale
The increased pressure on the Taliban and rising casualty rates have raised concerns among the rank and file, who are struggling to survive the onslaught, according to Afghan analysts.
"Recently we have witnessed an increase in the attacks carried out by the Afghan forces, as well as the international forces, which resulted in an increase in the number of [enemy's] casualties," Col. (ret.) Abdulghaffar Gardizi, a former Afghan military officer based in Kabul, told Salaam Times.
"In wars, any increase in the number of casualties weakens the morale of other members of that group, as a result of which the remaining members merely struggle to save their lives," he added.
The air strikes targeting Taliban positions have also recently increased, which consequently resulted in an increase in casualties, Ahmad Behruz, a Kabul-based political analyst, told Salaam Times.
"Air strikes, especially the ones carried out by the international coalition forces, have spread fear among the Taliban members, so much so that even the group's representatives in Moscow requested that these air strikes come to an end," Behruz said, referring to a meeting earlier this month in Moscow between Taliban representatives and Afghan opposition politicians.
"If attacks and pressure on the Taliban continue, the group's mid- and low-ranking members will have to choose one of the following two options: be killed, or leave the Taliban and surrender," he said.
Choosing peace
"It appears that the Taliban have recently suffered heavy casualties on the battlefield, a development that has negatively impacted the morale of the group's members," Mahdi Mubasher, a Kabul-based civil society activist and the chairman of Afghanistan's Civil Movement, told Salaam Times.
"The recent proper move of a number of Taliban militants in joining the peace process was a result of the mounting air war pressure by the coalition and Afghan forces," he said.
For example, on February 16, 44 Taliban members in Kapisa Province quit fighting and joined the peace process, according to Najibullah Safi, the commander of the Co-ordination Centre of the Afghan National Defence and Security Forces (ANDSF) in Kapisa Province.
The former Taliban militants, including two commanders of the group, carried out anti-government activities in Nejrab District, Safi told local media.
In a separate event January 29, two other Taliban groups totalling 30 militants laid down their arms and joined the peace process in Tagab District, Kapisa Province.
Their surrender came after an operation took place in Tagab and Nejrab districts of Kapisa Province over the past two months, killing many Taliban militants, including several of their leaders, he said.