HERAT -- Iran should stop airing television shows and movies that "blatantly" mock and insult Afghanistan as part of an effort to humiliate and discredit the country and its population, Afghan residents, officials and activists say.
Iran recently launched a new TV series called "Mamnoah," which means "Banned" in English, on a state-run channel, the latest to spark widespread anger in Afghanistan.
The show features an Afghan character who suffers continual ridicule from the Iranian characters in the drama.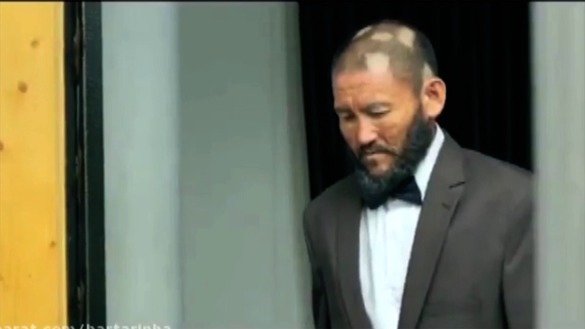 In addition to "Mamnoah", other Iranian shows such as "Sheyou", "Char Khona", "Mustanad-e-Khatema", "Baiskelraan", "Safar-e-Qandahar", "Zamzama-e-Boda" and "Parwaz Ra Ba Khater Baspar" offend Afghans.
There are many "heartbreaking stories of Iranians' ruthless treatment of Afghans", Sayed Ashraf Sadaat, a civil-society activist in Herat, told Salaam Times.
"The Iranian government has been deeply censoring Iranian films and dramas, but it does nothing concerning the humiliations of Afghans," he said. "This shows that the Iranian government has purposefully done this and that it plans programming that is aimed at dishonouring Afghans."
A concerted effort
It is not just one single show that targets Afghans but rather a planned effort by the Iranian government, Herat reporter Wajed Rohani emphasised.
"It isn't the 'Mamnoah' drama alone that has insulted the Afghan people -- Iranians have humiliated Afghans in many other dramas," he told Salaam Times. "Iran broadcasts such dramas on its TV networks to change its population's mentality about Afghans."
Iranian cinema continues to portray Afghans as poor, weak and inferior characters, according to Arefa Saboori, an Afghan reporter in Herat.
"We condemn... Iranian cinema actors who so blatantly insult Afghans, and this is not acceptable to the Afghan people," Saboori said. "We have always been respectful to the Iranian people and have never humiliated them."
"Insult should not have a place in any society, but movies that are aired in Iran explicitly humiliate Afghans," including their languages and other aspects of their lives, she told Salaam Times.
"We demand that the Iranian Ministry of Culture exercise some control" over such shows "because these humiliations can lead to bigger problems", she said.
Iran needs to "rethink" this type of programming, said Mirwais Arabzada, a resident of Herat city.
"Dishonouring a human being is an inhuman act," Arabzada told Salaam Times. "I think Iranians want to show ... that Afghans are their slaves. We condemn this action, and it is not acceptable for us."
"We want Iran to rethink the airing of this drama and protect the human dignity [of Afghans]", he said, referring to "Mamnoah".
Encouraging racist behaviour
Herat Provincial Council Secretary Najibullah Mohebi decried the "racist" treatment of Afghan refugees that can be seen in Iranian broadcasts and called for an apology from the Iranian government.
"Contrary to the ethical and Islamic standards that Iran claims, racism does exist in Iran," Mohebi told Salaam Times. "Racist treatment of Afghan refugees commonly occurs on Iranian broadcasts as well as during casual encounters, and it has repeatedly happened."
"I see the need for a countrywide protest in Afghanistan that will force Iran to apologise," he said.
The effort by Tehran has "emboldened" some Iranians to humiliate Afghan refugees, activists and residents say.
For example, last December, a video was circulated on social media that showed an Iranian police officer beating an Afghan refugee, igniting widespread anger from the Afghan public.
"Iranians have a feeling of superiority to Afghans and they have always considered Afghans poor and backward," said civil-society activist Sadaat. "Iranians display racist behaviour, and they have insulted Afghans in other cultural events as well."
"The Iranian government has posed a very serious problem," Sadaat said. "The evil treatment of Afghan refugees by Iran's police has motivated its citizens to humiliate these refugees" with impunity.
"Iranians believe that they're superior to Afghans," Wahidullah, a resident of Herat city who goes by one name. "This feeling of superiority has emboldened them to ridicule and humiliate Afghan refugees everywhere."
Covering up internal problems
The racist shows may be an attempt to mask Iran's own internal problems, said Herat Provincial Council Secretary Mohebi.
"Social behaviours in a country could be a reflection of its government's cultural and political strategies," he told Salaam Times.
"I think that the Iranian government broadcasts such programming to cover up its own problems," said Mohebi. "Many Iranians are grappling with internal issues including a worsening economy."
Such demeaning TV shows are meant "to show to them" that Afghans are poorer and less fortunate than Iranians, Mohebi said.
The Iranian government needs to understand that such insulting programmes will only harm relations between the two countries in the long term, Ahmad Karimi, a spokesperson for the Herat Department of Information and Culture.
"Iran should respect other countries' cultures, traditions and languages, and it is not supposed to produce programming that is insulting to others," Karimi told Salaam Times.
"When Iranian filmmakers try to humiliate Afghans, they should be prosecuted. Efforts are under way through the ministries of foreign affairs and of information and culture ... to share the public' anger with the Iranian government," he said.
"We demand that, given the culture and language we have in common, our friendly and brotherly neighbour act to stop the airing of drama series that cause tensions and could possibly break friendly relations," Jilani Farhad, a spokesman for the Herat governor, told Salaam Times.