KUNDUZ -- Beaten back by Afghan security forces in Takhar Province, the Taliban have resorted to an old tactic -- threatening telecommunications companies and disrupting connectivity for local residents.
The Afghan National Defence and Security Forces (ANDSF) carried out operations to clear the Taliban from various parts of the province for over two weeks, from April 25 to May 10, according to Abdul Khalil Aseer, a spokesperson for the Takhar provincial police department.
He said the operations inflicted heavy casualties on the Taliban.
"Afghan security forces with support from the air force were able to kill and injure more than 50 Taliban fighters in Dasht-e-Qala and other districts of Takhar Province, and liberate many areas from the Taliban's control," Aseer said.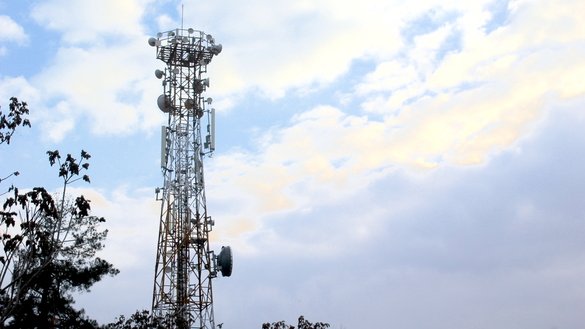 "As a result of fighting between the Taliban and security forces in Pai Shafi village of Chah Aab District, Takhar Province, on April 27, a prominent Taliban commander, Mullah Hashem, was killed and three others were injured," he said.
"We will witness positive changes in security in Chah Aab District after these fighters have been annihilated."
Since early 2018, Afghan security forces have caused heavy casualties to the Taliban in Dasht-e-Qala, Chah Aab, Khwaja Ghar and Darqad districts, as well as other parts of Takhar Province, according to Aseer.
Following these defeats, however, the Taliban have forced telecommunications companies in the province to disconnect their networks from 5pm to 5am, a tactic the militants have used in other provinces.
No way to call for help
The interruption of telecom services during the night has created many problems for the residents of Takhar Province.
"The more damage the public institutions receive, the more inconvenient and disadvantageous it becomes for the ordinary people," said Muhammad Zahir Sherzad, 35, a civil society activist in Takhar Province.
"When a family member of ours gets sick, we don't know what to do and how to ask for help," he said. "All the telecom networks are shut at night and we can't call a taxi or doctor."
"All telecom networks -- Roshan, AWCC, Etisalat and MTN -- stop working at 5pm sharp," said Sayed Mahmood Sayedi, a resident of Dasht-e-Qala District. "When people get disconnected, it means their hands and legs are tied, and we don't know what is going on with our friends and family."
"The Taliban must not destroy people's happiness," he said. "Isn't it enough that they martyr tens of them every day?"
"Young people have been deprived of using social media at night and this situation doesn't allow us to access information on incidents in our country and in the world," said Adela Amini, 19, a resident of Taloqan city.
"These acts of the Taliban cannot stop our growth and development in technology," she said.
"When our forces capture many areas from the Taliban, they try to take revenge on civilians," said Zainab Asadi, 24, a literature student at Takhar University.
"The Taliban's threat to the telecom companies reveals that they have lost their ability to fight on the battlegrounds, and in contrast, the security forces have gained the ability to defeat the Taliban," she said.
Ensuring connectivity
"A number of Taloqan residents have met with Takhar Governor Abdul Haq Shafaq to address the interruption of telecom services... in the province and directed him to resolve the issue," said Muhammad Jawad Hejri, a spokesperson for the governor.
The governor met with representatives from all telecom companies on May 22, urging them to resume services. He reassured them that the security forces will protect the telecom towers, Hejri said.
"Local government authorities are trying to work with relevant agencies to fully resolve the restrictions placed on the telecom companies," he said.
"The telecom networks shut their services at night on their own without letting us know," said Abdul Ghafoor Talash, director of communications and information technology in Takhar Province. "In our meeting with the chief of police, governor and other authorities, we advised the telecom companies to resume their services."
"Currently, the government-run Salaam Network delivers its services 24 hours a day to people throughout Takhar Province," he added.