NANGARHAR -- Militants from the "Islamic State of Iraq and Syria" (ISIS) and the Taliban have resumed fighting each other in the Khogyani and Sherzad districts of Nangarhar Province.
"Fighting between ISIS and the Taliban goes on intermittently in Khogyani and Sherzad districts," said Ataullah Khogyani, a spokesperson for the Nangarhar governor. "Both sides have sustained casualties, but we do not have the precise number."
In April, fighting between these groups forced 8,500 families to flee the area.
"We conducted air and ground operations in many areas to crush both of these groups and we are still doing it in order to eliminate the militants from the area," Khogyani said.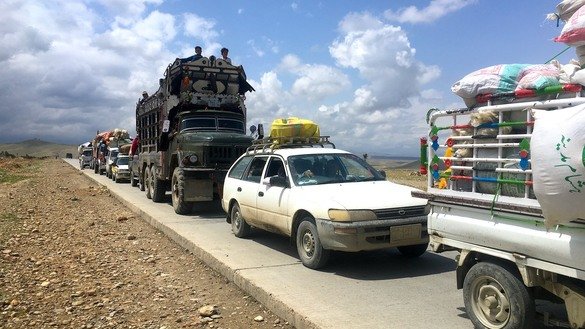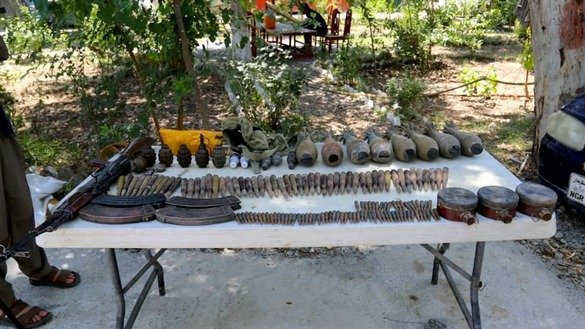 "Some areas are still dominated by ISIS and the Taliban, where we will conduct regular and strong operations soon," he added.
"Civilians are in trouble in both of these districts," said Ajmal Omar, a member of the Nangarhar Provincial Council.
ISIS is attempting to seize talc mines, which are controlled by the Taliban and provide a source of income, according to Omar.
"We want the government to conduct strong operations so that the areas get cleared of both the Taliban and ISIS so people can live a proper life," Omar said.
"Currently, fighting is going on in the Mirki Khil, Zaawa, Tangi, Khadar Khil areas and others of Sherzad and Khogyani districts. As far as we know, ISIS has captured some areas from the Taliban and fighting still takes place from time to time," said Jalal Khan, 28, a resident of the Mirki Khil area of Sherzad District.
"Life has become difficult. Neither ISIS nor the Taliban let us live normally. Both groups, when they get a chance, kill and harass the people," Jalal said.
The most recent fighting broke out between the two militant groups on May 30 and it is still underway, according to Safar Khan, a resident of the Wazir valley in Khogyani District.
"They are strange people -- they did not care about Ramadan, they did not respect the Eid, they only continue their killings. ISIS and the Taliban both committed limitless cruelty," he said.
"The government conducted operations in some areas, and crushed ISIS, but they have returned again," he added.
Positioning local army
Afghan security forces are preparing troops to maintain security in the area and oust both groups.
"We have conducted operations in Sherzad and Khogyani districts and we still have plans for more," said Capt. Haroon Yousafzai, a spokesman for the 201st Silab Corps of the Afghan National Army. "It is true that ISIS and Taliban exist there and are fighting each other in remote areas."
"We will soon launch operations against both groups, and later on a Local Army will be placed in both of these districts to maintain the security of these areas permanently," Yousafzai said.
Keeping areas secure after they have been cleared of militants by the Afghan National Army is one of the main goals of the Local Army, which differs from the ANA in that the troops are permanently stationed in their areas and do not move from one province to another.
"This army will be equipped with weapons and equipment and will provide permanent security to the people. We will establish security posts in all dangerous areas where residents face difficulties," he added.
Khogyani, the Nangarhar governor's spokesman, said residents that fled the fighting will receive aid.
"We will arrange for the residents to return back to their areas, and families whose houses were destroyed during the fighting will be provided with assistance," he said.
"Thousands of families that moved to safe areas as a result of the fighting between ISIS and the Taliban have been provided with basic aid and we will help with their return as well," Khogyani added.