KABUL -- President Ashraf Ghani on Monday (August 19) vowed to destroy "Islamic State of Iraq and Syria" (ISIS) in Afghanistan after the terrorist group claimed responsibility for a horrific attack on a wedding party days earlier.
Joy and celebration turned into horror and carnage when a suicide bomber targeted a packed wedding hall in Kabul late Saturday (August 17). At least 63 people were killed and more than 180 wounded.
As a sign of mourning, Ghani postponed large-scale celebrations that were scheduled for Monday to mark 100 years of Afghan independence from Britain.
"We will eradicate and destroy Daesh's nests wherever they are," Ghani said as he attended a small ceremony Monday in Kabul, using another name for ISIS.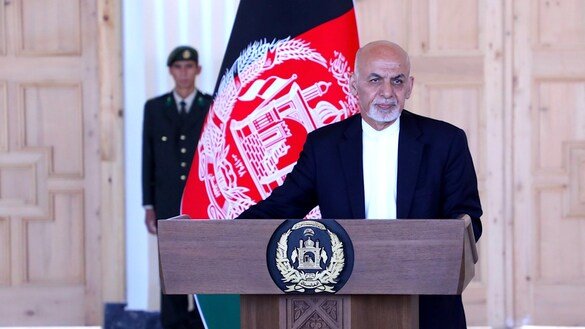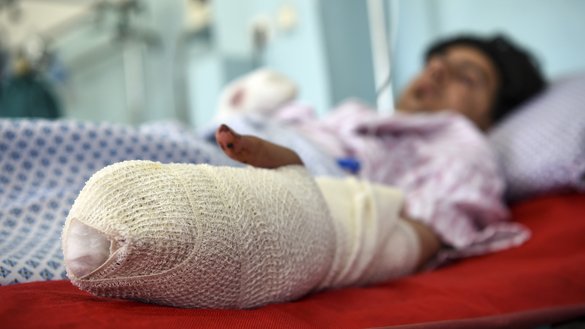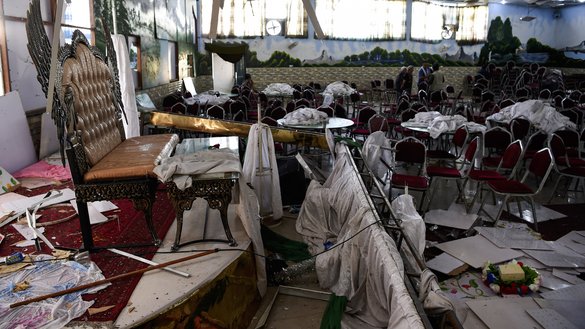 "Today, I make a pledge that we will destroy Daesh, other terrorists and their supporters," he said.
Ghani urged the nation to help the government identify ISIS sympathisers.
Although the Taliban in a statement rejected any involvement, Ghani blamed the group for laying the foundation for such violence.
The "Taliban cannot absolve themselves of blame," he said. "The Taliban have repeatedly carried out such cruel, brutal attacks on mosques, schools and public places, and they have claimed responsibility for them."
Ghani blamed the Taliban for creating violence in the country even as the group discusses a potential deal with the United States to hold direct talks with the Afghan government.
US peace envoy Zalmay Khalilzad, who condemned the "heinous attack" on the wedding party, could return to the region in coming days to continue or even finalise the negotiations.
"We must accelerate the Afghan Peace Process including intra-Afghan negotiations. Success here will put Afghans in a much stronger position to defeat ISIS," he tweeted.
Horrific attack
The groom of the wedding recalled greeting smiling guests in the afternoon, before seeing their bodies being carried out hours later.
The attack "changed my happiness to sorrow", the young man, who gave his name as Mirwais, told local TV station TOLOnews.
"My family, my bride are in shock; they cannot even speak. My bride keeps fainting," he said.
"I lost my brother, I lost my friends, I lost my relatives. I will never see happiness in my life again," he added.
"The wedding guests were dancing and celebrating the party when the blast happened," recounted Munir Ahmad, 23, who was seriously injured and whose cousin was among the dead.
"Following the explosion, there was total chaos. Everyone was screaming and crying for their loved ones," he told AFP from his bed in a local hospital, where he was being treated for shrapnel wounds.
Images from inside the hall showed blood-stained bodies on the ground along with pieces of flesh and torn clothes, hats, sandals and bottles of mineral water. The huge blast ripped parts of the ceiling off.
The wedding was largely a gathering of Shia Muslims, who frequently are targeted in Sunni-majority Afghanistan, particularly by ISIS.
The young bride and groom were saying their vows when the bomb went off, wedding guest Hameed Quresh told AFP.
"We fainted following the blast, and we don't know who brought us to the hospital," sobbed Quresh, who lost one brother and was himself wounded.