KABUL -- Dozens of Afghan women concealed in thick green shawls were married off in an austere mass wedding in Kabul on Monday (June 13), in a ceremony attended by hundreds of guests.
Marriage is a costly affair in deeply impoverished Afghanistan, traditionally involving huge dowries, expensive gifts and lavish parties.
Historically, couples from families unable to foot the bill have sometimes opted to pool their resources in low-cost large scale marriages.
Monday's ceremony hitching 70 couples was one of the largest recently witnessed in Afghanistan, currently in economic freefall.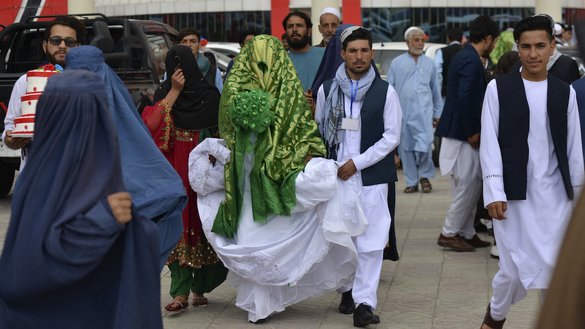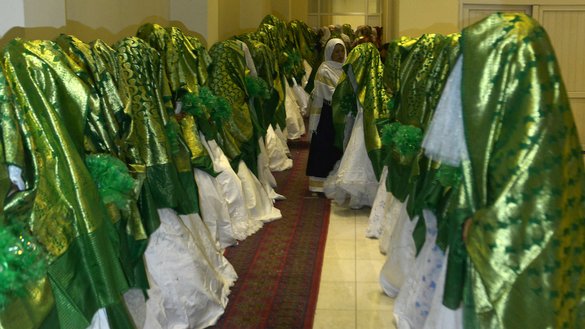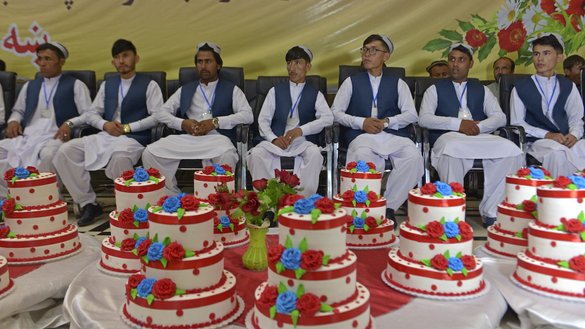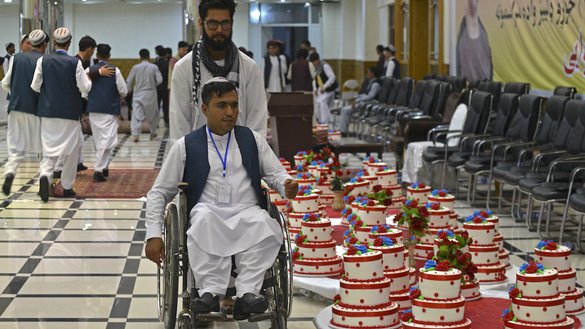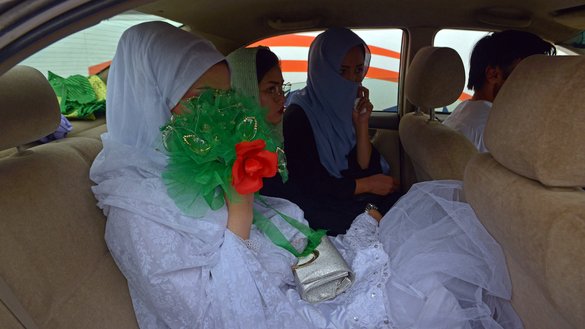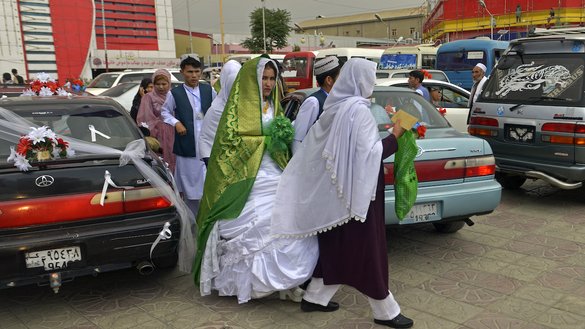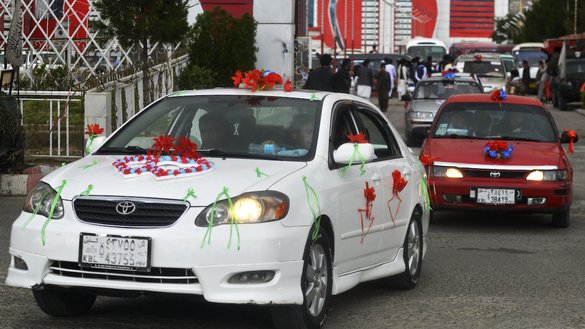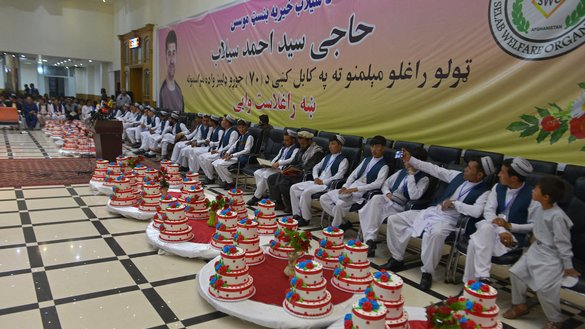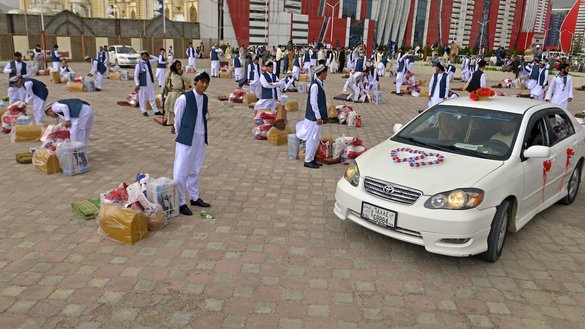 Unemployment, especially among youth, has increased since last August, while wages have fallen "dramatically" for more than two-thirds of workers, according to a World Bank survey released March 15.
The survey of almost 5,000 Afghan households was conducted by telephone between October and December 2021.
Seventy-percent of households surveyed said they were unable to meet their basic needs for food and other essentials, the report found -- twice as many as in a survey conducted in May 2021.
Meanwhile, more than half of Afghanistan's 38 million people are facing hunger, according to the United Nations (UN) and other global aid agencies.
Glimmer of happiness
With rising poverty and uncertainty about the future, Monday's mass wedding offered a glimmer of happiness to the betrothed.
"Today, no young man wants to bear the burden of an expensive wedding," said groom Ebadullah Niazai, who had waited eight years to be married.
"The situation of Afghanistan is evident to everyone," he said. "About 98% of people are living below the poverty line. It's very tough to manage these expenses."
"I have no job. We were short of money, and so we decided to marry at a mass wedding ceremony," said 22-year-old groom Esmatullah Bashardost, who hails from the minority Shia Hazara community.
Bashardost, sporting a traditional Afghan cap, said his wedding would likely be the "happiest day" of his life.
However, celebrations were dramatically dampened by frigid restrictions on social life.
Weddings in Afghanistan used to be riotously colourful affairs marked with singing, dancing and some degree of mingling between men and women.
Strict segregation
On Monday, the brides and grooms were kept separate throughout the ceremony.
Guests of opposite sexes were separated by about a dozen security personnel patrolling with weapons, and the only entertainment was poetry recitations and speeches by charity organisers of the event.
Journalists were not allowed to speak to the brides, who wore crisp white gowns under their concealing shawls, but were permitted to photograph and film them.
A red and white wedding cake was produced for each couple but was placed in front of the men only, who wore traditional white shalwar kameez.
The event ended as grooms -- each sporting a plastic name badge -- collected their brides and left the venue in cars decorated with flowers and ribbons.
A single day booking at a Kabul wedding hall costs between $10,000 and $20,000, and organiser Sayed Ahmad Selab of the Selab Welfare Organisation said some betrothed couples were "waiting for years" because of the expense.
"They can't afford to have individual wedding parties given the bad customs (lavish parties, dowries, huge number of guests), high expenses and stiff demands," he said.
All of them "waited for years to earn money and have some savings so they can marry", he said. "That's why we arranged this mass wedding."