DOHA -- The Qatari and German foreign ministers Tuesday (August 31) warned against an increase in terrorist activities after the US withdrawal from Afghanistan, now under Taliban rule.
Qatar's foreign minister, Sheikh Mohammed bin Abdulrahman Al-Thani, urged the hardline group to combat terrorism, calling for an inclusive government.
He also warned that isolating the Taliban could lead to further instability and urged countries to engage with the movement to address security and socio-economic concerns in Afghanistan.
"We stressed the importance of co-operation to combat terrorism... and we stressed the importance of the Taliban to co-operate in this field," he said at a news conference after meeting with his German counterpart, Heiko Maas.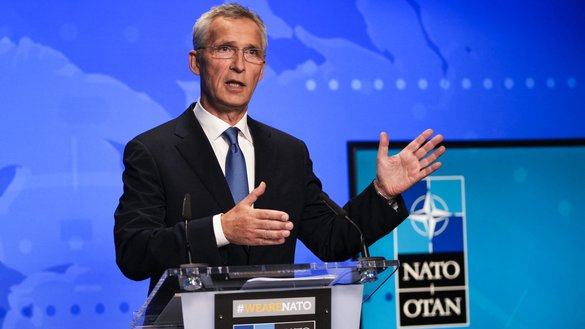 "It is our role to always urge them (the Taliban) to have an expanded government that includes all parties and not to exclude any party."
"During our talks with the Taliban, there was no positive or negative response," Al-Thani said, referring to recent talks between Qatar and Afghanistan's new rulers.
Maas, in turn, said he saw "no way around" talking with the Taliban.
"I personally believe there is absolutely no way around having talks with the Taliban... because we absolutely cannot afford to have instability in Afghanistan," he said.
"That would aid terrorism and have a huge negative impact on neighbouring countries."
Western capitals fear Afghanistan could again become a haven for extremists bent on attacking them, he added.
'We aren't done with you yet'
In a nationally televised speech on Tuesday, US President Joe Biden said, "We will maintain the fight against terrorism in Afghanistan and other countries."
"We just don't need to fight a ground war to do it. We have what's called over-the-horizon capabilities, which means we can strike terrorists and targets without American boots on the ground -- or very few, if needed."
"We've shown that capacity just in the last week. We struck ISIS-K remotely, days after they murdered 13 of our service members and dozens of innocent Afghans," Biden said, referring to the Khorasan branch of the "Islamic State of Iraq and Syria" (ISIS-K).
"And to ISIS-K: We are not done with you yet," he added.
"As Commander-in-Chief, I firmly believe the best path to guard our safety and our security lies in a tough, unforgiving, targeted, precise strategy that goes after terror where it is today, not where it was two decades ago."
"That's what's in our national interest," he said.
'Historic' operation
On Monday, foreign ministers from the G7 (Canada, France, Germany, Italy, Japan, United Kingdom and United States) together with Turkey, Qatar and the European Union, met virtually to discuss conditions in Afghanistan.
NATO Secretary General Jens Stoltenberg said the evacuation of over 100,000 people from Afghanistan, executed under extreme duress, was historic.
Thanking NATO allies and Qatar for their efforts, Stoltenberg noted NATO's role in co-ordinating evacuations and running the Kabul airport and emphasised the need to ensure safe passage for those who have worked with NATO and remain imperilled in Afghanistan.
Stoltenberg said it was important to preserve counter-terrorism gains made in the country.
He recalled that NATO's mission was always to make sure that Afghanistan was not a safe haven for international terrorists, noting that al-Qaeda has been degraded and that no terrorist attack on NATO allies organised from Afghanistan has occurred since 9/11.
Acknowledging that the terrorist threat could re-emerge, Stoltenberg said the Taliban must be held to account on their commitments on terrorism, adding that NATO allies must be prepared to combat terrorist groups.