DEH SABZ DISTRICT -- Afghan farmer Abdul Jalil Gulzar sits by a pile of raisins in the squat mud brick shed where generations of his family have dried their grape harvest.
Such traditional huts have long been used to hang and desiccate the fruit, but now the keshmesh khanas (raisin houses) are getting a facelift as Afghanistan looks to improve yields.
Afghanistan once accounted for 10% of the global raisin market, but nearly four decades of conflict have driven that figure down to just 2-3%.
The agricultural sector is the main driver of Afghanistan's economy and the biggest employer.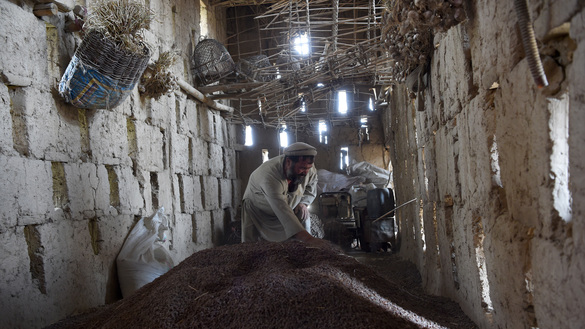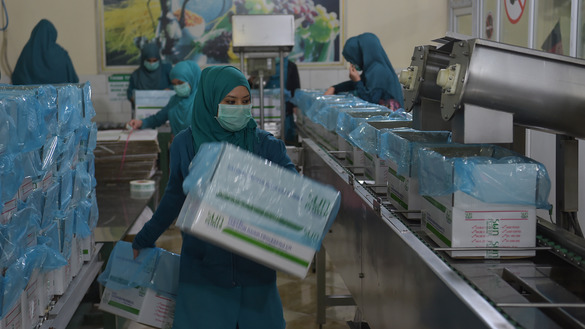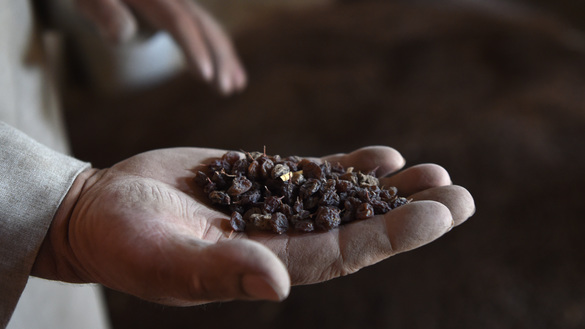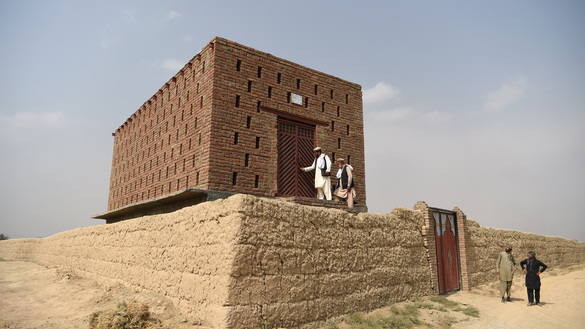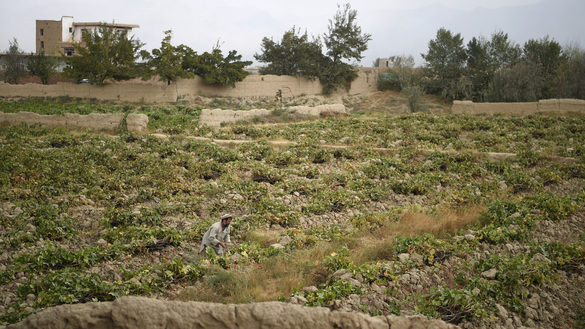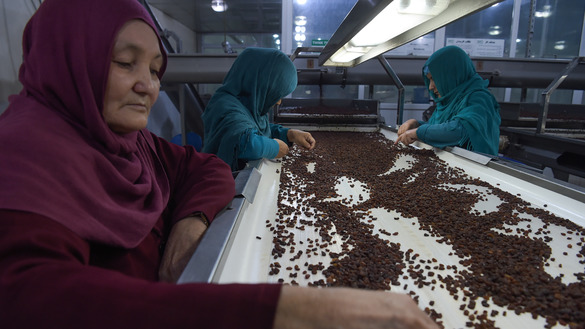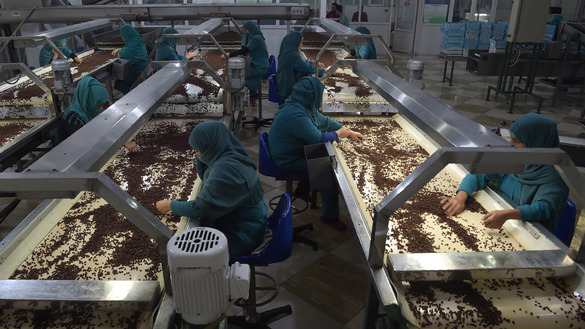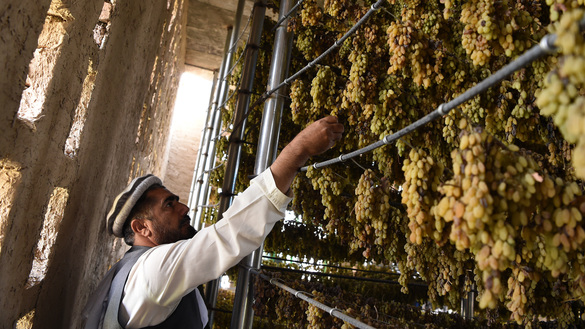 In a bid to boost productivity and earnings, the Agriculture Ministry and aid groups are financing modern new keshmesh khanas.
"The new raisin house has much more capacity, and it has a single purpose (to dry the grapes)," Gulzar told AFP inside the rustic khana built by his father in Deh Sabz District near Kabul.
Hajji Malek Zabet is one of the farmers benefiting from a new brick raisin house near the Afghan capital. Inside the cement-floored room are neat rows of metal hanging racks where grapes drape down like vines in a jungle.
Almost 100 grape varieties in Afghanistan
Afghanistan boasts almost 100 varieties of grapes that are grown across the country and celebrated in popular poetry, nursery rhymes and proverbs.
In the absence of a winemaking industry, which is prohibited, many farmers turn their grapes into raisins, which are easier to preserve and bring a higher price.
Fresh grapes sell for an average of 300 AFN (about $4.30) for 7kg, while just 1kg of raisins fetches more than 300 AFN (about $4.30).
However, farmers can often fetch a higher profit from illegal drugs, including opium, the lifeblood of the Taliban insurgency.
A recent UN report showed that the area of Afghan farmland under poppy cultivation has hit a record high, underscoring the importance of providing farmers with successful alternatives.
Using technology to boost output, quality
Afghanistan produced almost 900,000 tonnes of grapes last year. However, it exported only a fraction -- 111,000 tonnes of fresh grapes and 15,000 tonnes of raisins, according to government data.
A lack of cold storage facilities and strict import requirements in many overseas markets mean that the bulk of Afghanistan's grape crop ends up being sold in local bazaars at harvest time, causing a glut and driving down prices.
"Basically, these new keshmesh khanas have three effects: they remove fresh grapes from the market and improve the quality of the process and product, and they support prices," said Abdul Samad Kamawi, national horticulture co-ordinator at the Agriculture Ministry.
But even with the improvements, Afghanistan's rudimentary growing and processing methods mean that accessing export markets beyond Pakistan, India, the UAE and Russia is difficult.
"Despite their know-how, Afghans are still struggling to meet European criteria, which are increasingly stringent," a Western importer told AFP.
Some companies are going hi-tech to improve the quality of their raisins.
Tabasom, a major exporter, has two production lines in Kabul equipped with X-ray machines and metal detectors to ensure only the best raisins are packed and sent abroad.
Holding on to old ways
The drying process in the new brick and cement khanas is quicker and cleaner, but Gulzar is stubbornly keeping his earthen raisin house, where his family often seeks shelter during the hot summer months.
"They are cooler," he said, sitting happily on the dirt floor surrounded by hay and bunches of garlic.