KABUL -- Rising insecurity in Farah Province in recent weeks is due to Russia's and Iran's support for the Taliban, local officials say.
The Taliban have captured a number of security posts in the vicinity of Farah city, killing several members of the security forces, including the provincial chief of security.
"By exacerbating their assaults, the Taliban are planning to turn Farah into their headquarters, in order to create a supply corridor to other western provinces," Naser Mehri, a spokesman for the Farah governor, told Salaam Times.
"Russian-made weapons and equipment, as well as Iranian support for the Taliban, have worsened the security situation in Farah," he said.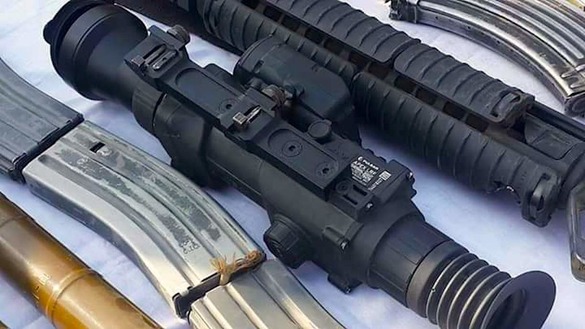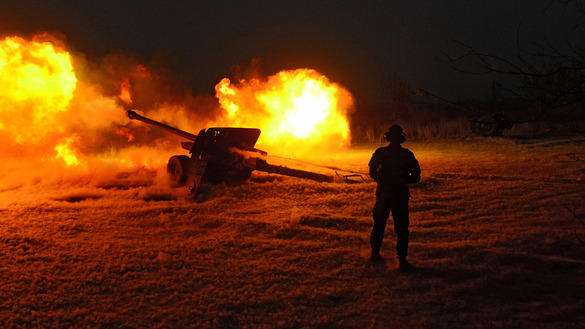 "The Taliban's Russian-made advanced weapons, such as weapons equipped with night vision scopes, have been repeatedly captured by security forces on battlefields," he said, adding, "Most of the casualties among security forces are caused by such weapons."
Russia and Iran are providing the Taliban with advanced weapons and equipment, Gulbahar Mujahed, provincial chief of security at the time, told Salaam Times on January 18. "As a result, many of our soldiers have been killed by weapons equipped with night vision scopes and laser [designators]."
Mujahed was killed January 21 by a roadside bomb in Farah city.
Expanding the scope of war
"By expanding the scope of war, Russians and Iranians are planning to establish a transit corridor from Farah Province to other Afghan provinces, especially western and southern provinces," Dadullah Qani, a member of the Farah Provincial Council, told Salaam Times. "Their objective is to gain easy access to all western and southern provinces."
"If these countries succeed in their plan to build such a [Taliban] corridor, then they will provide the Taliban in the western and southern regions with even more financial and arms support," he said.
"Previously, there were Iranian generals who came to Farah Province to train the Taliban and to control and monitor the war," he said. "They even participated in combat."
"If the government fails to crack down on the Taliban as soon as possible, the province will fall into their hands," Qani said.
"One reason behind Iran's support for the Taliban is the Bakhshabad dam in Farah," said Humayun Shahidzada, a civil society activist in Farah.
"If this dam is built, Iran can no longer use the waters of Afghanistan as it did in the past," he told Salaam Times. "For this reason, Iran wants to help the Taliban at any cost, in order to prevent completion of the dam."
"Other reasons for Iran's support of the Taliban include preventing development projects, facilitating drug cultivation and trafficking, and disrupting the TAPI [Turkmenistan-Afghanistan-Pakistan-India natural-gas pipeline] project that passes through Farah Province," he said.
"Iranians have ties to drug traffickers," Shahidzada added. "They want to easily smuggle narcotics by creating insecurity in Farah Province."
ANDSF cracking down on Taliban
To address the threat, Afghan National Defence and Security Forces (ANDSF) are stepping up operations against the Taliban, according to Gen. Mohammad Radmanesh, deputy spokesman for the Ministry of Defence.
"Commando forces, as well as more Afghan National Army forces, have arrived in Farah Province, and a major anti-Taliban operation is set to start," he told Salaam Times.
"[ANDSF] will never allow Farah Province to fall into the hands of Taliban," Radmanesh said.
"Our ongoing investigation of the support provided by regional countries to the Taliban will continue," he added.
On January 22, a number of high-ranking military and security officials visited Farah Province, Mehri said.
"After reviewing the security situation in the province, they decided to establish four military bases around Farah's security belt, so that the Taliban cannot realise their objectives in this province," he said.