NANGARHAR -- A group of 10 Taliban militants who were fighting the government in Khogyani, Sherzad and Surkh Rod districts of Nangarhar Province joined the peace process at the National Directorate of Security (NDS) provincial headquarters in Jalalabad last week.
"I was leading a 15-member group. I came together with nine of my followers and with nine guns and joined the peace process, thanks to the efforts of the [NDS]," Ewaz Gul, also known as Lalagai, said at a news conference June 5. "I no longer want to destroy my country and kill innocent people."
Authorities did not provide information on the remaining militants who had been under Gul's command.
"For most of the past ten years, I was against the government, but I did not understand the reality for a long time," he said.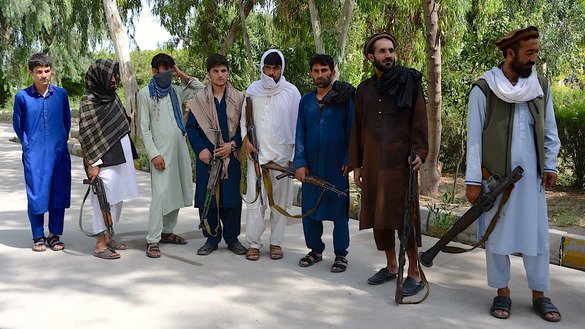 Gul said that he and his followers thought that they were protectors of Islam, but that he later realised that orders were coming from abroad.
"Hence, we contacted the [NDS] and we came and surrendered our weapons," Gul said. "We will live a normal life, and I will try to bring more [militants] as well to join the peace process."
Fighting accomplishes nothing, says ex-militant
"Fighting has no benefit," he said.
Nangarhar is a place where peace can be made and jirgas can be held, Nangarhar provincial Governor Hayatullah Hayat said at the news conference. "I call on the militants [to realise] that fighting is not the way [to reach] the solution."
"Come, make peace and build the country," he said.
"The number of opponents joining the peace process has increased compared to the past, and we are trying to accelerate [that increase] further," said Malak Nazir, chairman of the Nangarhar Provincial Peace Committee.
Since September 2010, the provincial government has facilitated about 1,044 former fighters to join the peace process, he said.
"We will try to provide those joining the peace process with jobs," he said. "We have provided some of them with jobs, and we have placed a number of them with the local police."