HERAT -- The transfer or smuggling of US currency to Iran through Herat Province has led to an increase in the exchange rate of the dollar against the afghani, threatening to cripple the Afghan economy.
Two months ago, $1 exchanged for 68 AFN in Afghanistan's markets. Now each dollar is exchanged for 73 AFN.
Millions of dollars in hard currency enter Iran via the Islam Qala border crossing in Herat Province daily, according to Afghanistan Chamber of Commerce and Industries (ACCI) First Vice President Khan Jan Alokozay.
"US banknotes that come to Herat from Kabul are physically transferred to Iran," he told Salaam Times, calling it "a serious source of concern".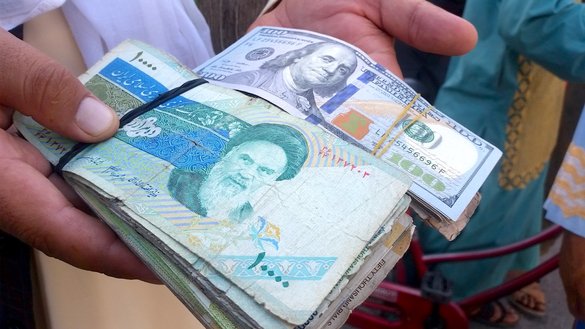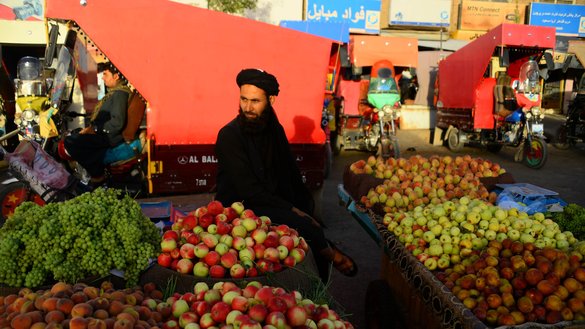 "In other words, US banknotes practically disappear from the [Afghan] market," he said. "When the demand is high and the supply is low, then the dollar's conversion rate will certainly increase."
"I have spoken with the Herat governor, and we will be reporting this to the Afghan National Security Council," Alokozay said.
Outflow of US dollars to Iran
Thousands of border crossers enter Iran from Herat daily, a majority of whom take US banknotes into Iran, said Bahauddin Rahimi, head of the Union of Money Traders in Herat, adding that the exact number of dollars transferred to Iran on a daily basis is unclear.
"Every day thousands of people cross through the Islam Qala border crossing, [including] businessmen, merchants and traders," he told Salaam Times. "These individuals transfer dollars out of the country for their own benefit or [to pay] for the commodities that they import from Iran to Afghanistan."
Up to $15 million enters the Afghan markets through Da Afghanistan Bank weekly, said Mohammad Yaqub Mashouf, an economist in Herat.
"When $15 million enters the Afghan market and yet no positive results are visible, it is obvious that [this money] is going abroad, and especially to Iran, which direly needs foreign currencies, especially the US dollar," he told Salaam Times.
"This process can lead to the failure of Afghanistan's economy, while saving Iran's economy from collapsing," he warned.
Impact on Afghanistan's economy
The problem shows how heavily dependent the Afghan economy is on the dollar, economists say.
Most buyers of industrial raw materials use dollars, and the reduction of available dollars on the market has harmed industry in Herat, said Hamidullah Khadem, head of the Herat Chamber of Industries and Mines.
"Afghanistan's borders should be strictly controlled," he told Salaam Times.
"Those in charge of border zones must first be active and vigilant to prevent foreign currency from exiting the country. They have to create a mechanism for controlling currency in Afghanistan's market, so that currencies are traded only in currency exchange markets inside [Afghanistan]," he said.
"All imported goods are purchased in dollars," said Alokozay of the ACCI. "Because of the smuggling of dollars to Iran, however, the dollars paid for imported goods are not returned to, and hence not available in, the market."
"Many businesses have gone bankrupt," he said. "In Herat and Kabul ... we buy and import goods and commodities using dollars as the currency, and when we sell them, we receive payment in afghanis. However, once we are back to re-purchase dollars, we find no dollars [in the market]."
"Afghanistan is economically dependent on the dollar, and yet US banknotes are being smuggled out of the country," economist Mohammad Yaqub Mashauf told Salaam Times. "This afflicts the Afghan economy, while decreasing the exchange value of the national currency versus foreign currencies."
The Afghan government should prevent the trafficking of national wealth to neighbouring countries, he said.
Efforts to prevent currency smuggling
Troops are monitoring the border zone between Afghanistan and Iran to prevent currency smuggling, local officials in Herat say.
"We will prevent the smuggling of currencies, especially dollars, to neighbouring countries, including Iran," Jilani Farhad, a spokesman for the Herat governor, told Salaam Times. "There exist measures on the borders that prevent both the import and export of smuggled currencies, especially the dollar."
So far, Afghan forces have arrested a number of suspects, including government employees, for allegedly smuggling dollars to Iran, he said.
"There was a case of currency smuggling into Iran, which resulted in the discovery and seizure of a large number of US banknotes," he said. "A number of government officials were arrested in connection with this incident."