HERAT -- The Iranian regime is continuing to smuggle US dollars from Afghanistan amid increased international pressure and sanctions, according to government officials and local authorities in Herat Province.
Khalil Sediq, the outgoing governor of Da Afghanistan Bank, Afghanistan's Central Bank, confirmed Wednesday (June 19) that smugglers convey tens of thousands of dollars from Afghanistan to Iran daily via air and ground routes, TOLOnews reported.
"As the sanctions have recently put great pressure on Iran, a number of mafia members try to collect dollars from the Herat market and send large quantities of them to Iran," said Toryalai Taheri, deputy chairman of the Herat Provincial Council.
The smuggling of dollars is on the rise and continues to grow, he said.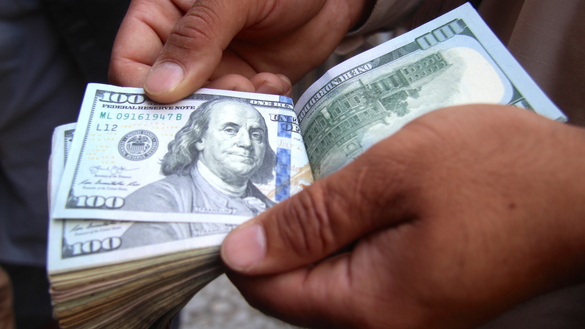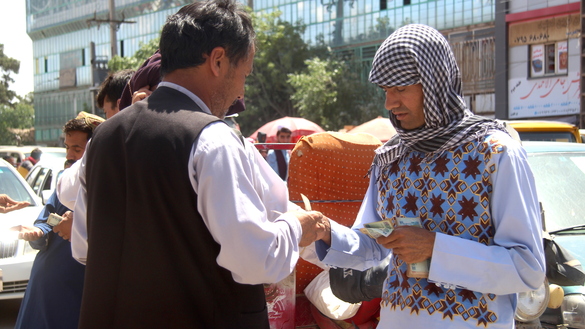 "Dollars are being smuggled to Iran in trucks and taxis or with individuals [crossing the border on foot] and any other possible channel," he added.
The smuggling is a concern because it has caused prices in Afghanistan to rise and has had an impact on the economy, Taheri said.
Smugglers wait for US dollars that come from Kabul and then carry them to Iran, according to Sher Aqa Waziri, who operates a currency exchange business in Herat city.
Many Afghans "have [Iranian] multiple entry visas. They take $2,000 to $3,000 [161,000-242,000 AFN] and even up to $10,000 [807,000 AFN] with them to Iran," he said.
"They visit the [money exchange] market every day and collect money from dollar exchangers and then take it to Iran because the exchange rates for dollars are pretty high in Iran," Waziri said.
"They buy dollars from the Khurasan market and smuggle them to Iran," affirmed Omaid, a currency exchange operator in the Khurasan Currency Exchange Market in Herat who goes by one name. "As dollars are smuggled to Iran, the quantity of them decreases here [in Herat]."
The private sector in Herat is especially concerned over the smuggling of American currency.
"We have shared our concerns about the issue several times with security agencies," said Bahauddin Rahimi, president of the currency exchangers' association in Herat.
One of the key factors increasing the dollar's exchange rate in Afghanistan is the exodus of dollars from the country through illegal channels, he said.
"Every week $30 to $40 million [2.4 billion to 3.2 billion AFN] is injected in the Afghan market, and most of these dollars come to Herat," he added. "Most of the dollars that reach Herat are smuggled outside the country."
"When dollars leave Afghanistan in physical form, it has a negative impact on all economic sectors," he said. "There are big channels that smuggle dollars to Iran, and this smuggling deals a hard blow to the economy and the private sector."
Iranian interference
The Iranian regime is trying to hoard money, including dollars, because of international pressure, and it is using every possible opportunity to do so, said Najibullah Mohebi, secretary of the Herat Provincial Council.
"The government doesn't bother to ask what quantity of dollars is transferred to Iran, and everyone can freely take dollars to that country," he said. "The government of Iran employs some groups and individuals to collect dollars from the Herat market and take them to Iran."
"Those who smuggle dollars to Iran are no doubt linked to the Iranian government," added Mohebi. "How could it be possible to take dollars to that country if you don't have any links there?"
"Dollar smuggling is not something ordinary individuals can do," said Hamidullah Khadem, director of the Chamber of Industries and Mines in Herat Province.
"The transfer of dollars in physical form from Afghanistan to Iran benefits the government of Iran," he said.
Iran is benefiting from having more dollars as it grapples with grave economic problems and international sanctions, Khadem added.
Border restrictions
"The collection of dollars from the Herat market and its smuggling to Iran have had negative effects on businesses and the economy -- especially on businesspeople -- and the government has to employ enhanced restrictions on the borders," Mohebi said.
"We have received numerous reports about dollar smuggling through border crossings in Herat Province, and the Herat governor's office has instructed the border forces to use all their capabilities to prevent dollar smuggling to Iran," said Jilani Farhad, a spokesperson for the Herat governor.
"The security forces have elevated their measures on the border with Iran, and they strictly respond to the instances of dollar smuggling as it directly affects the Afghan national interest," he added.
"Those who smuggle dollars to Iran are the enemies of the Afghan state and people," Farhad said.
Over the past year, security forces have arrested more than 30 individuals who smuggled dollars to Iran, according to Farhad.
"In the current critical situation, we have a strong intention to prevent dollar smuggling to the neighbouring countries and to arrest the perpetrators," he said.