JALALABAD -- A suicide bombing in Jalalabad Tuesday (July 10) killed at least 12 Afghans and ignited a nearby petrol station, officials said, with witnesses describing screaming victims "swallowed" by flames.
The bomber was on foot and targeted Afghan intelligence forces when he blew himself up, killing mostly civilians, according to Nangarhar provincial governor's spokesman Ataullah Khogyani.
Ten civilians were among the dead and least five people were wounded in the blast, he told AFP.
Mostly children victimised
"Most of the victims were children who were working at a car wash close to the suicide bombing site," said Sohrab Qaderi, a member of the provincial council, according to Radio Free Europe/Radio Liberty.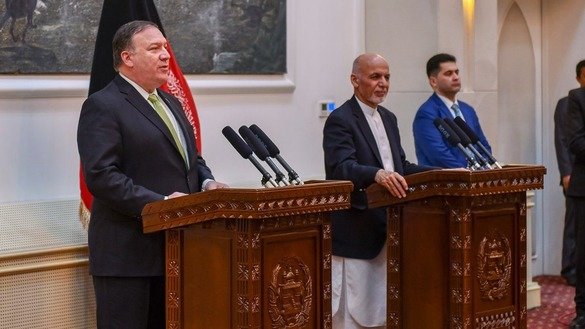 Health director Najibullah Kamawal confirmed the casualty toll and said some victims were brought to the hospital with severe burns.
"I saw three people who had caught fire and were screaming," Ibrahim, who was sitting inside his shop at the time of the blast, told AFP.
"As I ran to help them, the fire swallowed them. I couldn't help them, and I ran to save myself," he said.
Haji Ali Khan told AFP he counted at least eight cars alight and "seven people who had been burned in the fire".
TOLOnews posted a video online showing several burned-out vehicles and gutted shops purportedly at the scene.
The "Islamic State of Iraq and Syria" (ISIS) claimed responsibility via its Amaq propaganda agency.
ISIS has claimed a series of high-casualty suicide bombings in the province in recent weeks, as coalition and Afghan forces continue offensive operations against the group.
The most recent major attack in Jalalabad on July 1 killed 19 people and wounded 21 when a suicide bomber blew himself up among a crowd of Afghan Sikhs and Hindus.
The group had been waiting to meet Afghan President Ashraf Ghani, who was visiting the city, when that bomber struck.
Hope for Taliban peace talks
Tuesday's bombing comes a day after US Secretary of State Mike Pompeo expressed "hope" for peace talks between the Afghan government and Taliban.
"An element of the progress is the capacity that we now have to believe that there is now hope," Pompeo said at a joint news conference with Afghan President Ashraf Ghani in Kabul.
"Many of the Taliban now see that they can't win on the ground militarily," he said.
Pompeo's first trip to Afghanistan since he was sworn in as America's top diplomat in April follows last month's unprecedented ceasefire by the Taliban and Kabul during Eid ul Fitr.
The holiday was marked by spontaneous street celebrations involving Afghan security forces and Taliban militants.
ISIS was not a party to the ceasefire.