JALALABAD -- Grief mixed with anger among Afghanistan's minority Sikh and Hindu communities Monday (July 2) as they prepared for funerals of loved ones killed in a suicide attack a day earlier.
At least 19 Afghans were killed and 21 wounded when a suicide bomber blew himself up in a crowd waiting to meet President Ashraf Ghani in Jalalabad on Sunday (July 1).
Ghani was in Nangarhar as part of a two-day visit to the province. He was not harmed.
Among the dead were 17 Sikhs and Hindus, officials said, including Avtar Singh Khalsa, the only Sikh candidate running in the October 20 legislative elections, and Rawail Singh, a prominent social activist.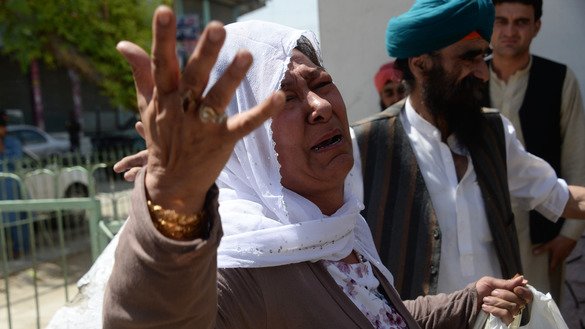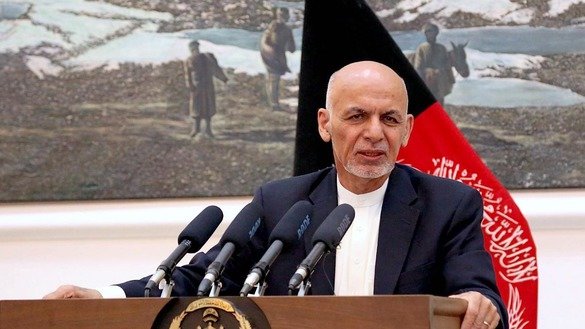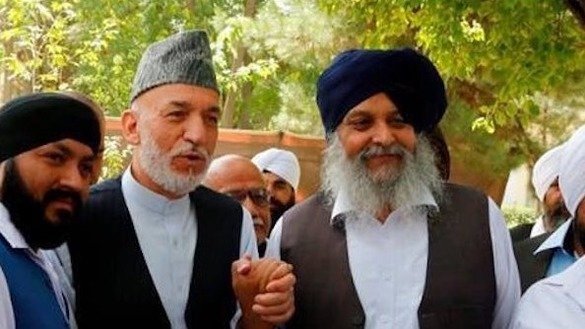 About 1,000 Sikhs and Hindus are estimated to reside in Afghanistan, the vast majority in Jalalabad as well as in Ghazni and Kabul.
"This attack has killed many of our elders, those who loved their country more than anything else," Narendar Singh told AFP as he took the body of his father, Avtar Singh, from the hospital.
"We were the direct target," he said. "We used to be a huge community, but most of us have left."
Singh said a group of 20 Sikhs and Hindus had planned to meet with Ghani in the morning at the provincial governor's compound but that the meeting was postponed until the afternoon.
As their convoy neared the compound, they were stopped by security forces and ordered to get out of their cars for searches.
"That is when a suicide bomber on foot detonated among us," Singh said.
Former Afghan President Hamid Karzai called Khalsa "our dear compatriot and dynamic leader".
"He was a patriot Afghan who desired to represent our Sikh community in the next parliament," Karzai tweeted July 1. "I mourn his loss and extend my profound condolences to his family, friends and our Sikh community."
The "Islamic State of Iraq and Syria" (ISIS) claimed responsibility.
Ceasefire ends
The bombing came a day after Ghani ordered Afghan security forces to resume offensive operations against the Taliban following the expiry of the government's 18-day ceasefire.
The government's unilateral truce overlapped with the Taliban's three-day ceasefire for Eid ul Fitr, but the militants refused to prolong it.
The ceasefire had been "98% successful", said Ghani.
"The ceasefire is over," he told reporters. "The Afghan security and defence forces are allowed to restart their military operations."
The ceasefire showed that the majority of the insurgents want peace, and it is the "Taliban's turn to give a positive response", he said.
"I am ready to extend the ceasefire anytime when the Taliban are ready," he said at a press conference.
The unprecedented ceasefire triggered spontaneous street celebrations involving Taliban fighters, security forces and war-weary civilians.
But it was marred by two ISIS suicide attacks in Nangarhar that killed dozens. The terrorist group was not part of the ceasefire.
Pressuring the Taliban
On Saturday, Principal Deputy Assistant US Secretary of State for South and Central Asian Affairs Alice Wells visited Kabul as part of efforts to ratchet up pressure on the Taliban to engage in peace talks.
The Taliban have so far ignored Ghani's offer of peace negotiations. Instead, they have insisted on direct talks with the United States, which Washington has repeatedly refused.
Wells said that, since the Afghan government and United States were willing to start talking without preconditions, the onus was now on the Taliban to respond.
"I think [the ceasefire reaction] creates this impulse for everyone to renew their efforts to find a negotiated political solution," Wells told reporters in remarks embargoed until Sunday.
"Increasingly I think it's becoming simply unacceptable for the Taliban not to negotiate."
"Right now it's the Taliban leaders... who aren't residing in Afghanistan, who are the obstacle to a negotiated political settlement," Wells said.
Wells, who is due to hold talks in Pakistan on Monday, said Islamabad needed to do more to squeeze the Taliban and get them to the negotiating table.
"Pakistan has an important role to play... but we have not yet seen that sustained and decisive action on the part of Islamabad," she said.