GARDEZ -- Afghan security forces have killed over 100 militants in clearance operations throughout the country over the past week following a string of deadly militant attacks, Afghan and NATO officials announced.
Afghan National Defence and Security Forces (ANDSF) have conducted operations in Baghlan and Paktia provinces, killing at least 65 militants and wounding dozens of others, according to the Afghan National Army (ANA).
ANDSF, supported by coalition troops, killed at least 30 militants during Operation Walid 17 in Baghlan, the 209th Shaheen Corps of the ANA said in a statement Tuesday (September 11).
Key Taliban commanders were among those killed, the statement said. Sixteen others were wounded.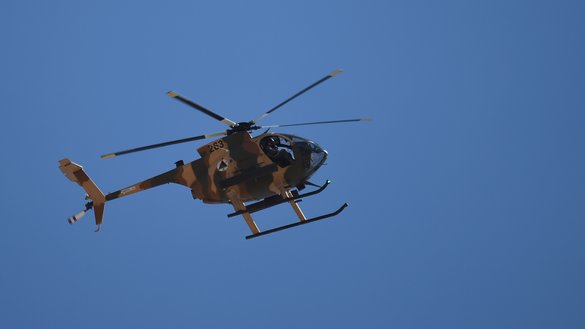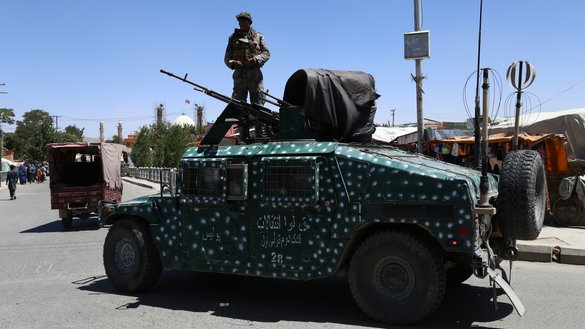 Afghan forces also destroyed vehicles and motorbikes belonging to the militants.
On Monday (September 10), Afghan forces launched a military operation in Zurmat District, Paktia Province, killing at least 35 militants, according to a statement released Tuesday by the 203rd Thunder Corps of the ANA.
Sixty other militants were wounded during the operation, the statement said.
Separately, an air strike by coalition forces killed at least 17 militants in Jamal village of Nawa District, Ghazni Province, the statement said.
Taliban target Afghan forces
In a spate of attacks across northern Afghanistan Sunday (September 9)-Monday, Taliban fighters killed almost 60 members of Afghanistan's security forces.
The Taliban's Red Unit, the militant group's elite special forces contingent, attacked several Afghan police posts in Kunduz Province, killing at least 19 officers and wounding around 20, Dasht-i-Archi District chief Nasruddin Saadi told AFP.
In another incident, militants raided two police checkpoints in Dara-e-Sof District, Samangan Province, killing 14 officers, according to Sarwar Hussaini, spokesperson for Afghan police in the north.
In Jawzjan Province, hundreds of Taliban fighters stormed Khomab District centre, killing eight security force members and seizing control of government headquarters, provincial deputy police chief Abdul Hafeez Khashi told AFP.
ANDSF beat back militant attacks
Taliban militants seized a checkpoint in Sayad District and burned it to the ground, Sar-e-Pul Governor Mohammad Zahir Wahdat said Monday.
Afghan forces have called in air support, he said, adding that 39 Taliban militants have been killed and 14 wounded, according to AFP.
At least 17 Afghan troops were killed in the incident.
"11 insurgents killed, 2 wounded, 2 vehicles and 2 motorbikes were destroyed in ANA air strikes in Baleghali and Larkhabi areas of Sar-e-Pul capital," the Defence Ministry tweeted Tuesday.
Afghan Special Forces, advised by US Special Forces, conducted a helicopter raid September 4 on Taliban compounds in Maiwand District, Kandahar Province, said NATO's Resolute Support mission Monday.
The raid resulted in 14 Taliban militants killed and five detained and the destruction of a vehicle-borne improvised explosive device (IED), heavy weapons and a defensive fighting position, the statement said.
"By methodically uncovering then spoiling the plans of future co-ordinated Taliban attacks, this operation showcases the increased capability and lethality of Afghanistan's well-known fighting force," US Army Brig. Gen. Otto Liller said in the statement.