JALALABAD -- Six "Islamic State of Iraq and Syria" (ISIS) militants arrested by the (NDS) in Nangarhar Province have publicly confessed to their crimes.
Local officials presented the detainees, along with four Taliban members, to the media at the NDS provincial compound in Jalalabad Monday (October 8).
"Six ISIS members who were residents of Khogyani, Achin, Chaparhar and Rodat districts of Nangarhar and a resident of Manogi District, Kunar Province, have been arrested in Jalalabad and a number of districts during the past two weeks," Ataullah Khogyani, a spokesman for the Nangarhar provincial governor, told reporters.
"Two of the captured ISIS members are very important -- including one named Jawad, a Khogyani resident who attended a private university in Jalalabad," said Khogyani.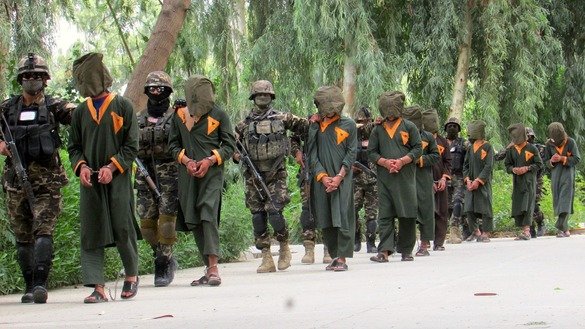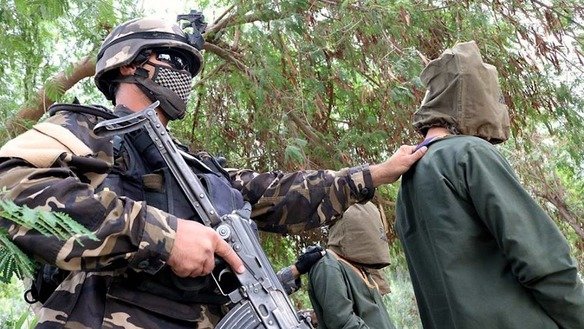 Another ISIS suspect, "who threatened currency exchangers and demanded money from them", is of similarly high value to security forces, he said.
Confessions
All of the arrested ISIS members have confessed to their crimes, Khogyani said.
In a video provided to Salaam Times by the NDS, the militants admit they took part in plotting and organising terror activities.
"Yes, I was with the Islamic caliphate [ISIS]," said Jawad, a confessed ISIS militant. "My friends and I were engaged in activities in various districts. The government and the Taliban both were our enemies, and we were fighting them."
"I have been working with the Islamic caliphate for several years," he continued. "I have taken part in many battles, and then the government ambushed and arrested me."
"NDS forces have also arrested four Taliban militants in Jalalabad and in a number of districts during the last two weeks," Khogyani said. "They include one Pakistani citizen and three residents of Nangarhar."