NANGARHAR -- After facing growing pressure from Afghan security forces, a group of 75 Taliban militants has joined the peace process in Bati Kot District, Nangarhar Province, surrendering more than 100 heavy and light weapons to local authorities.
"I assure you that you will be treated like other Afghans -- there will be no discrimination against you, and you will live a peaceful life under the Islamic Republic of Afghanistan," Nangarhar Governor Hayatullah Hayat said to the reconciled militants during a ceremony October 10.
Religious scholars from around the world have declared that war against the Afghan government is illegitimate and have called on militants to renounce fighting and join the peace process, Hayat said.
"Those who join the peace process will be provided with job opportunities, and some of them, if they wish, will be recruited into the local police ranks to further improve the security situation in Bati Kot," he said.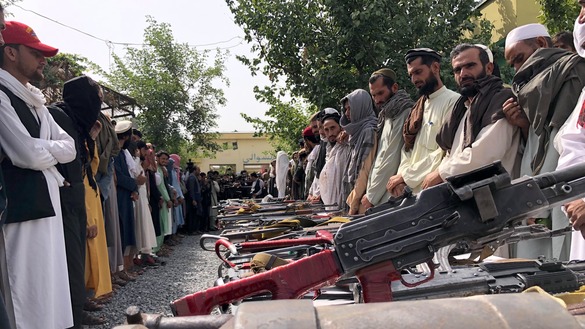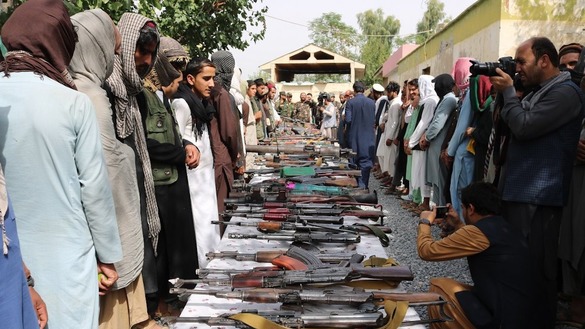 Weary of futility
"I fought against the government for eight years, and I have become tired of that," Afsar Khan, 42, one of five former Taliban commanders among those who joined the peace process, told Salaam Times.
"The government asked us to come and join the peace process; therefore, we joined the peace process. The government has promised us job opportunities," Khan said, adding, "We don't want to fight anymore, nor do we want to be used by foreign countries."
"I assured those who recently took a leap forward and joined the peace process that they would be safe and would not face any problems," Maj. Gen. Nazar Ali Wahedi, director of the Nangarhar branch of the National Directorate of Security (NDS), said at the event.
Jobs and other opportunities
"We will try to provide them with job opportunities and address their issues. With their help, we will restore a peaceful life in Bati Kot District," he said.
Attacks and other military operations against "Islamic State of Iraq and Syria" (ISIS) are accelerating, according to Wahedi.
"ISIS remains active in limited areas of Nangarhar and will be destroyed soon," he predicted. "It cannot fight face to face with us, and you will see very soon that other militants will come forward and join the peace process."