KUNAR -- Hundreds of women from various parts of Kunar Province gathered in Asadabad to call on militants to stop fighting and focus on the reconstruction of the country.
The gathering, titled "The National Consensus of Afghanistan's Women for Peace", took place October 8.
"I believe that women can do a lot in the area of peace," Kunar Governor Abdul Sattar Mirzakwal told the gathering.
"We are tired of fighting and women like you should raise this voice," Malalai Shinwari, an adviser to President Ashraf Ghani and a member of the High Peace Council, told the participants at the event.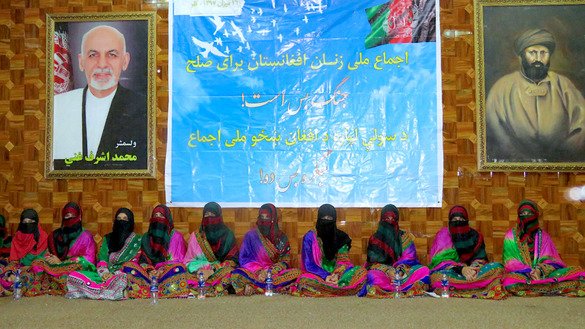 "Speak in your villages and at your homes against fighting," she said. "You should raise your voice against those who are fighting... you mothers can do this better because each of the anti-government elements is the son of a mother, so this is the right time to ask for peace in unison."
"It would not be an overstatement to say that there is no mother in Kunar who has not lost a son in the fighting," Sohaila Babar, head of the women's affairs department in Kunar, said at the event.
"Here, all of the pain is sustained by mothers and wives, so we have always asked and still want the women to play their role to end the fighting," she said. "We have to double our efforts for peace."