ISLAMABAD -- Fighting between the Taliban and "Islamic State of Iraq and Syria" (ISIS) militants as well as military pressure exerted on both sides of the Afghan-Pakistan border have contained ISIS's expansion, observers argue.
Clashes between the two terrorist groups have been raging for over a year, but have intensified in the past six weeks in the Wazir Tangi area of Khogyani District, said Islamabad-based senior security analyst Brig. (ret.) Ishaq Ahmed Khattak October 18.
The Taliban and ISIS are battling for strategic control in the area, and both are attempting to conceal their casualties, according to Khattak, director of operations at Pakistan House, a Denmark-based independent policy institute with an office in Islamabad.
ISIS expansion stalls
"It is a misperception that ISIS is expanding in Afghanistan and regional countries," Khattak told Pakistan Forward while speaking at an event in Islamabad organised by the Pakistan Institute for Conflict and Security Studies (PICSS).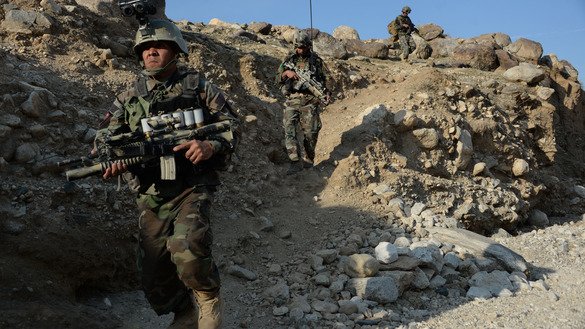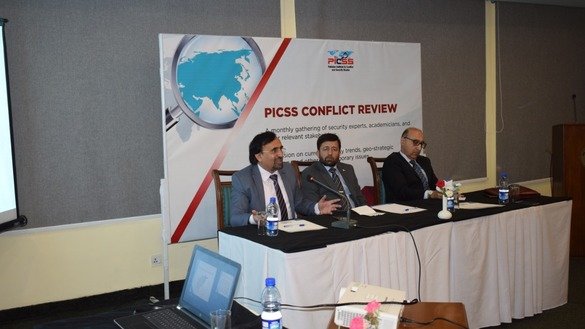 Coalition air strikes "have killed a number of ISIS's key leaders and several of the group's militants in Afghanistan, causing a big blow to this international terror outfit," he said.
The United States dropped its largest conventional bomb, the GBU-43/B Massive Ordnance Air Blast (MOAB), nicknamed "Mother of All Bombs", on an ISIS hideout in Achin District, Nangarhar Province, April 13, 2017, Khattak said.
The blast not only killed dozens of ISIS's fighters but eliminated its control of the area, he said.
An air strike killed ISIS's leader in Afghanistan, Abu Saad Arhabi -- alias Abu Sayed Orakzai -- on August 25, just three months after he took over the position from his late predecessor, Abdul Hasib, Khattak noted.
An earlier strike on April 6 in Faryab Province killed Qari Hekmatullah, the top ISIS commander in northern Afghanistan, he added, noting that from January to mid-October, dozens of ISIS fighters have died along with their leaders in different air strikes in Afghanistan.
Meanwhile, military operations in Pakistan have kept ISIS from infiltrating Pakistan, he argued.
Dangers remain
ISIS's expansion has been blocked by the killings of the terrorist group's top leaders and by its turf battles with the Taliban, said Abdullah Khan, managing director of PICSS, in agreement with Khattak.
However, ISIS has shifted its focus to staging terrorist attacks in Afghanistan, he said, pointing to a surge in major assaults by ISIS this year.
The group still maintains some presence in at least eight provinces in Afghanistan, including Badakhshan, Jawzjan, Faryab, Nangarhar, Kunar and Nuristan, among others, he argued.
The arrival of more militants from Syria and Iraq could well increase the operational capacity of the group, Khan warned, urging both Pakistani and regional security agencies to take timely action to prevent the group's expansion in the region.