NANGARHAR -- Afghan security forces and local residents have launched joint operations in the mountainous areas of Nazian District, Nangarhar Province, targeting remnants of "Islamic State of Iraq and Syria" (ISIS).
Hundreds of popular uprising members accompanied Afghan National Army (ANA), Afghan National Police and other security personnel in the operations, which were launched from Morcha village November 6.
"With the start of these operations, we also made the popular uprising members ready to protect the area cleared of militant groups," Maj. Gen. Nazar Ali Wahedi, provincial director of the National Directorate of Security, told Salaam Times.
"For this reason, we have begun efforts to establish security checkpoints in the area in addition to conducting operations," he said.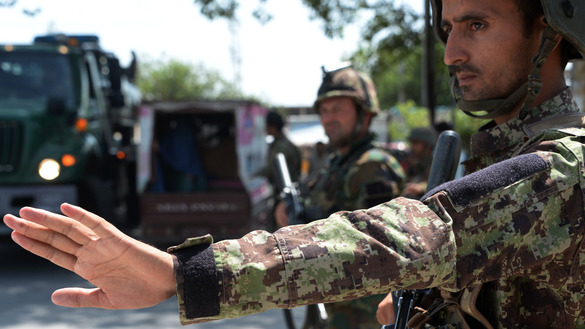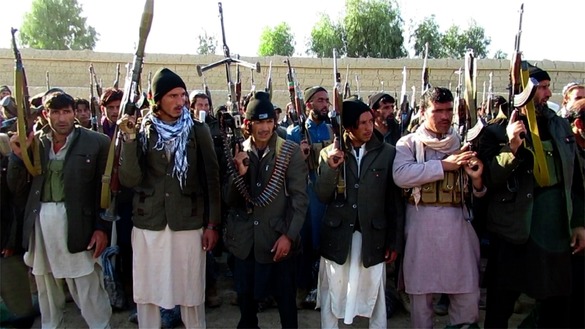 Terminating ISIS
"All forces are equipped and prepared," Brig. Gen. Mohammad Karim Niazi, commander of the ANA 4th Infantry Division, said November 6. "These forces have air support ... and are conducting operations with high morale to destroy ISIS and other enemy forces."
ISIS has been largely defeated in Nangarhar, although remnants of the terrorist group operate in very limited areas of certain districts of the province, he said.
These stragglers will be terminated soon, Niazi said, adding that he expects some of the militants to surrender and the rest to be killed.
"We will crush ISIS, the Taliban and other terrorist groups wherever they intend to target security forces or oppress the public," he said.
"The Afghan people and its security forces will always keep the nation to themselves," he said. "As you see now, these hundreds of [popular uprising members] are supporting the security forces, fighting the same enemy."
Standing together against ISIS
Popular uprising members remain dedicated to protecting their areas.
"All of my fellow members and I stood up against ISIS," Noor Wali Khan, a 35-year-old member of the popular uprising forces, told Salaam Times while holding his gun. "If God is willing, we all will make sacrifices."
"This is our village; we will not let ISIS stay here, and we will destroy them," he said.
ISIS has been fighting the Afghan government in some neighbourhoods of the district over the past few years, said Malak Dehqan, the leader of the district's uprising members. But residents have become united and are standing against the group.
"As guided by God, and instructed by the decisions made by our people and our government, we will achieve our goals," he told Salaam Times.
"We remain firm in our decision, and we thank the government," he said. "All of us who took up arms are ready to make sacrifices."