KABUL -- A senior Taliban military commander was killed in a coalition air strike in Helmand Province, officials said Sunday (December 2).
Abdul Manan, the Taliban's shadow governor for the province, died of wounds sustained during an air strike that took place late Saturday (December 1), said Omar Zwak, a spokesman for the provincial governor.
The Taliban confirmed Manan's death in a statement and described his death as a "big loss" for the group.
As a senior Taliban leader, Manan had led the insurgency's expansion as it exerted its control in recent years over opium-rich Helmand, which supplies the largest share of Afghanistan's opium crop.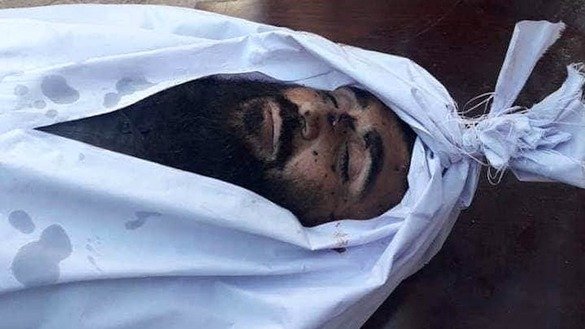 The Riyadh-based Terrorist Financing Targeting Centre (TFTC) blacklisted Manan in mid-October as part of financial sanctions on nine individuals, including six Taliban members -- several of whom had links to Iran's Islamic Revolutionary Guard Corps (IRGC).
A major blow
Manan was the militant group's top military leader in southern Afghanistan and his death was as a major blow to the Taliban, said Afghan Interior Ministry spokesman Najib Danish.
"His death will lower the morale of the enemy, and result in the improvement of security in Helmand and other southern provinces," Danish told AFP.
Danish said that 32 other Taliban fighters were killed in the same air strike.
A spokesman for the US forces in Afghanistan confirmed the strike had killed the Taliban shadow governor.
"The Taliban should consider intensifying peace talks, not the fight. They're going to have trouble intensifying the fight when their fighters and leaders are under constant assault," Col. Dave Butler said in a statement Sunday (December 2).
Hopes for peace
The killing of Manan comes despite increased efforts by the Afghan government and its Western partners to put an end to the 17-year war.
The newly appointed US special envoy for Afghanistan's reconciliation, Zalmay Khalilzad, recently expressed hopes that a peace deal to end the war could be struck before the Afghan presidential election, scheduled for April 20.
During an international conference on Afghanistan in Geneva November 26, President Ashraf Ghani said his government had formed a 12-person negotiating team to engage in peace talks with the Taliban.