LASHKARGAH -- The death of the Taliban shadow governor for Helmand Province, Mullah Abdul Manan Mansori, earlier this month has struck a blow to the militant group, including the morale of its fighters on the battlefield, local officials and residents say.
On December 1, Mullah Manan died of wounds sustained from a coalition air strike, according to Omar Zwak, a spokesman for the provincial governor.
Afghan officials, as well as the Taliban, described Mullah Manan's death as a "big loss" for the group.
"There is no doubt when a Taliban leader dies or is removed from the battlefield, it has negative consequences for the members," Helmand police chief Gen. Abdul Razaq Yaqoubi told Salaam Times December 10.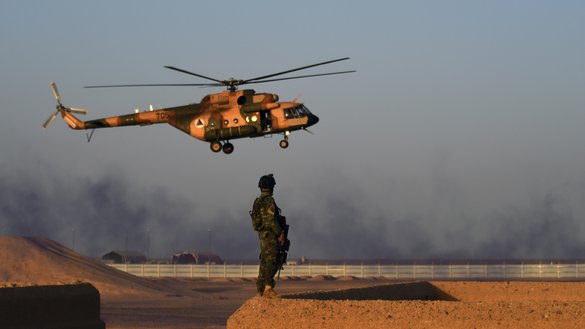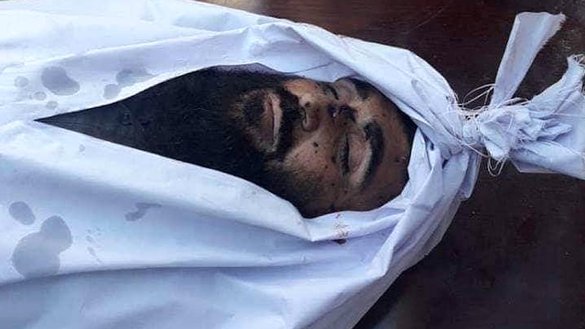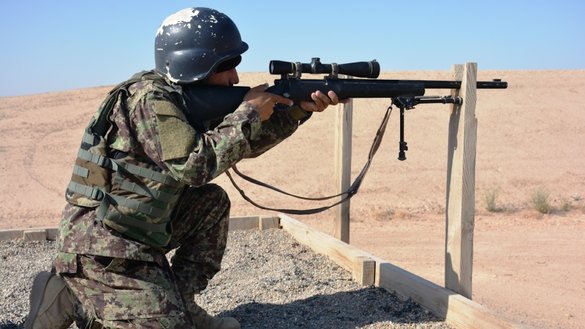 "Mullah Manan's killing has further reduced the Taliban's morale in Helmand, as he had about eight years of fighting experience in Helmand," he said.
Mullah Manan had recently established a recruitment and training centre, where he trained the Taliban militants to fight in Helmand as well as in Farah and Uruzgan provinces, Yaqoubi said.
As the Taliban's senior-most leader in southern Afghanistan, Mullah Manan had led the insurgency's expansion as it exerted its control in recent years over opium-rich Helmand Province.
"He was managing the entire opium business sector in Helmand," Yaqoubi noted. "He used to collect money [from drug traffickers] with which he purchased weapons and ammunition."
"This arrangement has now been destroyed, and the Taliban are suffering from the adverse effects" of Mullah Manan's death, he said. "Their morale has been broken."
Local security improved
"After the death of Mullah Manan, Afghan forces captured the Babaji neighbourhood of Nad-e-Ali District in just two days of operations," said Hazrat Wali Mohammadi, 35, a resident of Nad-e-Ali District, Helmand Province.
"The Taliban were defeated and because they lost their leader, they were not able to continue fighting," he told Salaam Times.
"Afghan forces will now be able to capture other areas from the Taliban because they won't get the kind of support that Mullah Manan used to provide for them," Mohammadi said.
"Just after his killing, Afghan forces seized all the areas without enduring any casualties and will soon bring all the places where the Taliban operated under their control," Ali Akbari, 29, a resident of Lashkargah, told Salaam Times.
"Mullah Manan's death delighted us because he was the enemy of Afghans," Mohammad Wali Barakzai, a 42-year-old resident of Gereshk District, told Salaam Times. "Residents of Helmand will now live in peace because he was a stubborn fighter who wanted to fight day and night."
Taliban are benefactors, puppets of Iran
In mid-October, the Riyadh-based Terrorist Financing Targeting Centre (TFTC) blacklisted Mullah Manan as part of financial sanctions on nine individuals, including six Taliban members -- several of whom had links to Iran's Islamic Revolutionary Guard Corps (IRGC).
Local officials confirmed that Mullah Manan also had close ties with Iran and the IRGC, including received weapons from them.
"Afghan forces have seized weapons in Helmand that show the Taliban have received them from Iran," Helmand provincial Governor Mohammad Yasin Khan told Salaam Times.
"Mullah Manan controlled all Taliban financial resources [in Helmand], and now residents of the area are happy that he has been killed," he said.
"Mullah Manan had ties with the IRGC, and he always did what it told him to do," Bashir Ahmad Shakir, the former head of the Helmand Provincial Council, told Salaam Times.
"With Mullah Manan's killing, the IRGC's interference in Helmand's conflict has ended, and it will have positive consequences for the security here," he said.
Further Taliban splintering
Mullah Manan was not always loyal to the broader Taliban leadership, Shakir said, adding that Manan exercised "special influence in the southwestern region".
"After the death of Mullah Omar, Mullah Manan wasn't completely obeying Mullah Haibatullah," he said, referring to the Taliban founding leader, Mullah Mohammad Omar, and the present-day Taliban supreme commander, Mullah Haibatullah Akhundzada.
In July 2015, the Taliban confirmed the death of the group's founding leader, more than two years after it happened.
The appointment of Mullah Haibatullah to replace Mullah Akhtar Muhammad Mansoor (Mullah Omar's immediate successor, who was killed in 2016) caused rifts among various Taliban factions.
A top leader of one such splinter group confirmed in October 2017 Iran's military and financial support for the Taliban in Helmand.
"Iran has paid $11 million [750 million AFN] to the Taliban shadow governor for Helmand Province, and they have used this money to wage war against us, as well as against the Afghan government in 10 provinces," said Mullah Manan Niazi, the deputy leader of a Taliban splinter group under Mullah Muhammad Rasool.
Illegitimate war
"The Taliban's war is illegitimate, and there is no place for it in Islam," Mawlawi Zainullah Jamay, imam of a mosque in Lashkargah, told Salaam Times.
"I am really sad for those scholars and muftis who issue fatwas to kill, based on orders from others and in exchange for material benefits," he said. "Islam is the religion of equality, and no one is allowed to release a fatwa to kill a Muslim."
He expects a return to "peace, security and stability" after Mullah Manan's death, he said.
"All scholars should encourage everyone to make peace, and if they do not want to do so, it means that they are also involved in killing," he said.
Over the period of about a month, Afghan forces killed at least 251 Taliban militants in Helmand, the press office of the Helmand provincial governor announced December 11.
In addition to Mullah Manan, his spokesman Mullah Javid and 11 other senior Taliban officials were among the dead, the statement said.
In the December 1 strike that killed Mullah Manan, another 32 Taliban fighters died, according to Interior Ministry spokesman Najib Danish.
The militant leader's death "will lower the morale of the enemy and improve security in Helmand and other southern provinces", he told AFP December 2.
"The Taliban should consider intensifying peace talks, not the fight," US Col. Dave Butler, the spokesman for US Forces in Afghanistan, said in a statement the same day. "They're going to have trouble intensifying the fight when their fighters and leaders are under constant assault."