HELMAND -- Deepening fissures have emerged among Taliban leaders about the direction the group wants to take with regard to the Afghan-led peace process.
Salaam Times recently obtained a letter written by Mullah Abdul Manan Mansori, the Taliban's shadow governor for Helmand Province. He more commonly goes by Mullah Manan.
In the message, he harshly criticises Taliban supreme leader Mullah Haibatullah Akhundzada.
"Deep disagreements have emerged among the Taliban, and the letter is authentic," an official from the National Directorate of Security (NDS) in Helmand told Salaam Times on condition of anonymity.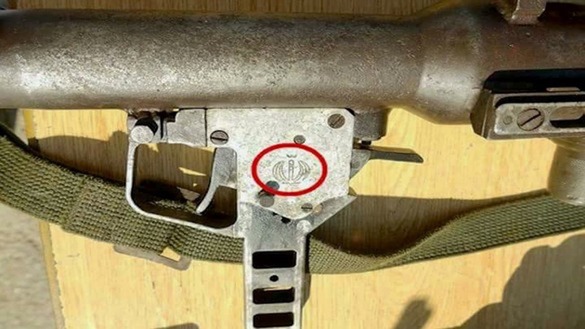 In the open letter, penned in March, Manan accuses Haibatullah of promoting "selfish" policies and of creating a divide among Taliban members.
Manan also called on the Taliban to heed the demands of Helmand residents and accept peace in Afghanistan.
"Haibatullah has already ignored many principles, and he has even been working to create tribal differences among the [Taliban's] members," the letter reads.
"Unfortunately, because of these selfish and bad policies, now [Afghans] have become discontented with the [Taliban], and they want us to end the war, make peace and start negotiations with the government," he wrote.
"For this reason, we have to consider the demand of the nation, and that is not [only] what I want, but that is what all the tribes and real mujahideen of Helmand want," the letter says.
Growing rifts
"Deep disagreements among the Taliban [leaders] are not new, but [more] emerged a few months ago," Omar Zwak, spokesman for the Helmand provincial governor, told Salaam Times.
Areas of contention include the Taliban's acceptance of financial and arms support from Russia and Iran, President Ashraf Ghani's offer for peace and the opium trade, observers say.
Manan does not want the Taliban to accept "Russia's assistance", Haji Nazar Mohammad Ishaqzai, a Helmand tribal elder, told Salaam Times.
"Mullah Manan himself wants to make peace, but other Taliban leaders are not letting him do so," he said, adding that Manan does not want civilians to be killed, but he is unable to prevent it. "It's not up to him."
"Recently, more differences have emerged among the Taliban over the killing of civilians and on the issue of peace," said Najibullah Sahil, 29, a participant of the People's Peace Movement, an anti-Taliban demonstration that started March 24 in Lashkargah.
"We can see the benefits of [our] protests as the Taliban want to quit killing [civilians] now and as this was proved in this letter," he told Salaam Times.
Taliban's ties with Iran and Russia
At the end of the letter, Manan calls on Taliban officials to review the group's ties with Iran and Russia.
"We completely disagree with the politics and policies of Haibatullah Akhundzada because he has built relations with Russia and Iran and because even in some cases the Taliban use their advice," Manan wrote, speaking for himself and his followers in Helmand.
"I request that the members of [Taliban] leadership review the building of a relationship with Iran and Russia," he said.
The NDS official in Helmand explained why the Taliban have turned to such self-interested benefactors.
"Mullah Manan is not giving the money from Helmand's drugs to Mullah Haibatullah; [therefore], [Haibatullah] needs to request assistance from Iran and Russia," the source said. "For this reason the disagreements have emerged."
"The Taliban have Russian and Iranian weapons," Zwak said. "Our NDS personnel have seized these weapons in combat."
"Weapons with Iranian and Russian markings were captured from the Taliban in Helmand battles, and they cannot deny it," Bashir Ahmad Shakir, a member of Helmand's provincial council, told Salaam Times.
"The Taliban want aid from Iran and Russia," he said, confirming that this aid is a source of contention among Taliban members.
"Some Taliban did not know about the assistance from Iran and Russia," Shakir said. "Now the Taliban are dividing into two factions."
"It is known that [the Taliban] receive weapons from Iran and Russia and they use them on the battlefield," Barialay Nazari, another member of Helmand's provincial council, told Salaam Times.
"The Taliban are not independent; Iran and Russia use them in the region," he said.