LASHKARGAH -- Afghan security forces, backed by NATO's Resolute Support Mission, have crippled the Taliban leadership in Helmand Province to the point where the militants are unable to fight, local authorities say.
In only five months, the Taliban have lost two consecutive Helmand shadow governors to air strikes.
Mullah Sharafuddin died April 12 in Bahramcha village, Disho District, of wounds sustained during an air strike.
"Resolute Support Mission's air forces attacked the Taliban's appointed governor and his five friends in Musa Qala," Muhammad Zaman Hamdard, a spokesman for Helmand Police, told Salaam Times.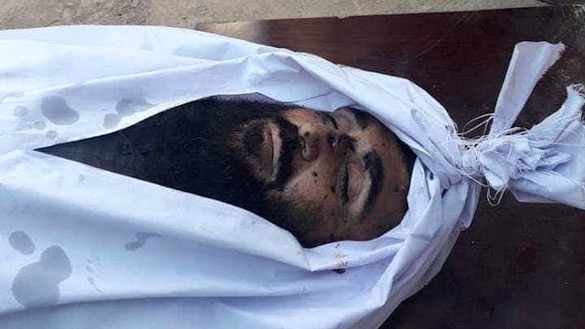 The air strike took place April 1, according to a statement from the provincial press office.
Mullah Abdul Manan Mansori, Sharafuddin's predecessor, was killed last December 1 in an air strike by international forces in Helmand.
Both are just a few of the local Taliban officials who have been killed by Afghan and coalition forces over the past few months.
"The Taliban's leadership has been hit hundreds of times in air operations, and almost 50 key Taliban commanders have been killed in the air strikes," Omar Zwak, a spokesman for the Helmand governor, told Salaam Times.
Other Taliban officials killed include Mullah Tawab, the Taliban's intelligence chief for Helmand; Rashid, a spokesman for the Taliban's provincial shadow governor; Jahadyar, the Taliban intelligence chief for Sangin District; and five senior Taliban authorities in charge of Nawa District.
"The Taliban's leadership is not as organised as it was in the past," Zwak said.
"Although the Taliban try to threaten some areas or capture them, the Afghan security forces block their supply routes," he added. "Their leadership has also been destroyed."
Running out of money and bodies
The Taliban's morale in the province suffered a major blow after Mullah Manan was killed, said Helmand Police Chief Lt. Col. Hesamuddin Helmandi.
His death allowed Afghan security forces to target and kill other local commanders of the group, Helmandi told Salaam Times.
"The Taliban can no longer fight because they have taken huge casualties in air strikes," he said. "The Taliban seem weaker and the police have gained morale as they recapture some areas from the Taliban."
Afghan security forces carried out operations February 4 to March 23, capturing the villages of Loi Kalai, Shin Kalai and Chah Anjir in Nad-e-Ali District and Tarikh Nawar village in Nawa District from the Taliban, according to Helmandi.
Recent fatwas from religious scholars deeming the Taliban's war illegitimate have been "effective", Helmandi added.
"Financial assistance to the Taliban waned after religious scholars in Kabul and Saudi Arabia released fatwas [against the Taliban's war] because the public realised that war is illegitimate," he said.
"Now, civilians do not give them support," Helmandi said. "The Taliban have lost their financial sources, and their new commanders are not capable of leading."
"The Taliban used to earn a lot of income from poppy cultivation and [opium] trafficking, but they can no longer rely on this source," he added. "Because of this, they cannot supply ammunition and money to their fighters."
Failure to provide services
Local residents have no love lost for the deceased Taliban leaders, who specialised in inflicting oppression, not in providing services, in areas that they controlled.
"You saw what the Taliban did in Musa Qala District during their rule," Ahmad Alizaee, 23, who fled from Musa Qala to Lashkargah 10 years ago, told Salaam Times.
"They didn't build a mosque, a school or a road," he said. "The government builds mosques, schools and clinics."
Locals live like prisoners in areas controlled by the Taliban, Agha Wali Barak, 32, a Lashkargah resident, told Salaam Times.
"Those under the Taliban have no schools, no madrassas and none of the facilities that the public badly needs," Barak said.
"We want peace in Afghanistan," Muhammad Shah Khan Barakzaiee, a tribal elder in Helmand, told Salaam Times. "Religious scholars, youths and everyone call on the Taliban to make peace. We are against anyone who wants to continue the war."