KUNDUZ -- More Kunduz residents are able to find work or start their own companies as peace talks spark optimism for enduring peace, buoying the local economy.
Over the past few years, the local government has been working on several projects to reduce general unemployment among residents.
More than 2,000 development projects have been launched and completed in Kunduz city and Kunduz Province's outlying districts in the past 10 years, resulting in thousands of new jobs, said Dost Muhammad Raihan, head of the Kunduz Rural Rehabilitation and Development Department.
"We are working to help a number of families who have become displaced during the wars and to create jobs for them," he told Salaam Times.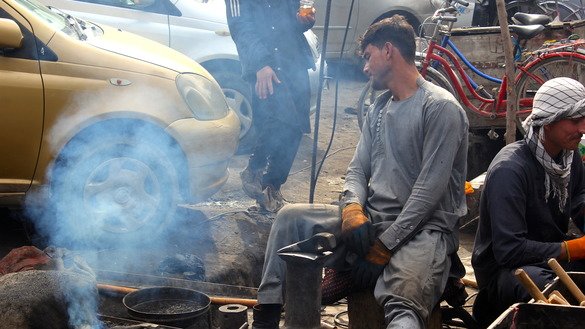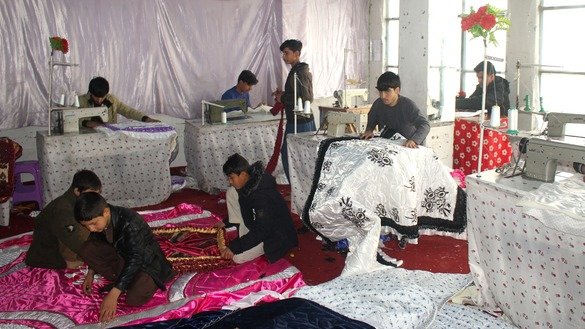 New opportunities
Rahmatullah Hussaini, 51, a blacksmith for more than 20 years, is finding steady work amid an improving business environment in Kunduz Province.
"I work beside a road in Kunduz city," he told Salaam Times. "I'm glad that through my work, I can earn a legitimate sustenance for my children and send them to school. I'm content with my life."
Hussaini said he lost his wife and and one of his sons when a mortar shell hit his house during the fall of Kunduz city to the Taliban in 2015.
"May God bring peace and tranquillity to our country so that we can exhale," he said. "Wars have ruined many Afghans' lives and homes."
A number of Kunduz Province residents who recently moved from remote areas held by the Taliban to Kunduz city have started their own successful businesses.
Zamir Gulduz, 37, a resident of Kunam village, Kunduz Province, lived as a displaced person with his family of six for five years in Kunduz city because of their fear of war. He as opened a sewing factory with almost 100 employees, including men and women.
"I have witnessed the Taliban fighting and committing fratricide on a daily basis," he said. "They kill innocent civilians with no justification. I thought that one day I would be killed, too."
Gulduz said he decided to leave behind his farm and livestock and migrate to Kunduz city, along with his wife and children.
"I now work without any fear and earn a legitimate income for my children," he added.
Returning home
Meanwhile, other Kunduz residents have returned from other countries, including Iran, to restart their lives and work on their own businesses.
Samiullah Natiq, 38, returned along with his family to Kunduz Province in 2016 after 15 years of living in Iran. The economic conditions there also were difficult, he said.
"We were all hoping for a good job in Iran, so that we could have a better life," he told Salaam Times. "But it was all a mirage. We concluded that we should return to our homeland."
Natiq returned to his traditional family business and last year opened a dairy shop in Kunduz city, the same business he worked in before moving to Iran.
"I am able to produce 70 to 80 litres of cow's milk every day, and I earn 10,000 AFN ($132) every month," he said.
"It's hard to believe that with my newly acquired knowledge and skills, I was able to double our milk production," said Natiq, who opened his store within a year after his return.
Atefa Kabiri, a resident of Kunduz city, shared a similar experience.
The 37-year-old mother and her family lived in Iran for nine years and returned to Afghanistan in 2015. She is also a dairy products producer and seller and has doubled milk production and tripled her income.
"I now have three employees, and I'm planning to expand my business," she told Salaam Times.