KABUL -- National Directorate of Security (NDS) special forces arrested six members of "Islamic State of Iraq and Syria" (ISIS) in Kabul who were tasked with promoting the group's agenda and with recruiting new members on social media sites, according to the NDS.
Those arrested confessed to their crimes, NDS officials said. The six members admitting to using fake social media accounts on Facebook, Twitter, Instagram and Telegram to run a propaganda campaign against the Afghan government and to recruit new members.
"This is not the first time that NDS special units have arrested ISIS social media promoters and recruiters," an NDS official told Salaam Times on the condition of anonymity. "A number of ISIS social media campaigners have previously been arrested in Kabul and other provinces."
The arrested members had 60 to 80 social media accounts, and their job was to promote ISIS, propagandise against the government, aggravate tribal differences and recruit youths and students for ISIS, the official said.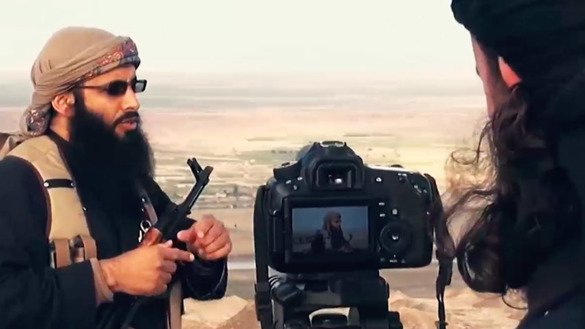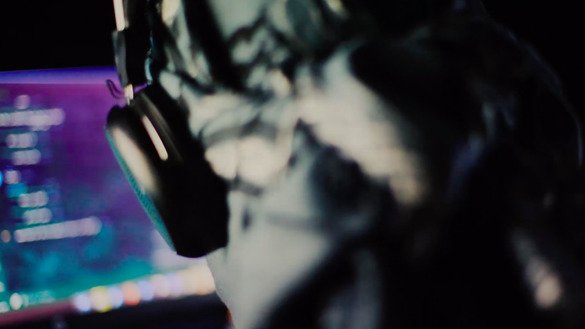 "These individuals had some success as they were able to trick some youths into joining the group," the official added.
The social media activists were first recruited by the militant group and later promoted to prominent positions in which they led the recruitment drive for ISIS on social media, according to the official.
"Our efforts to crack down on ISIS social media activities are in progress, and we will, based on our operation plans, arrest and destroy all active members of ISIS on social media," the official said.
Ahmad Waseel, one of the suspects arrested in the crackdown, detailed how the ISIS group operated.
"I started working as an ISIS social media campaigner two months ago," he said in a video sent to Salaam Times by the NDS. "I had purchased SIM [subscriber identity module] cards, and I was asked to create accounts under certain names. I created different accounts with instructions from ISIS."
"I created two accounts on each SIM card, and I was conducting a propaganda campaign against the government and other Afghans," Waseel said.
This incident underscores how even though ISIS has lost all of its territory, and its so-called "caliphate" has crumbled, the battle against the group and extremism is far from over.
'Irreversible consequences'
Stopping the social media propaganda efforts by ISIS is crucial to curbing the recruitment of new members, said Arif Kayani, a political and military analyst in Kabul.
"Terrorist groups are misusing the freedom of expression by pursuing a number of [evil] goals on social media," he told Salaam Times.
"They use social media to justify their terrorist attacks by misinterpreting [religious scriptures] and promoting their radical strategy and goals," he said. They are also "motivating their supporters and fighters on battlefields, promoting the mentality of disobeying the government, raising funds and mobilising new supporters," Kayani added.
"Poverty and the misinterpretation of religious scriptures are among the major factors that provide an opportunity for the group to recruit on social media and in real life," he said.
The crackdown is key to stemming ISIS's goal of recruiting youths to its insurgency, agreed Aziz Stanakzai, a security analyst in Kabul.
"Social media were a good tool for ISIS in Syria and Iraq as they helped it recruit many children and youths," he told Salaam Times. "This group has tried to use this method in Afghanistan too. Arresting and destroying the network of ISIS social media activists can force their strategy to fail."
"We welcome the arrest of ISIS members, and I would like to tell youths that joining ISIS has negative and irreversible consequences, and that those youths who join the group are terrorists, criminals and destroyers," Stanakzai said.
Avoiding terrorist propaganda
Waheedullah Mirzaee, a 30-year-old Kabul resident, said he has seen firsthand the efforts of ISIS to recruit via social media.
"A year ago, I received friend requests two times from different accounts on Facebook, and I accepted their requests," he told Salaam Times. "But I later realised that they were using aliases because they were posting in favour of ISIS."
"They sent me messages three times in Dari and Pashto and one time in Arabic and thanked me for accepting their friend requests," Mirzaee said. "Reading their messages, I understood these individuals had a goal. I was afraid as I thought that it would put my life at risk, so I immediately blocked them."
"Those youths who are illiterate or poor, they can easily be tricked by terrorist groups on social media, and it has vile consequences" for them, he added. "We ask the NDS and Ministry of Communications and Information Technology to take appropriate measures to block the group's social media activities so that it won't be able to use the platform for promotion and recruitment."