KABUL -- The Afghan government must counter media-savvy militants trying to spread propaganda and to recruit vulnerable youth by implementing a comprehensive strategy, observers say.
The Taliban, "Islamic State of Iraq and Syria" (ISIS) and other terrorist groups have long been active on social networks, but their activities have recently increased, said Abdul Muijb Khalwatgar, executive director of NAI, a non-profit organisation advocating for free media in Afghanistan.
"Terrorists are active both on their own websites as well as on popular social media outlets such as Facebook and Twitter," he told Salaam Times. "In addition to disseminating information to the general public -- and especially to journalists -- about their terror activities, they also unfortunately utilise such platforms for propaganda and for recruitment of fighters."
"The continuation of such publications can enable [terror groups] to further attract the youth of this country," he said.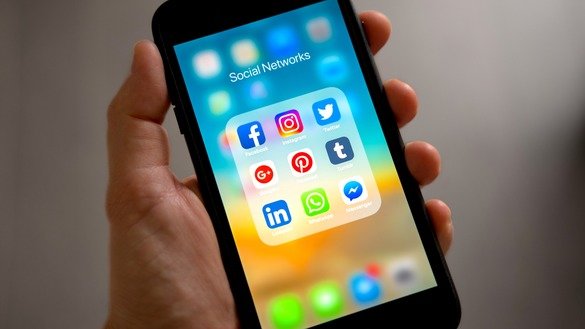 Shutting down terrorist groups' websites and social media accounts is one option to counter the threat, he said.
"Prior to taking such measures, however, the government of Afghanistan, as well as Western governments, should first and foremost guarantee to all citizens that shutting down pages [affiliated with the Taliban and ISIS] will not harm freedom of speech," Khalwatgar said.
Another option to fight back against terrorist propaganda is to use the same online tools.
"Social media are extremely effective in Afghanistan in forming and/or altering public opinion," he said, urging the Afghan government to increase its presence online.
Balancing freedom of speech, national security
The Afghan Ministry of Information and Culture acknowledges the importance of balancing freedom of speech with the national security interests of the country, said Sabir Mohmand, a spokesman for the ministry.
"While we respect freedom of speech, we also have a law concerning publications, media and the press, according to which we need to act," he told Salaam Times.
The 2009 Mass Media Law includes prohibitions on certain kinds of media, including those that intend to "disturb and deceive public opinions, to damage the psychological security and ethical integrity of the people, to brainwash the youth and to push them towards extremism," according to Mohmand.
The Ministry of Information and Culture "evaluates media that are published on Afghan territory and refers them to the Ministry of Communications and Information Technology [MCIT] for further action", he said, while MCIT "is in charge of assessing publications that are published and managed abroad".
Using social media responsibly
Afghan social media users and legitimate media organisations bear responsibility for the information they post about terrorist attacks, said Naim Nazari, a Kabul-based civil society activist.
"In addition to [terrorists'] advertisements and propaganda on social networks, we too have unintentionally become soldiers of terror groups," he told Salaam Times. "Whenever a deadly event occurs, for instance, we ... [post] information about such attacks on our pages, depicting the event as much bigger than it actually was."
"Such actions only benefit the terrorists and will diminish and undermine the morale of our security forces," he said.
Mohammad Hashem Urtaq, a representative from Faryab Province in the Wolesi Jirga (lower house of parliament), stressed the importance of imposing legal restrictions on publications that act against Afghanistan's national interests.
"In general, social media should not be restricted," he told Salaam Times. "Publishing materials against our national interests that are specifically broadcast and distributed by terror groups, however, should be countered and stopped through legal measures."
Raising awareness
"Some social media accounts are controlled by militants and lead youth towards terrorist mindsets," an Afghan journalist told Salaam Times on the condition of anonymity.
This journalist recalled a time when a Facebook user requested to meet him in person. Before the meeting took place, however, he realised that the individual in question held extremist views and was trying to recruit him.
The journalist refused the meeting.
"I have come across such pages a number of times, including the ones published by Hizb ut-Tahrir, the activities of which are banned in Afghanistan," said Mojtaba Akrami, 25, a self-described active social media user in Kabul.
"Lack of awareness is the main reason why our youth are preyed upon and fall for such terror activities," he told Salaam Times.