WASHINGTON, DC -- The United States Monday (June 24) imposed new sanctions on the Iranian regime, targeting Supreme Leader Ayatollah Ali Khamenei and some other senior leaders of the Iranian military.
President Donald Trump slapped the sanctions on Tehran for what he described as its "aggressive behavior" including the shooting down of a US drone.
A US Navy drone was shot down by an Iranian surface-to-air missile system while operating in international airspace over the Strait of Hormuz on June 19.
The White House said the sanctions "will deny Iran's leadership access to financial resources, blocking them from using the United States financial system or accessing any assets in the United States".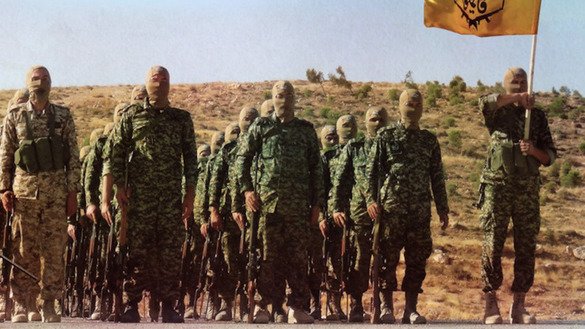 In addition to Khamenei, the US Treasury Department said it was taking action against eight senior commanders of the Islamic Revolutionary Guard Corps (IRGC).
'Malicious' and 'provocative' activities
"These commanders sit atop a bureaucracy that supervises the IRGC's malicious regional activities, including its provocative ballistic missile programme, harassment and sabotage of commercial vessels in international waters, and its destabilising presence in Syria," the Treasury Department said.
Treasury Secretary Steven Mnuchin said the United States will also blacklist Iranian Foreign Minister Mohammad Javad Zarif and block "billions" more in Iranian assets.
"This action is a warning to officials at all levels of the IRGC and the rest of the Iranian regime that we will continue to sanction those who export violence, sabotage, and terrorism," Mnuchin said.
Washington on April 8 designated the IRGC a terrorist organisation following decades of hostile acts worldwide by the group.
The US military June 17 released new photos it says incriminate the Iranian regime in an attack on tanker ships near the Strait of Hormuz.
Meanwhile, in Afghanistan, the Iranian regime continues to supply Taliban militants with weapons and funding and recruits Afghan refugees to fight in Syria.