KUNAR -- Fighting between the "Islamic State of Iraq and Syria" (ISIS) and the Taliban are intensifying across Afghanistan, as a new front has opened in Kunar Province.
Fighting between the two groups continues to rage in parts of Nangarhar Province, where the violence has forced 8,500 families to flee the area around the Khogyani and Sherzad districts.
Now a new front has opened up between the two groups in Kunar province, where Taliban militants -- and security forces -- are separately greeting them with violent attacks.
ISIS over the past few weeks has been posting numerous updates on the ongoing violence in Kunar, claiming to have captured numerous villages from the Taliban.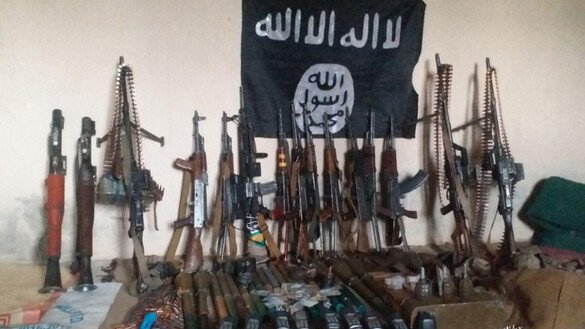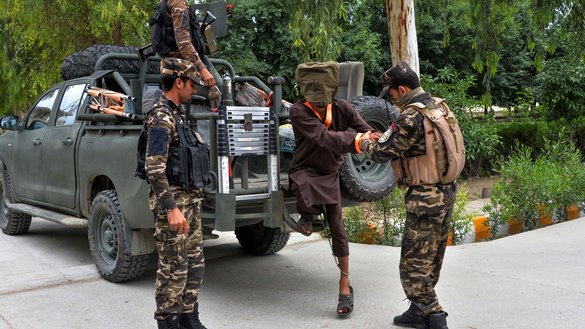 According to officials, the clashes between the Taliban and ISIS in the Manogi District of Kunar have killed a large number of militants on both sides.
"Thirty-five ISIS members were killed in clashes between the Taliban and ISIS in the Garangal and Degal neighbourhoods of Chapa Dara in the last two weeks," Ghani Musamem, a spokesman for the Kunar governor, said on June 24.
Sixteen Taliban members were killed, while the group captured eight villages held by ISIS, he added.
"The fighting is still going on," Musamem said.
According to recent ISIS statements and photos, the recent fighting has killed and injured dozens of Taliban members.
ISIS oppresses residents
"ISIS started fighting the Taliban in the Chapa Dara and Manogi districts of the province on March 22, which caused heavy casualties on both sides," Musamem said.
Since then, the clashes also "forced about 3,000 families to leave the area and take refuge in the nearby safe areas. Some of them came here to the provincial capital, Asadabad," he said.
Abdul Wali, who moved from Korangal Dara of Manogi District on June 22 to Asadabad, experienced firsthand how clashes between the two anti-government groups can imperil the life of local residents.
"ISIS does not care who you are or what your job is; it mistreats all equally or kills them," the 42-year-old said. "It took this year's harvest from us and said that it would spend the profits in the way of Allah. We were forced to flee."
"When the ISIS members first came, they announced in the village that each family should give them one person to fight the Taliban, so we started to get scared," said Niaz Mohammad, a resident of Shoreek Dara of Manogi District who has since moved to Asadabad.
"We took only our clothes and left overnight to save our lives. Now, we are here and looking forward to the government taking care of us," he said.
"They did not spare anyone whose family members worked for the government," he added. "We also feared that if we didn't join, its members would burn down our house and drag us away with them."
Government launches operations
Brig. Gen. Mirwais Sapi, commander of the 2nd Infantry Division in Kunar, said his troops are working hard to eliminate both militant groups from the region.
"Our forces have operations going on in various areas of Kunar," he said.
"On June 22, our special forces killed five ISIS members, including two Uzbeks, and arrested 14 others who are being questioned," Sapi said in an interview.
"Our forces are busy with clearance operations in Dewa Gal Dara of Sawkai District, where ISIS has a wide presence. We expect to sweep away the ISIS group from Kunar soon," Sapi said.