BADGHIS -- The Taliban have interrupted public services in Badghis Province in what locals are describing as "violence and enmity" against the public.
The militants severed power lines coming from Turkmenistan to Qala-e-Naw, capital of Badghis Province, on June 21. At the same time, they have threatened telecom companies, demanding that they cut their connections.
"This is a concerning situation for us," said Javed Paikan, a resident of Qala-e-Naw. "Badghis is a remote province where residents need electricity and connectivity."
"All our connections are cut; we can't speak with anyone outside Badghis," he said. "It is really shameful that the Taliban cut electricity to civilians. We have faced problems in the hot weather."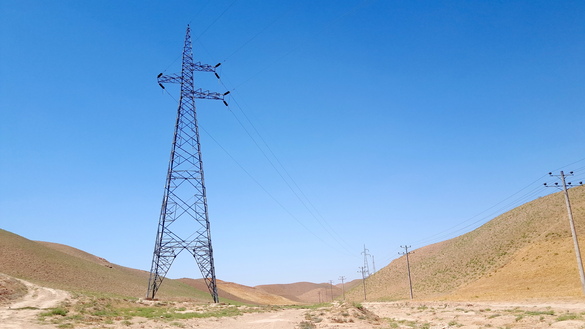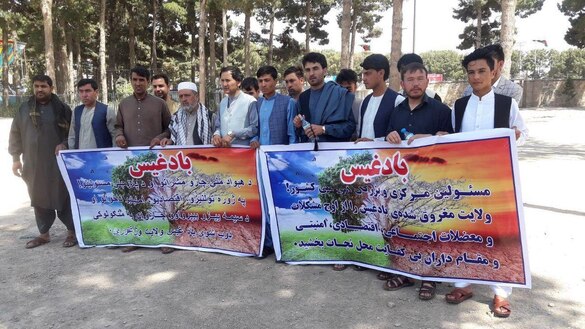 "This act of the Taliban is unforgivable," Paikan added.
The lack of electricity and connectivity has created serious problems for locals in Badghis, according to Faraidoon Habibi, another resident of Qala-e-Naw.
"Cutting electricity and deactivating telecom networks cannot create any problems for the government," he said. "All the government agencies have fuel-run generators that they can use in such a situation."
"This can trouble only ordinary civilians," confirmed Muhammad Rafiq, another resident. "Cutting electricity is an inhumane act that the Taliban perpetrate."
"They [the Taliban] are the enemies of not only the government but also of the public," he added.
No mercy
Dozens of youth from Badghis who live in Herat city took to the streets on June 23 to protest the Taliban.
"The Taliban have put a lot of pressure on us," said Abdul Raziq Sediqi, a Badghis resident. "They don't have mercy on anyone, and they commit atrocities against the innocent to achieve their goals."
"We asked the government and security agencies to stop the Taliban's atrocities," he added. "The Taliban should be defeated in every part of Badghis so that they can no longer hurt locals."
Religious scholars are calling the Taliban's actions un-Islamic.
The Taliban have no right to cut off electricity, said Maulawi Din Muhammad Maulawizada, a religious scholar in Herat city.
"There is no justification for cutting electricity and interrupting telecom connectivity. If the Taliban are claiming that they are doing jihad, they can tell me where it says it is allowed in jihad to cut off electricity and create hardships," he said.
"I advise the Taliban not to misuse Islam for their personal benefit any further," Maulawizada said. "Everyone knows that your war is not for Islam and God. You do whatever outsiders tell you to do."
The Taliban are further belittling themselves by committing such acts, said Mohammad Rafiq Shahir, a political analyst in Herat city.
"Countries and international institutions that are engaged in talking with the Taliban must know that the Taliban are the enemies of the public as well," he said.
Restoring services
Local authorities in Badghis Province said they are working to defeat the Taliban and to restore electricity and telecom connectivity.
"We won't allow the Taliban to hurt our citizens," said Badghis Governor Abdul Ghafoor Malakzai. "We have started a military operation against them in Ghormach District."
The militants, who have lost their ability to engage in direct combat, resort to hurting locals and cutting power lines in areas under their control, he said.
"We are ready to defend public property, and we have our preparations in place," said Brig. Hasibullah Akhundzada, acting commander of the 3rd Brigade of the Afghan National Army (ANA) in Badghis Province.
"The residents of Badghis asked us to wait as they wanted to restore the electricity and connectivity through the mediation of tribal elders," he said.
"Forces of the ANA are ready to strike the Taliban as we can't allow the group to cut off electricity. We will soon resolve the issue."