HERAT -- The Taliban blew up two electricity towers in Badghis province's Moqor district last month, severing the electricity supply to Qala-e-Naw, and have threatened to kill electricians if they attempt to conduct repairs.
Badghis residents, who have been suffering through cold winter days and nights without electricity since January 20, denounced the Taliban for damaging public infrastructure, calling them the enemies of society's prosperity.
The Taliban have threatened to kill electricians if they come to the Sang-e-Atish area of Moqor district to fix the towers, said Abdul Shokor Basharat, head of Da Afghanistan Breshna Sherkat (DABS) for Badghis province.
"Our efforts to resolve the issue through tribal elders is ongoing, without much success so far," he said. "The Taliban allow nobody into the area."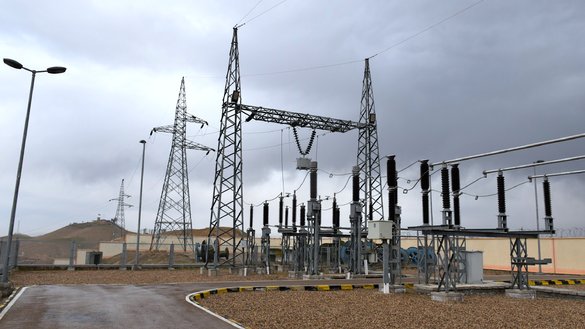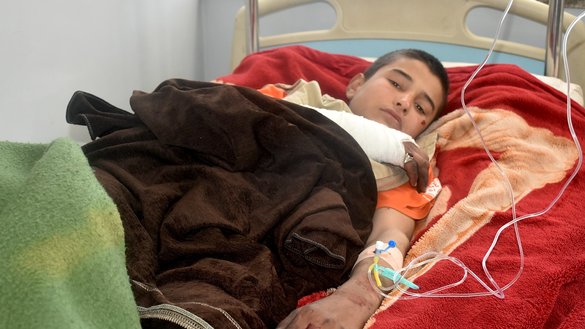 "The Taliban have cut off electricity to Badghis province several times before," he said. But each time, the electricity "would be restored, thanks to mediation by tribal elders and pressure from the security forces".
"But this time, the Taliban destroyed the towers and have given our staff death threats," Basharat said.
The real victims: ordinary people
The power outage has disrupted normal life in Badghis, said Qala-e-Naw resident Abdul Wasi Wasim.
"I strongly condemn the Taliban for cutting off electricity," he said. "This is ignorance and evil."
"The Taliban should not turn electricity and infrastructure projects into their military targets," he added. "This will further civilians' hatred towards them."
By regularly interrupting electricity, the Taliban have proved their enmity toward the population of Badghis, said Qala-e-Naw resident Abdul Qodus Aimaq, describing the latest attack on electricity pylons as a great injustice.
"We are really tired of the Taliban cutting off electricity," he said. "Ordinary Afghans are the real victims of the power outage, not government officials. All government agencies have generators; they do not need power from the grid."
In addition to blowing up public infrastructure, the Taliban fired 12 mortars on Qala-e-Naw on January 26, all of which hit civilians' homes, according to local authorities and residents.
Nine civilians, including children, were injured in the blasts.
Three days later, four mortars struck civilian areas near the airport in Qala-e-Naw, injuring one civilian, according to local officials.
All those transferred to the hospital were civilians, according to the Badghis Public Health Department director, Dr. Abdul Latif Rustayee.
"Children are among the injured ones. They were playing when the mortars hit them," he said.
Firing mortars on civilian homes
Firing mortars on civilians goes against Islamic norms and international and humanitarian principles, and is a "clear violation of human rights", said city resident Mohammad Sediq Atif.
"Those who perpetrate acts such as firing mortars at Qala-e-Naw city, in which civilians and workers were injured, must know that their actions are inhumane," he said. "We condemn these attacks."
The attack "goes against the Taliban's commitment in the Doha agreement with the United States", said Qala-e-Naw civil society activist Mohammad Asif Amiri.
"The Taliban had committed to reduce violence and not to attack civilians and cities, but Taliban violence has continued," Amiri said.
"The Taliban have not fulfilled their commitments, and we have witnessed two Taliban mortar attacks on Qala-e-Naw city in less than 10 days," he said. "The Taliban also cut off electricity to Qala-e-Naw city, causing serious problems."
The Taliban know that by depriving the public of electricity and firing mortars, they committed an unforgivable crime, said Maulawi Abdul Basit Sarem, a religious scholar in Qala-e-Naw.
'No religious justification'
"The Taliban cut off a public service and have left the public in the dark," Sarem said. "They have committed a major sin, and if they have a basic understanding of Islam, they will not cut off electricity."
The Taliban have no right to disrupt electrical service to achieve their political and economic goals, he said, pointing out that this act harms the Afghan people.
He accused the Taliban of misusing the name of Islam to further their political goals.
"Firing mortars at residential areas has no religious justification," he said. "What kind of jihad or Islam is this, in which their hands are full of the blood of the innocent, including children and women?"
"Islam has instructed all Muslims not to disrupt public services and try to help their Muslim brothers and sisters," said Mawlawi Alauddin Karimi, a religious scholar in Qala-e-Naw.
"Interrupting electricity and destroying public projects are not accepted by Islam," Karimi said.
"Harming the lives and property of the innocent and defenceless is an unforgivable crime committed by the Taliban," he added. "The Taliban have no right to kill innocent Afghans under the name of 'jihad.'"