HERAT -- The Taliban have cut off electricity from Turkmenistan to Badghis province, causing major problems for residents during the holy month of Ramadan, local authorities say.
The Taliban cut off power lines in the Juma Bazaar area of Moqor district in late April, said officials at Da Afghanistan Breshna Sherkat (DABS) in Badghis.
The militants would not even allow electricians to repair the damaged lines and restore power supply to the provincial capital of Qala-e-Naw, said DABS acting director Ghulam Rasool Afzali on April 30.
Qala-e-Naw was without electricity for more than 45 days this winter after the Taliban blew up two electricity towers in Moqor district, causing great difficulties and suffering for Badghis residents during the cold winter months.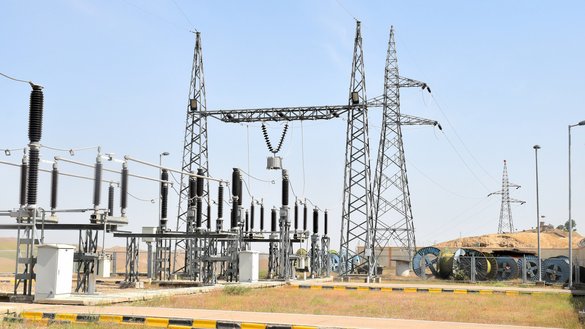 Now the group is at it again, Afzali said, "destroying a large part of the electricity lines and threatening to blow up electricity towers as well".
DABS has incurred many losses from these actions, he said.
In the past, the Taliban's demands in exchange for stopping their obstruction of electricity included the extension of power lines to dozens of villages under their control so the militants could collect all the electricity bills, Afzali said.
"However, this time they have not yet shared their demands," he said.
Mohammad Naser Nazari, a member of the Badghis provincial council, condemned the Taliban's destructive acts, especially during Ramadan.
"The Taliban have used electricity as a means to put pressure on the government many times, which is an inhumane thing to do," he said.
"Cutting off electricity shows the Taliban's obvious hostility towards the public," he said, stressing that the group "never thinks about development or progress, and its only rationale is destruction".
Praying in the dark
Badghis residents have expressed their consternation with the Taliban's actions and said that they are a clear indication of the group's enmity toward Afghans.
Cutting off power has no moral justification and shows the Taliban's disrespect for humanity, said Junaidullah Ashkani, a resident of Qala-e-Naw.
"The Taliban have always held public assets and property in Badghis hostage, including electricity, roads and communication networks," he said.
While their actions are meant to be used as a bargaining chip against the government, civilians are ultimately the most affected, he said.
"Those who are fasting need electricity badly during the hot days of the holy month of Ramadan," he said, calling the Taliban's meddling with the power supply "inhumane and immoral".
With Qala-e-Naw in total blackout, mosques have been dark, making it very difficult to pray there at night, said another resident, Mirwais Sadeqi.
Worshipper "go to mosques at night to offer taraweeh prayers during Ramadan... but now they have to pray in the dark," he said.
Moreover, healthcare facilities and other facilities that provide critical services have suffered greatly from the power cuts, he said.
With their actions, the Taliban have harmed not the government but the general public instead, said Mohammad Ibrahim Dilawar, a resident of Qala-e-Naw.
'We will not be bribed by the Taliban'
The Taliban want electricity to be extended to areas under their control, making it impossible to guarantee the payment of electricity bills to the government, said Badghis Governor Hesamuddin Shams.
Therefore, by cutting off power, the militants aim to force the government to accept their illegitimate demands, he said.
Doing so provides them with an extra source of revenue, he added.
"Connecting 35 villages that are under Taliban control with the grid requires millions of dollars," he said. "The Taliban want to use free electricity and collect electricity bills and use that money to buy weapons and explosives."
"We will not be extorted by the Taliban under any conditions," he said, "and we are trying our best to restore power to Qala-e-Naw."
"Whenever the Taliban face financial challenges, they increase their coercion of the public by extorting money from it," said Ahmad Zia Waziri, a civil society activist in Qala-e-Naw.
"By taking a share of infrastructure projects, they have [negatively] affected the quality of these projects," he said.
Afghanistan imports electricity from neighbouring countries, including Uzbekistan, Tajikistan and Turkmenistan.
But with the Taliban collecting electricity bills in areas under their control and refusing to contribute their share to the government, Waziri said, it will be harder for the government to afford imported electricity.