KABUL -- Afghanistan's presidential election campaigns kicked off this weekend despite a deadly attack in Kabul.
At least 20 people were killed and 50 others wounded Sunday (July 28) in an attack targeting the Kabul office of President Ashraf Ghani's running mate, Amrullah Saleh.
The terrorist act began around 4.40pm, when a blast struck near the office of Green Trend, a youth and reform-focused civil society organisation that Saleh heads. He escaped serious injury, his office said.
A suicide bomber blew up his car at the entrance to the building. Then three terrorists ran inside, according to the Interior Ministry.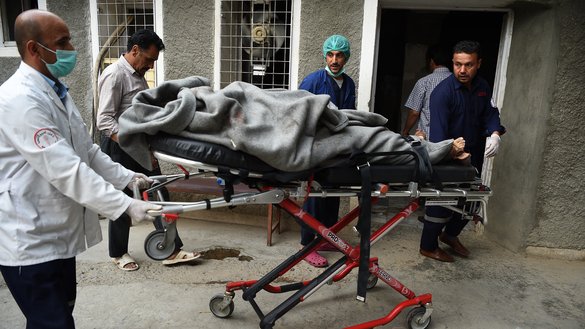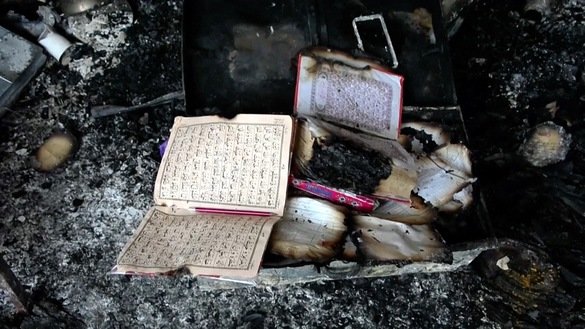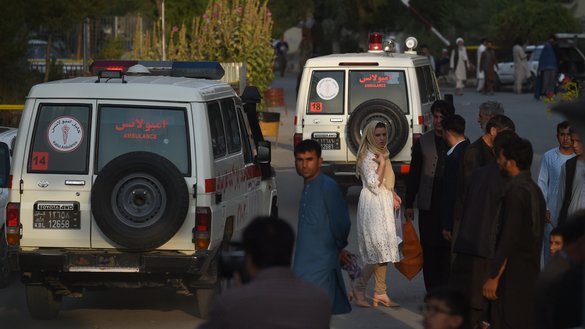 The siege ended after about six hours with the death of all the militants and the rescue of about 150 people who had been trapped in the building.
No group immediately claimed responsibility.
'Peace is coming'
Earlier on Sunday, Ghani kicked off his campaign by insisting that "peace is coming" and that pivotal talks with the Taliban will take place.
He is hoping to fend off 17 other candidates to score a second term in twice-postponed presidential elections now slated for September 28.
Those candidates include former Ghani national security adviser Muhammad Hanif Atmar and former warlord Gulbuddin Hekmatyar.
Candidates jockeying to become the next president lashed out at Ghani on Monday (July 29) over the attack.
"The government has not paid attention to the candidates' security," said Qadir Shah, the spokesman for Atmar.
Security forces had been preparing for the elections for eight months and had taken "serious measures" to protect candidates, including the provision of armoured vehicles, said Interior Ministry spokesman Nasrat Rahimi.
Another concern is about the prospects of a fair election.
On Sunday, security forces fanned out across Kabul as leading candidates held rallies.
Ghani's top rival is Afghan Chief Executive Abdullah Abdullah.
"It is our national and religious duty to take advantage of any opportunities for peace," Abdullah told a campaign rally.
One crucial issue is that the elections happen at all: they were postponed twice this year, and further delays could lead to more distrust.
This year's vote will be "clean", insisted Ghani.
'Opportunities for peace'
On Saturday, State Minister for Peace Affairs Abdul Salam Rahimi said a 15-member Afghan government delegation he is meant to head is now "preparing for direct talks" with the Taliban.
"We are working with all sides and hope that in the next two weeks the first meeting will take place in a European country," he said in a video message.
Such a development could be crucial, as the Taliban have so far refused to speak to Ghani's government, which they consider illegitimate.
Despite the Ghani administration's claim that a summit between the government and the Taliban would take place shortly, the insurgents said they would talk to Kabul only after the United States announces a timeline for a withdrawal of foreign forces.
"The Kabul administration will be considered a political side, just like others, and not a government," Taliban Doha office spokesman Suhail Shaheen wrote in Pashtu on Twitter.
The Afghan-Taliban talks are scheduled to begin in Oslo on August 7, diplomatic sources have told AFP.
New "intra-Afghan" negotiations will take place only after the United States and Taliban had concluded their own agreements, US Special Representative for Afghanistan Reconciliation Zalmay Khalilzad said Saturday.