WASHINGTON -- Hamza bin Laden, son of the late Osama bin Laden and the presumptive al-Qaeda heir, is dead, US media reported Wednesday (July 31) citing US officials.
NBC News said three US officials had information on the death of the younger bin Laden but gave no details of the place or date.
The United States had a role in the operation that killed the al-Qaeda heir, according to two US officials who spoke on the condition of anonymity, reported the New York Times.
Both reports suggested that bin Laden was killed before the US State Department announced a $1 million bounty on his head in February.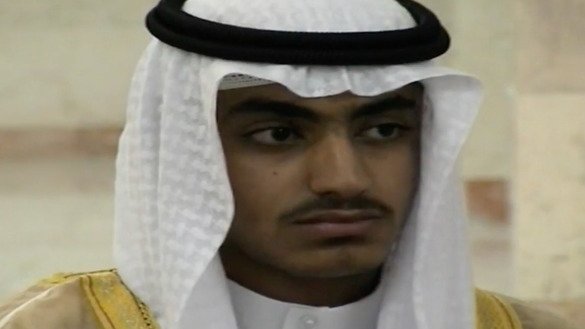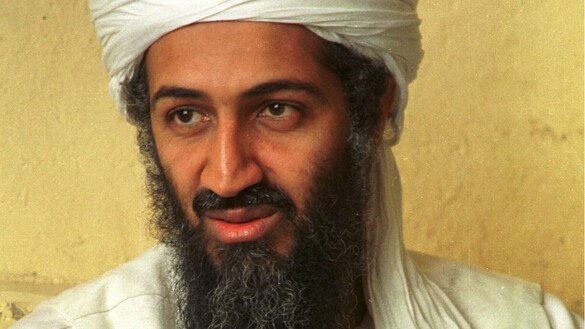 US military and intelligence agencies have not yet confirmed his death.
An emerging leader
Bin Laden, thought to be about 30 years old, was "emerging as a leader in the al-Qaeda franchise", the State Department said in announcing the reward.
Osama bin Laden moved back to Afghanistan in 1996 after an earlier period there in the 1980s. His son, born in or about 1989, subsequently began appearing in propaganda videos for al-Qaeda.
The younger bin Laden has been vocal online, releasing audio and video messages calling on his followers to launch attacks against the United States and its Western allies, the State Department said.
He also has threatened attacks against the United States in revenge for the killing of his father in Pakistan by US forces in May 2011.
Documents seized in the raid on his father's house in Abbottabad suggested that bin Laden was being groomed as heir to the al-Qaeda leadership.
US forces who raided the house also found a video of bin Laden's wedding to the daughter of another senior al-Qaeda official, Abdullah Ahmed Abdullah of Egypt, that is believed to have taken place in Iran.
Bin Laden's whereabouts have never been pinpointed. He was believed to have been under house arrest in Iran, but reports suggest he also may have resided in Afghanistan, Pakistan and Syria.
Al-Qaeda's propaganda arm released his last known statement in 2018.
Damaging to the al-Qaeda brand
Bin Laden "was one of al-Qaeda's loudest voices", said Rita Katz, executive director of the SITE Intelligence Group, which tracks extremists.
"He, with al-Qaeda's help, was positioning himself to lead the global jihadi movement," Katz said on Twitter.
"He was seen as a future leader who would unite the global jihad. Thus, if he is indeed dead, it will be a major blow to the movement," she said.
If the news of his death is accurate, "it significantly damages al-Qaeda's plans for moving to the second generation", Ali Soufan, a former US Federal Bureau of Investigation (FBI) agent who has investigated al-Qaeda extensively and wrote a lengthy profile on bin Laden published in 2017, told the New York Times.
"If in fact he is dead, this makes the ranks of al-Qaeda's senior leadership that much thinner and the connection to Osama bin Laden even more attenuated," said Nicholas J. Rasmussen, a former director of the US National Counterterrorism Centre.
News of bin Laden's death "hurts the al-Qaeda brand", said Colin P. Clarke, a senior fellow at the Soufan Centre, a research organisation for global security issues founded by Soufan the former FBI agent.
"Even though he was unproven and untested, that name still means a lot to young jihadis," he told the New York Times.