NANGARHAR -- Residents of the Gorgora area of Haska Mina District, once considered the headquarters of the Khorasan branch of the "Islamic State of Iraq and Syria" (ISIS-K) in Nangarhar Province, are now returning to their homes.
Three years ago, ISIS fighters captured the mountainous area. The group's leaders are believed to have used the region's caves as safe havens.
"At the big mosque on the opposite side of the bridge in the Gorgora area in which Muslims now pray, was the site where [ISIS's] Khorasan leader sat and made decisions," said Rezwanullah Basharmal, the district governor, while showing where ISIS leaders convened.
"They killed and beheaded the innocent at the very site," he added. "Now our brave forces have arrived here, and these areas are under our control."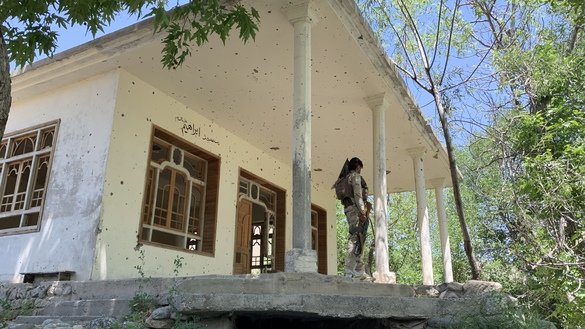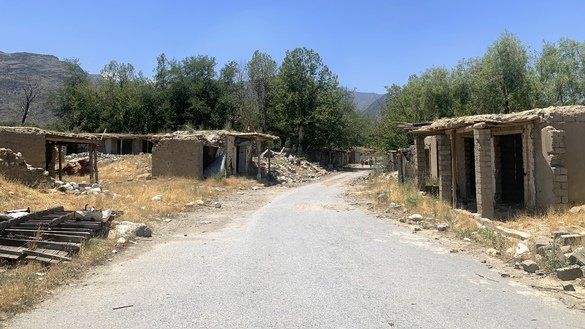 "There are no Daesh [fighters] here, and ordinary civilians have come here to harvest their crops," said Basharmal, using another name for ISIS.
"We have expelled Daesh from here, and all these areas have been under our control for a month and a half," he said. "A big number of their [ISIS's] fighters were killed here, and their dead bodies were left behind."
A platoon of Local Army and Local Police personnel have been deployed in areas where ISIS members once operated, according to Basharmal.
"A Local Army platoon has been deployed in Haska Mina District and has had a good impact on security," said Lt. Haroon Yousafzai, spokesman for the 201st Silab Corps of the Afghan National Army. "It's equipped with small and heavy arms so that it can fight with strength against the enemy."
"We will try to deploy even more Local Army soldiers in this district to ensure better security," he added.
Living under tyranny
"When Daesh [fighters] came here, we abandoned our homes full of our belongings and we escaped," said Gul Rahman, 66, a local resident.
"I, my children and my grandchildren have had a miserable life for the past three years because Daesh took everything from us. We left our lands, homes and our belongings, and we escaped," he said.
"Now that I have returned, I want to restore my lands. And if God is willing, I will bring my family back here and resume my previous life."
"There are no Daesh fighters here now," said Malak Ghorzang, a tribal leader in the Gorgora area.
"We had left our homes and we lived a bitter life," he said. "They [ISIS members] killed and beheaded anyone they would find. We lived under tyranny, but now our hopes for better lives have restored."
"Daesh caused us great pain," he added. "Now the government should help us return to our homes and help us rebuild our houses."
The government is helping to rebuild houses destroyed by conflicts, said Ataullah Khogyani, a spokesman for the Nangarhar governor.
"In a number of districts -- including Haska Mina District -- that suffered Daesh's atrocities and in places where the houses of ordinary civilians have been destroyed, the Ministry of Rural Rehabilitation, the Ministry of Interior and some other ministries will soon begin rebuilding homes and implementing new projects for civilians," he said.
"We have conducted a survey that identified residents whose homes were destroyed," he added. "They will receive assistance."