HERAT -- The Iranian regime's continuing interference and support for the Taliban have forced work on large economic projects to stop in Farah and Herat provinces, including Bakhshabad Dam, Afghan officials say.
Tehran has long supported the Taliban, with Afghan security officials saying it was behind a Taliban attack aimed at capturing Farah city in May 2018.
Similarly, a group of Taliban members who surrendered to police in Herat in April 2017 said that the Iranian regime had ordered their leaders to impede the planned Turkmenistan-Afghanistan-Pakistan-India (TAPI) natural gas pipeline.
"From the very day when [design and survey] work started on building Bakhshabad Dam, the Taliban have increased pressure on Farah," said Dadullah Qani, a member of the Farah provincial council.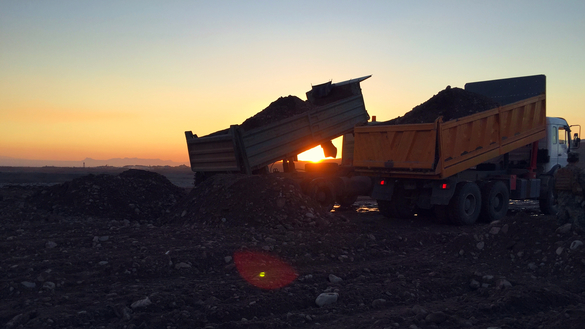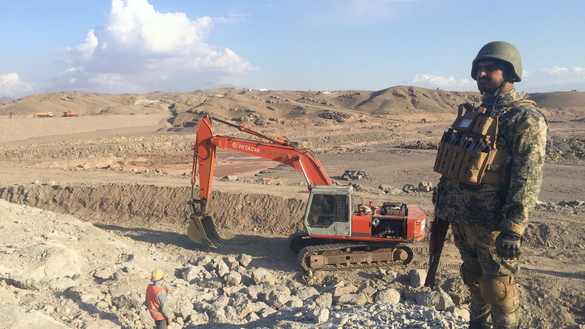 The Taliban takes orders from the Iranian government, said Qani. Their leaders, who are on the other side of the border, are receiving Iranian orders to spread violence and prevent work on the dam.
"Farah is a large and agricultural province, and the building of Bakhshabad Dam could have an impact on the economy in Farah. It could reduce the flow of water from the Farah River into Iran," Qani added.
"We call on the Afghan government to clarify the decision on water resources so that the greed and interference of Iran can be prevented in Farah Province," he said.
"In recent years, work on most of the development projects in Herat Province has been disrupted," said Jilani Farhad, a spokesman for the Herat governor.
"Two years ago, the Taliban shot a number of engineers who worked for a road construction company in Herat," he said. "They have tried to prevent work on dams several times, including on Salma Dam and Pashdan Dam."
"There is no doubt that the Taliban receive support from certain countries, and they take orders from them to stop work on large economic projects," Farhad added.
"Some of the neighbouring countries benefit from the failure to finish infrastructure projects in Afghanistan," he said.
"The Taliban put all their efforts into preventing the development projects," said Mohibullah Mohib, a spokesman for the Farah police.
"If the Taliban didn't cause insecurity, work on most of the development projects including that of Bakhshabad would have progressed now," he said.
Fighting Iranian interference
"Interference by neighbouring countries, especially that of the Islamic Republic of Iran, is obvious with regard to the economic projects," said Abdul Qader Kamel, a political analyst in Herat Province.
"They have always intervened [in our affairs]. The neighbouring countries do not want Afghanistan to become a prosperous and self-reliant country as they have always wanted [Afghanistan] to be a market for their products," Kamel said.
Most of the factories in the Herat industrial city have stopped production, he said. Alternative products come to Afghanistan from Iran through illegal border crossings and are sold at lower prices, discouraging investment in Afghanistan, he added.
"Iran's interference in controlling Afghanistan's waters is very obvious," Kamel said. "Why does work on Farah's Bakhshabad Dam not begin?"
"Why did building Salma Dam take 40 years, and why has work on the TAPI and TAP projects not started in Afghanistan? They are proof of Iran's interference," he said, referring to the Turkmenistan, Afghanistan and Pakistan (TAP) power project.
"Some of the neighbouring and regional countries react to large economic projects in Afghanistan including the water dams," said Aziz Rafiee, director of the Afghan Civil Society Forum. "If there is no agreement, these countries sponsor destructive activities that can include insecurity, interference and political pressure."
"Situations of insecurity are a good opportunity for intervening countries, especially neighbours, to disrupt development projects in the country," he added.
"All Afghans must unite around protecting their national projects and not spare a single effort," said Sakina Hussaini, a member of the Herat provincial council.
"The armed government opposition should not fall prey to the plots of neighbouring countries, and it must refrain from destroying large national infrastructure projects," Hussaini said.
"Afghanistan has considerable achievements in developing and managing water resources, and neighbouring countries are trying to steal those achievements from us," she added. "But the Afghan people stand strong against these threats."
"No country is able to impede development in Afghanistan and stop the implementation of large economic projects," said Herat Governor Abdul Qayum Rahimi. "We do not allow neighbouring countries to disrupt our national projects at home."
The security forces, along with the public, are protecting these national projects, he added.
Rebuilding after the Taliban
The Iranian regime and the Taliban are trying to stop the implementation of small and large economic and infrastructure projects that have changed Afghans' economic conditions and prosperity for the better since 2001.
These economic programmes, implemented with support by the international community, have created thousands of jobs.
"In the past five years, hundreds of small and large agricultural projects have been implemented in 34 provinces of the country and thousands of jeribs [1 jerib = 0.2 ha] of farmland received irrigation," said Akbar Rustami, a spokesman for the Ministry of Agriculture.
"Most of the assistance was provided by the Asian Development Bank, the World Bank, some European countries, the United States, Australia, India and a number of other countries," he added.
"More than 640,000 farmers have benefited from the development projects throughout the country," said Rustami.
"More than 130,000 women have also benefited from assistance provided to the agriculture sector," he added. "These women have been provided with greenhouses, kitchen gardens, poultry farms and saffron farms."
"We have a number of water and agriculture projects in Herat Province; Salma Dam is one such project that is full of water, and it also generates electricity," said Rahimi, the Herat governor.
"Our friendly neighbour India built this dam," he added.
"Work on Pashdan Dam is rapidly in progress, and efforts have been under way to finish its building based on the plan," Rahimi said, referring to a dam east of Herat city in Karukh District.
Agriculture has improved in Herat since Salma Dam was built and hundreds of farmers have been busy working in their fields, he said.
"We expect that hundreds of millions of dollars will be invested to improve the irrigation system in Herat," he added.