HERAT -- The Afghan government over the past decade has succeeded in expanding economic opportunities in a number of areas of the national economy, but the Taliban's false promises and destructive activities continue to be a major drag on growth, local officials say.
To counter this malign influence, the Afghan government is working to secure the nation's infrastructure and development projects, and turning to certain neighbouring countries to boost trade partnerships.
Despite pledging to protect Afghan interests, the Taliban is actively working against the country, often at the behest of foreign powers.
"As Taliban attacks have recently increased in some provinces of Afghanistan, especially in the western region, trade and investment have encountered serious problems," said Khalil Ahmad Yarmand, chief executive of the Herat Chamber of Commerce and Industries.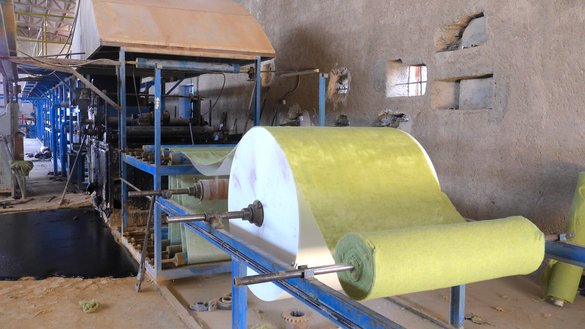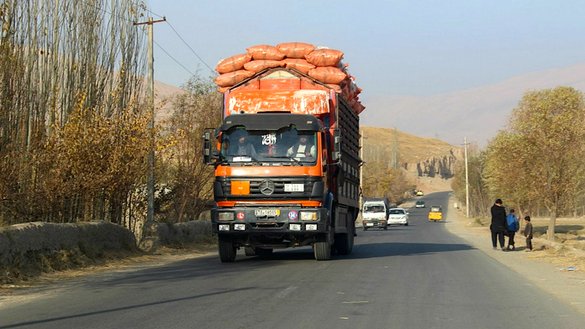 One of the ways the Taliban is wreaking havoc on Afghan trade is by setting up illegal checkpoints on highways as a way to extort "customs duties" from Afghan traders.
"On some highways, we see that insecurity has escalated, which has slowed down the movement of traders and commercial goods," Yarmand told Salaam Times.
In addition to disrupting the transport of goods, the Taliban's illegal collection of taxes along transit corridors enables the group to further fund its indiscriminate terror attacks, often harming Afghan civilians.
Late last year, the Taliban used this tactic along the Farah-Herat and Herat-Kabul highways.
After setting up illegal check-points, the Taliban "taxed" truck drivers based on the value of their merchandise, handing them receipts stamped with the emblem of the so-called "Islamic Emirate of Afghanistan".
Last January, Taliban militants stole 22 trucks containing oil and other commodities from a highway in Balkh Province in another bid to steal the Afghan people's treasure.
Despite the Taliban's best efforts to destabilize the country's economy, there are some positive developments to note, said Mohammad Yaqub Mashouf, an economist in Herat Province.
"Afghanistan's economy changed with the onset of the current government," he said. "Production and manufacturing facilities were established, and we had a positive trade balance."
"But the Taliban have posed serious problems to the growing economy as they have made highways insecure, attacked economic institutions and prevented development," Mashouf said.
Insecurity stalls economic growth
One example of this is the Herat Industrial City, which, after opening in 2005, housed more than 400 factories.
The businesses were booming until a surge in crime and Taliban threats over the past ten years caused more than 100 factories to close and pushed many investors to transfer their money abroad.
"The main reason why we couldn't attract more domestic and foreign investments in recent years is insecurity and the Taliban," said Hamidullah Khadem, director of the Chamber of Industries and Mines in Herat Province.
"War and insecurity have had a negative impact on investment," he said. "A number of our investors had to suspend their businesses and leave the country because of the threats they received."
Moreover, products manufactured in Herat Industrial City need smooth access to markets, but the Taliban's illegal customs taxes pose "a serious problem", Khadem said.
"The Taliban have always threatened investors and extorted money from them," said Abdul Basir Faizi, owner of a paint factory in Herat Province.
"The Taliban take a lot of money from us through their illegal customs duties, and this has damaged our business," he said. "The Taliban have frightened many investors by their terrorist attacks and extortion, which made them leave Afghanistan."
"Wars and insecurity have made us hopeless," Faizi said. "Afghans' financial situation are destroyed in the war, and they lose their ability to buy anything."
Taliban target natural resources, infrastructure
Afghanistan has a wealth of natural resources, and investors would be more willing to expand business in the country -- if not for the Taliban's illegal activities.
During times of relative peace, the Afghan-Tajik oil field in northern Afghanistan attracted investors from China, Turkey and the United Arab Emirates.
Foreign companies have invested heavily in Afghanistan's mineral wealth -- which has an estimated value of up to $3 trillion (236.5 trillion AFN).
But many of these projects have ground to a halt due to the Taliban's presence in oil- and mineral-rich areas.
"Afghanistan has an abundance of raw materials, but because of the Taliban's threats, [Afghan] businesspeople import raw materials from neighbouring countries at very high prices," said Abdul Qader Kamel, a political analyst in Herat Province.
"The Taliban have also made it hard for foreign businesspeople and investors to invest in Afghanistan," he said.
The presence of the Taliban and of other terrorist groups is the primary challenge to trade and economic growth in Afghanistan, he said. Taliban influence in a region inversely correlates with investor confidence in the area.
The Taliban have killed employees at infrastructure projects as well.
"We have seen a few incidents in recent years in Herat Province in which the Taliban martyred engineers and workers of development projects, and this shows that the Taliban do not let Afghanistan grow and develop," said Jilani Farhad, spokesperson for the Herat governor.
On July 6, the Taliban killed six security guards and injured six others stationed at a railway project in Ghorian District, he said.
"The Taliban have ... used this approach [of killing workers on infrastructure projects] to stop the implementation of projects that benefit the public," Farhad said.
The Taliban have threatened infrastructure projects in Herat Province numerous times, but the Afghan National Defence and Security Forces (ANDSF) have generally prevented militant sabotage, he said.
Turning to friendly neighbours
The Afghan government, security forces and friendly neighbouring countries are working to reverse the downward economic spiral.
"The Taliban have always inflicted damage on the private sector, but the government's support for investments and provision of security for them have helped increase domestic production," said Yarmand, the CEO of the Herat Chamber of Commerce.
While ANDSF are working to boost security, the Afghan government is working to redevelop its balance of trade through partnerships with Central Asian and other friendly neighbouring states.
For example, Turkmenistan has been supplying electricity to Afghanistan at preferential rates for many years.
The Turkmenistan-Afghanistan-Pakistan-India (TAPI) pipeline project is another example of rich potential.
TAPI will stretch 1,840km and is scheduled to begin pumping natural gas from the Galkynysh gas field in Turkmenistan by the beginning of 2020. It is expected to help ease energy shortages in South Asia and generate revenue for the four countries it traverses.
But several Taliban attempts to sabotage the pipeline -- despite Taliban promises to protect TAPI -- have delayed the project.
Meanwhile, Uzbekistan for 2019 set Afghanistan as one of its foreign policy priorities.
Uzbek President Shavkat Mirziyoyev, in his address to parliament last December, listed the major infrastructure projects that Uzbekistan is working on in Afghanistan and emphasised his desire to help end the Afghan war.
Afghanistan holds a key place in ensuring the security and lasting development in Central Asia, Mirziyoyev said, adding that the only way to stabilise Afghanistan is to revive its economy.