HERAT -- From the initial launch of dam construction projects in the western and southern regions of Afghanistan, Iran -- which is heavily dependent on Afghan water -- has displayed hostility towards these projects.
Iranian Foreign Minister Mohammad Javad Zarif recently warned that his country would use all available forms of leverage to obtain a free flow of water from Afghanistan, particularly from the Helmand River.
"Not a week goes by without us talking about the issue of Helmand water. Nevertheless, more time is needed to reach a comprehensive agreement," he said in an August 14 interview with Iranian state-run Channel 3 television.
"When it comes to Afghanistan, we can use levers like border relations, Afghan immigrants, illicit drug-related issues and trade," he said.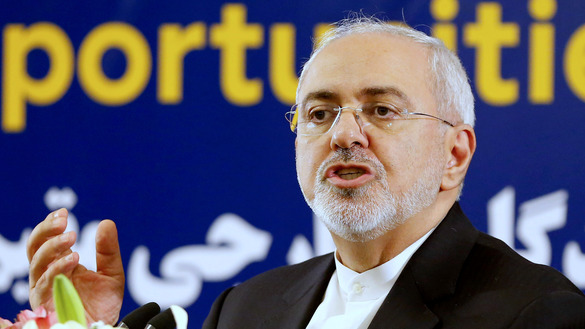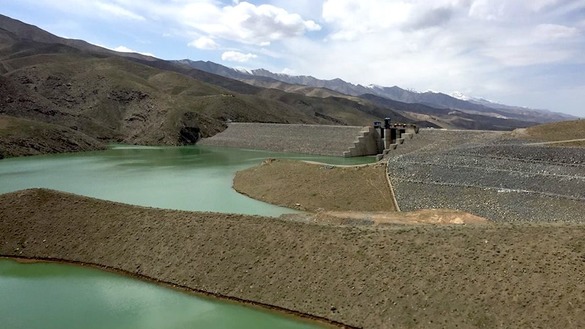 Managing Afghanistan's water resources
Iran's warnings have no effect on the Afghan government's resolve to manage its water, said Muhyuddin Nuri, deputy governor of Herat Province.
"The issue of water is extremely critical to us, and we have serious plans on hand to build ... dams as well as to manage our water," he told Salaam Times.
"There is no disruption or issue in our plans, nor will there ever be one," he said. "We have public and governmental meetings every week on the issue of managing our water resources so that we can use, with full authority, the water of our homeland."
"This is a national debate that has been raised between the two countries [Afghanistan and Iran]," Nuri said.
"This debate, however, cannot affect our work at the local level. We continue working on projects related to the Afghan-India Friendship Dam, formerly Salma Dam, in Herat as well as on managing the water of Hari Rud River, while also working to protect our groundwater resources."
Kamran Alizai, chairman of Herat's Provincial Council, however, called Zarif's threatening statements regarding Afghanistan's water "a source of concern."
"Our people have to protect important dams that have been built in Afghanistan, including Salma Dam, Pashdan Dam, etc.," he told Salaam Times.
"Authorities must respond and react. If neighbouring countries have made any threatening statements regarding dams in Afghanistan, then our [Afghan] officials must respond."
Last year, Iranian President Hassan Rouhani made similar intimidating statements in a controversial speech, in which he called Afghan dam construction "problematic for Iran" and warned that Tehran would take action against it.
"Construction of several dams in Afghanistan, such as Kajaki, Kamal Khan, Salma and others in the north and south of Afghanistan, affects our Khorasan and Sistan-Baluchistan provinces," he said July 3, 2017, at the International Conference on Combating Sand and Dust Storms in Tehran.
Iran's animosity towards Afghan resources
The recent statements made by the Iranian foreign minister indicate the existence of serious security threats against dams in Afghanistan, said Sayed Ashraf Sadaat, a civil society activist in Herat.
"Iran has never been our friend and has always had ominous plans against the interests of Afghanistan," he told Salaam Times. "Iran has changed its attitude towards Afghanistan since the day the grip of [US] sanctions was tightened."
"[Zarif's] warning is extremely alarming and may lead to serious security damage to dam construction projects in Afghanistan," he said.
"The Iranians have clearly expressed their concerns over dam construction in Afghanistan," he said, adding that Zarif's "threats ... are clear evidence of [Iranian] hostility towards Afghan interests."
"Hence, we call on the Afghan government to act decisively towards fulfilling the wishes and interests of the Afghan people and to stand up against [threats from the] neighbouring countries," Sadaat said.
Contrary to all international treaties and principles of good-neighbourly relations, Iran has been harming Afghanistan for many years and Afghans have suffered from Iran's destructive schemes and machinations, said Najibullah Mohebi, a member of the Herat Provincial Council.
"When the Iranian government publicly warns Afghanistan regarding [Afghan] water, this indicates that [Iran] has sinister intentions toward Afghanistan," Mohebi told Salaam Times.
"The Afghan government must take these warnings seriously, take preventive measures and preparations, and never retreat from its position on Afghanistan's water resources."
Iran using Taliban as geopolitical tool
Iran has been supporting the Taliban to achieve its goals in Afghanistan, Mohebi said.
"Insurgent groups in Herat are receiving support from Iran to damage infrastructure projects, especially [Afghan] dams," he said. "This has been an obvious, long-standing issue for years. When Iranian officials dare to issue public warnings, they clearly are involved in ominous activities inside Afghanistan."
"We [the Afghan government] have dedicated special security units to the Salma Dam," Nuri said. "It shows that we are concerned with the security of this dam and that we have enough military capabilities to protect it."
"We are prepared to withstand threats that are even three times greater than the probable threats that which we are confronting," Nuri said. "The insurgent groups, as well as those countries that do not like the Salma Dam, have always been hard at work to undermine or damage it."
Over the past year, dams in western Afghanistan -- both active dams as well as those that are under construction -- have come under repeated insurgent assault, mainly in Herat, Nimroz and Farah provinces.
On July 26, 2017, Taliban militants attacked Salma Dam and killed ten Afghan soldiers.
On August 4, 2017, insurgents attempted to attack Kamal Khan Dam, which was under construction in Chahar Burjak District of Nimroz Province, but troops defeated them.
The construction of Bakhshabad Dam in Farah Province has been delayed for years because Iran is supporting and equipping the Taliban in order to prevent the dam's construction, according to local authorities.
Fazl Ahmad Sherzad, Farah provincial police chief, called the Taliban's large-scale and co-ordinated May 16 offensive against Farah city "an attack organised by the Iranian government."
The war in Farah is a "war over water," carried out by regional countries [a reference to Iran] that are trying to stir up insecurity in Afghanistan, said Afghan Defence Minister Tariq Shah Bahrami during a May 18 meeting with Farah officials and residents.