KUNAR -- Taliban and "Islamic State of Iraq and Syria" (ISIS) fighters continue to vie for control over areas of Manogi District, Kunar Province, where recent clashes led the Taliban to burn 22 ISIS houses.
The ongoing cycle of reprisals between the Taliban and ISIS has continued for a year and a half.
"These two groups often fight with each other," said Brig. Najibullah, the police chief of Manogi District.
"The Taliban burned 22 homes of Daesh fighters on the nights of September 24 and 25 in the Laichalam and Waradish areas," he said, using another name for ISIS. "We regularly conduct operations in these areas and have inflicted many casualties on both groups."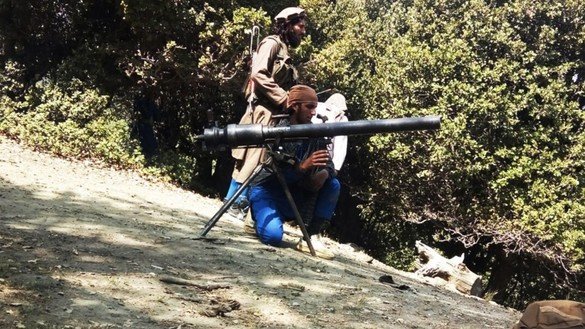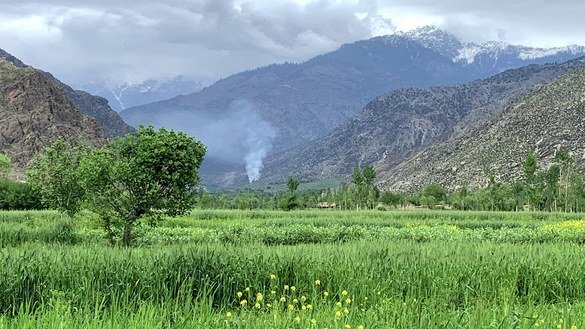 "Both of them are terrorist groups and are our enemies," Najibullah added.
Ghani Musamem, a spokesman for the Kunar governor, confirmed the clashes.
Fighting between the two groups has resulted in about 10 members being killed on each side he said, adding that "they're still waiting for an opportunity to fire at each other."
"We have conducted several operations in the past, and we have planned some comprehensive operations for the near future to clear the areas of both the Taliban and ISIS so that the ordinary residents can return to their normal lives," Musamem said.
"Fighting continues between ISIS and the Taliban in Manogi District," said Jamaluddin Sayar, a member of the Kunar provincial council. "Thousands of families have moved to safer areas in the past few months, but they live a bitter life."
The government has started "extensive operations to annihilate both of these groups", he said.
Security forces aim to clear ISIS from the area, Kunar Governor Wahidullah Kalimzai told a gathering on September 26 in Asadabad, the capital of the province.
ISIS, Taliban call each other 'infidels'
In one instance of the two groups' enmity for each other, the Taliban allowed locals to take part in presidential elections out of spite.
The Taliban's razing of ISIS houses came just days before Afghans voted in presidential elections on September 28.
"In the beginning, both the Taliban and ISIS told voters not to participate in the election or they'd kill them," said Rahmatullah, 30, a resident of the Nangalam area of Manogi District.
"But after the Taliban dominated the area, they asked the public to go and cast their votes as they wanted to show their power to ISIS," he said. "This means the Taliban allowed the ordinary Afghans to cast their votes against the will of ISIS."
"They didn't allow voters to participate in the election in other areas, but they did allow residents of a few villages of this district to show their opposition to ISIS," he said.
Local residents are fed up with both groups, and many families have left their areas because of the fighting.
Thirty-two residents of the Qandaro region of Manogi District have left their homes due to threats from ISIS and moved to the Barkandai area in the same district, said Rahman, a 32-year-old who also fled Qandaro.
"When we lived there, ISIS fighters called the Taliban 'murtadin' [apostates], and the Taliban called the ISIS fighters 'Khawarij'," said Rahman. "Khawarij" refers to a group during the first century of Islam that was expelled from the faith because of its subversive activities against Muslims.
"They shouted out these names over the radios, declaring each other to be infidels," he said.
"We had to leave that area as we couldn't live there any longer," said Rahman. "Each is worse than the other, and they are looking for an opportunity to kill ordinary Afghans."
"The Taliban and ISIS take turns harassing civilians," said Qari Fatehullah, 34, a resident of the Laichalam area of Manogi District.
"I swear that we are fed up with our lives. It isn't a temporary thing," he said. "We suffer these atrocities every day. There are shootings, and people are killed. We don't know where to go and how to protect ourselves from them."