KABUL -- A number of hardline commanders of the Taliban planning to join the "Islamic State of Iraq and Syria" (ISIS) should peace talks proceed will be hunted down just like other members of the terrorist group, say Afghan officials.
"We have intelligence" that shows that "many Taliban commanders -- hardliners who do not want to join the peace process -- are going to join ISIS", Afghan National Security Adviser Hamdullah Mohib said on Fox News October 1. "That threat may increase over a period of time."
"For the time being, ISIS is not a strategic threat to us. We have been able to get rid of them in places they have taken hold," he said.
"But if the peace process goes wrong and doesn't really integrate all of the Taliban, the hardliners may join ISIS, which is when it will become a strategic threat to us and our international partners."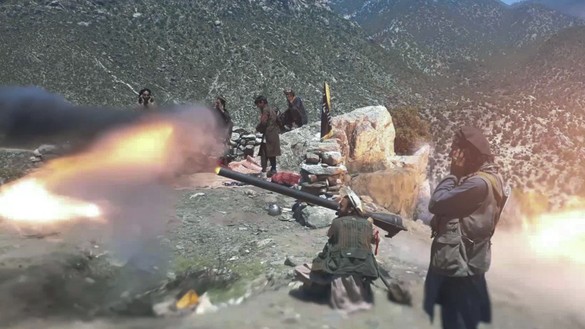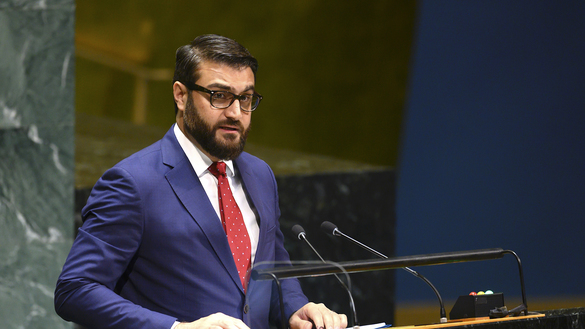 "The Taliban have divided into two groups: one group wants peace, but the other -- composed of Afghan and foreign Taliban -- see their interests and future in the continuation of war, and prefer to join ISIS and other terrorist groups," said Gen. (ret.) Abdul Wahab Wardak, a military affairs analyst in Kabul.
"This will strengthen ISIS and create a threat for Afghanistan and its supporters, in which case peace with the Taliban doesn't mean an end to the war against terrorism in Afghanistan," said Wardak.
"It's true that ISIS has been suppressed in Afghanistan, but if the Taliban's extremist fighters and commanders join ISIS, it will escalate the war after the peace deal is reached," he added.
"The Afghan government and the international community must take necessary measures to contain and destroy ISIS."
'Recruitment ground'
"Unlike Iraq and Syria, ISIS hasn't gained ground and strength in Afghanistan because ISIS's beliefs go against those of Afghans," said Muhammad Ali Ahmadi, a former deputy governor of Ghazni Province and a political affairs analyst in Kabul.
"But poverty, unemployment and other social problems that Afghans face create a recruitment ground for ISIS," he said.
"ISIS is the most extreme group that opposes humanitarian, Islamic and liberal values, and if those Taliban fighters -- who are drug traffickers and feed themselves with war -- join them, ISIS will become a strategic threat for us and the international community," said Ahmadi.
"The extremist Taliban, who know only how to wield a weapon, shed blood and commit violence, do not believe in peace," he said.
"These extremist Taliban and ISIS fighters are waiting for an opportunity to once again make Afghanistan their stronghold. The international community must not consider withdrawing from Afghanistan in such a situation," said Ahmadi.
"The evidence indicates that all the Taliban don't think the same; they have different and contradictory views regarding peace and war," said Zarjan Shinwari, the leader of a tribal council on the Pakistani side of the Durand Line.
"In the case where a peace deal is reached with a group of the Taliban, the extremist members of the Taliban may join ISIS or al-Qaeda, but the Taliban will make a big mistake if they reject peace and join ISIS, as ISIS is on the brink of destruction," he added.
"If the Taliban join them, they will be killed by the Afghan and international forces."
Wiping out terrorists
"The Afghan and international forces have severely suppressed ISIS, and I think they have a robust plan in place to annihilate the group," said Maj. Gen. Zahir Azimi, a military affairs analyst in Kabul.
"Thousands of ISIS fighters, including their commanders, have been killed in Afghanistan, and death awaits those extremist Taliban fighters who are uninterested in peace and intend to join ISIS," said Azimi.
Government troops are prepared to take on both insurgent groups, regardless if any members decide to switch allegiance, said Fawad Aman, a deputy spokesman for the Defence Ministry.
"Security and defence forces have put in place special plans to fight ISIS and annihilate them, and we have defeated and destroyed ISIS in Afghanistan based on the same plan," he said.
"If the Taliban have the idea of joining ISIS, we'll annihilate them too."
"If the peace process is not implemented in an inclusive manner, a portion of the Taliban may undoubtedly join ISIS, but it won't expose us to any challenges because we have special squads to fight ISIS," said Aman. "We are able to defeat ISIS and the Taliban."
ISIS was "once present in a number of districts in Nangarhar Province, but now it is not in control of even one district", he said.
"It was active in only one village where we attacked and annihilated it. It wanted to resume its recruitment in Nangarhar some time ago, but we immediately took action and scuttled its plan."