NANGARHAR -- Afghan military operations against Taliban strongholds in Bati Kot District of Nangarhar Province have enabled residents to better tend to their farms, vastly increasing crop yields.
"The Taliban used to take nearly all yields from farms in Bati Kot," said Parwaiz Ali, head of the Nangarhar's Canal Directorate. "Now these farms are under the control of the government and local people, thanks to operations conducted by the security forces in the district [in 2018] that cleared all areas from the Taliban."
"Farms in Bati Kot District cover around 1,483 acres of land," he said. "Orange yields from these farms were only 1,600 tons [in solar year 2018], but [in solar year 2019] these yields increased to 5,200 tons."
"Security forces provided us the opportunity to work on and properly tend to these farms," Ali said.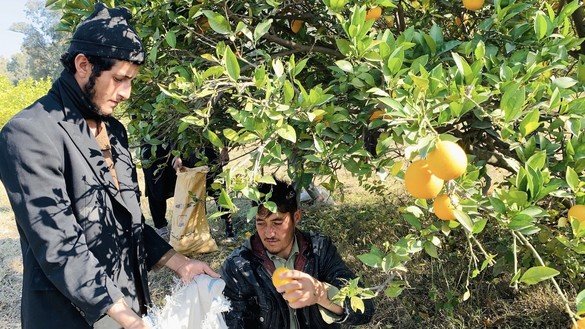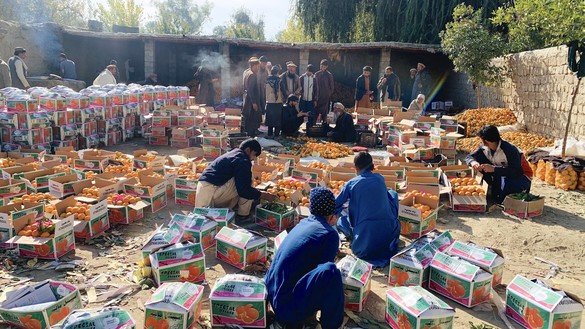 "The Taliban had been collecting the harvest from these farms over the past 13 years and would use the income from the harvest to fight us," said Bati Kot District Governor Abdul Wahab.
"Thanks to our security forces for retaking all those areas," he said. "Bati Kot is now safe and more than a thousand people now work on the farms."
Security improvements can be felt in other areas as well, Wahab said.
"People would not take the Torkham-Jalalabad road after sunset in the past since the Taliban would stop cars and harass people on the road," he said. "But now security has improved so much that no one is scared to take the road in the dark."
Better security, greater income
"Last year the Taliban would come and take crops from us. They would take a larger share of the yields and leave a smaller amount to us," said Mohammad Zaman, a farmer who has been contracting 25 acres of land from the government for the past couple of years.
"But this year the government has fortunately recaptured the entire area and our farmers are in control of the farms. Now we have more income as well as better security," he said.
"More than a thousand people work here, harvesting oranges from trees," he said. "Every worker is paid between 700-1,000 AFN ($9-13) daily."
"We thank the government for bringing security here," Zman said. "We could not tend properly to the orange trees before, but now Nangarhar's Canal Directorate monitors our farming and makes sure that we take good care of the farms."
Officials from Nangarhar's Canal Directorate said they will plant hundreds of new orange saplings this year and work to increase the orange harvest again next year.
The benefits of clearing the Taliban from the district are twofold, said Jamshid Shinwari, an orange picker in Bati Kot.
"We have security now and ... we have a source of income," he said.
"Earlier we could not even come to these farms for [orange picking], but now we can work on these farms without any worry while we also get to enjoy the beautiful scenery of these farms," Shinwari said.
"We are very happy that our government forces are now in Bati Kot District, where the Taliban used to be in control and people had to suffer due to security problems," said Mohammad Qayoum Khan Atrafi, a resident of Bati Kot.
"There were serious life-threatening risks, movement in the dark was strictly inadvisable," he said. "As a result, this place had become so unpleasant. But now this area is secure as well as it produces great oranges."